Harold Mortimer-Lamb
May 21 1872 - October 25 1970

Harold Mortimer-Lamb was born in Leatherhead, England. In 1889, at the age of 17, his family sent him to British Columbia to learn farming. His life had many twists and turns, and he also lived in eastern Canada for fourteen years before returning to BC.

His son Charles Willoughby Mortimer Lamb was born in Montreal, Quebec, in 1911, the mother was Catherine Mary Lindsay, born in Winnipeg, Manitoba. Charles became a Clergyman at St. Peter's Church, and was living in West Vancouver in 1941 when he married Irene Mary Aikman.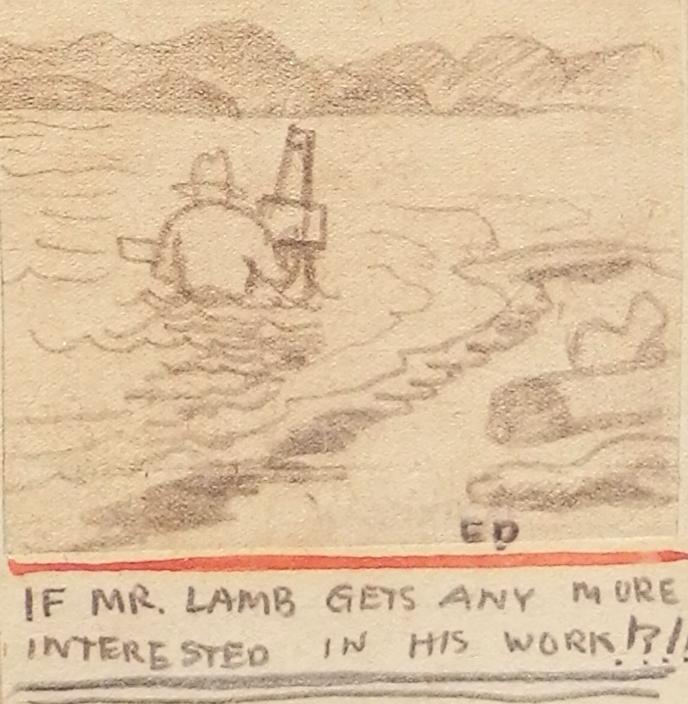 Drawing of Lamb from The Savary Pudding.

In 1941 Mortimer Lamb was a founding member of the Federation of Canadian Artists.

He was a photographer, and an amateur artist, while mainly earning his way in mining and engineering. He befriended and supported many artists along the way. He had children with his first wife, and also a daughter from a companion. The daughter, Molly Lamb, became a noted artist when she grew up. After his first wife died, he married Vera Weatherbie on May 4 1942, with whom he lived until his death.

Letter to Molly Lamb, courtesy VAG Library:

December 1931
... Mr. Varley rang me up yesterday at 2 P.M. and asked me to come up to his studio, at once as he wanted some important advice and he knew I could give it to him. So away I went and this is what he wanted to know. Whether the "Rye" would taste better hot or cold, and mixed with Canada dry? Now how could I advise him on a question of that kind? It just seems to me absurd. So to settle the matter we had some both ways. Not bad at all. We both wished you and Irene were there. I did not stay long, as he was going home, there was company at his home last night. Maud is expecting me up this morning to sample her beer but I don't think she will see me. ...
... love from Dad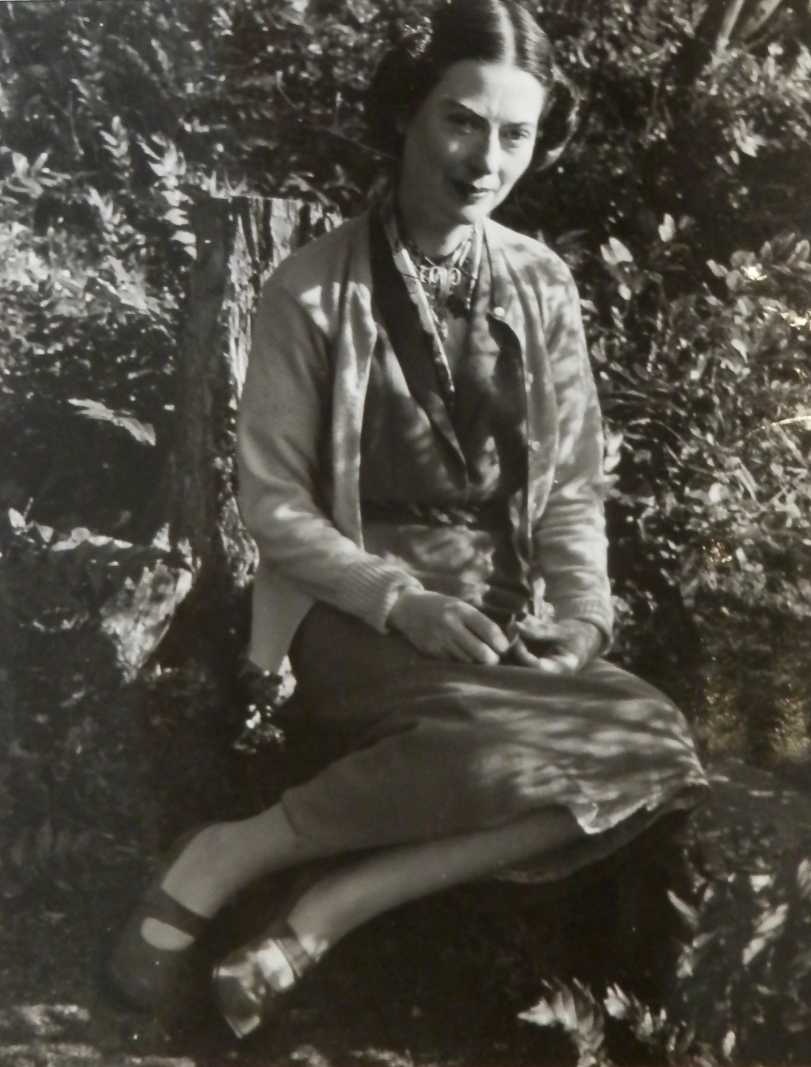 Vera Mortimer-Lamb in the garden.
Courtesy Vancouver Art Gallery Library.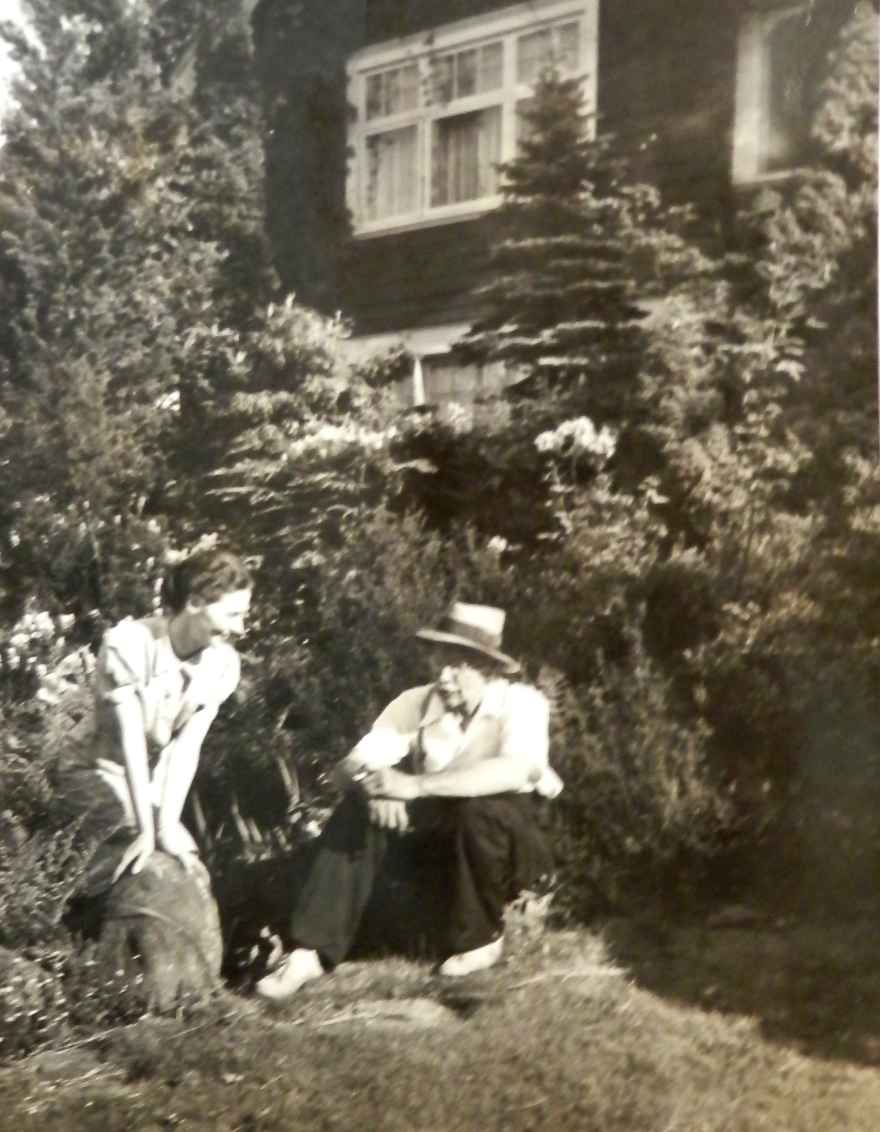 Vera and Harold Mortimer-Lamb in the garden, 4864 Belmont, c1946.
Courtesy Vancouver Art Gallery Library.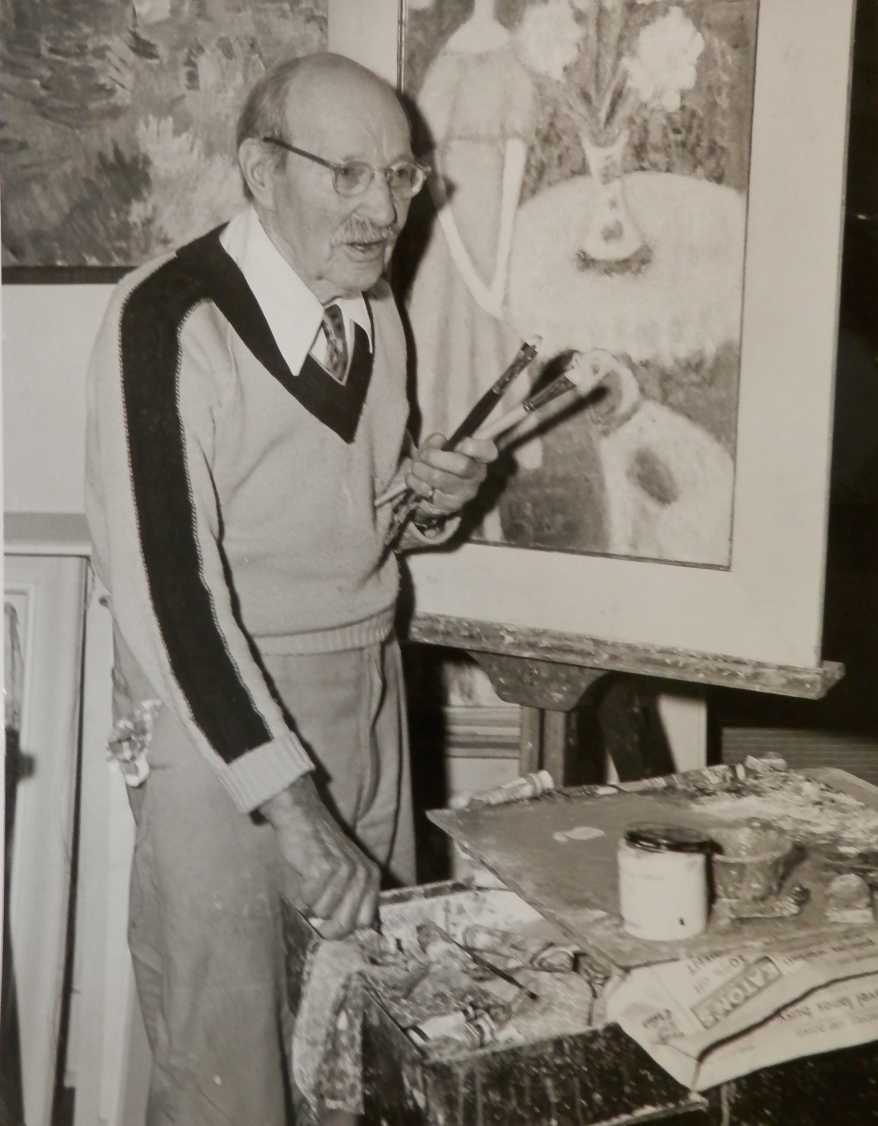 Harold Mortimer-Lamb painting in his studio.
Photo Ray Allan, Vancouver Sun.
Courtesy Vancouver Art Gallery Library.

Mortimer-Lamb died in 1970 at the age of 99, survived by his wife Vera.

Autobiographical notes by Mortimer-Lamb, courtesy Vancouver Art Gallery Library.

The Art Gallery of Greater Victoria (AGGV) was the recipient of much material from the Mortimer-Lamb estate, and in 2013 mounted a major exhibition of his work. The exhibition was accompanied by a book written by Robert Amos: "HAROLD MORTIMER-LAMB - THE ART LOVER" (see BIBLIO for more information).
EXHIBITIONS
SOLO EXHIBITIONS
| | | |
| --- | --- | --- |
| DATE | EXHIBITION | LOCATION |
| | | |
| 1952 | Solo exhibition | VAG |
| 1965 | Solo exhibition | BAG |
| 1970 | Memorial exhibition | BAG |
| 1978 | Retrospective exhibition | AGGV |
| 2013-2014 | Retrospective exhibition | AGGV |
GROUP EXHIBITIONS

References - BIBLIOGRAPHY
Refer to BIBLIO.
References - GROUP EXHIBITIONS
100 YEARS OF B.C. ART (refer to VAG58)

B.C. PAINTINGS BURNABY 58 (refer to BAG58)

BOUQUET - A Selection of Flower Paintings (refer to BAG65.2)

VANCOUVER: ART & ARTISTS 1931 - 1983 (refer to VAG83)

ARTISTS, ARCHITECTS & ARTISTS - Canadian Art 1890 - 1918 (refer to NGC13)
References - GENERAL
Attendee at the 1935 Vancouver School of Art Summer Camp
(refer to SUMMER SKETCHING CAMP - SAVARY ISLAND)

THE SAVARY PUDDING folio by Frederick A. Amess, private collection.
Original drawings, paintings and text by Amess, C.H. Scott, Grace Melvin,
H. Mortimer Lamb, Plato von Ustinov, and other students and visitors.
June 1935 (various dates), June 1939 (various dates)
52 loose 12"x18" sheets of brown sketch paper

BRITISH COLUMBIA - A CENTENNIAL ANTHOLOGY (refer to BCCA58)

THE FINE ARTS IN VANCOUVER, 1886 - 1930 (refer to THOM69)

ARTISTS IN CANADA 1982 - UNION LIST OF ARTISTS' FILES (refer to AIC82)

MONTREAL MUSEUM OF FINE ARTS -
SPRING EXHIBITIONS 1880 - 1970 (refer to MM88)
Exhibited 4 paintings in 1912/1913, address in Montreal.

A DICTIONARY OF CANADIAN ARTISTS (refer to M)
Half a page biography with six references.

CANADIAN ART - FROM ITS BEGINNINGS TO 2000 (refer to CAN00)

BIOGRAPHICAL INDEX OF ARTISTS IN CANADA (refer to BIAC03)
4 references cited for Mortimer-Lamb.

GREATER VANCOUVER ART GALLERIES 1954-2020 (refer to GVAG20)
1 reference to Lamb.

VANCOUVER PUBLIC LIBRARY - B.C. ARTISTS FILES (refer to VPL)

B.C. VITAL STATISTICS ON-LINE (refer to BCVS)
CLIPPINGS
"Fittingly to usher in the second year of the Vancouver Art Gallery's existence, the attraction there for the beginning of this winter has been an "All British Columbian exhibition" of paintings and sculpture. The works selected by the selection committee number 160 or about half of the total submitted. In the circumstances, it is high praise to say that the show as a whole is in quality quite on a par with those staged every spring by the Montreal Art Association. (continues)
From "BRITISH COLUMBIA ART - Significance of First "All British Columbia Show" by Harold Mortimer Lamb
Saturday Night December 10 1932

"To H__L with grub!!" (painting furioso)
From "Infamous sayings of famous artists" by Harold Mortimer Lamb
Savary Pudding, Volume 2, Number 8, 1935

"A damn student was sitting on my log!"
From "Infamous sayings of famous artists" by Harold Mortimer Lamb
Savary Pudding, Volume 2, Number 8, 1935

"Convoy of ten barges cleared Vancouver Harbour last heading for Songhees Reserve and Sechelt, bearing food for starving Indians. This remarkable present day give-away was made possible through the generosity of H. Mortimer Goat. Attractive Molly Ha-Ha gets big war whoop for diplomatic negotiations as Mediator. Goat bearded in den. Millions to charity."
From "MARINE – LATE SAILINGS"
Savary Pudding, 1935

"With all this beauty round us we all feel that the men could do a little painting up. May we suggest:
1. Plucked and arched eye-brows for the Scott
2. Sanguine finger and toenails for Mr. A-mess
3. Hot oil and Henna rinse for Shaggy-Shad
4. A pin-curl special for Mr. Mortuary
5. Rubinstein's Plastic Pack for More M'duke Lamb
6. AND ONE THING WE ARE SURE OF – (to reduce the Fire Hazard)
the Baron's eyelashes singed, dimples blacklisted, perhaps Solitary Confinement."
From "BEAUTY SUGGESTIONS"
Savary Pudding, June 6 1939

"Painter of an Intimate World" by D.K.S.
Canadian Art magazine, Vol. 5 No. 1, October-November 1947, p. 19; 1 illustration

HOME