SIM PUBLISHING
Home Publications Artwork News Links About
---
BRITISH COLUMBIA ARTISTS awarded BCHF CERTIFICATE OF MERIT May 11 2013
---
---
INTRODUCTION
BRITISH COLUMBIA ARTISTS (BC ARTISTS) is an extensive digital finding aid to reference information on more than 19,300 artists who worked or are working in British Columbia, from the 1700s to the present day. Artist information has been compiled from more than 3,000 bibliographic references, including exhibition catalogues, books, prospectii, newspaper reviews, archival records, personal correspondence, websites, and artist statements. The bibliographic references are linked to the artist index with more than 37,000 individual cross-references. Thousands more references are contained in 1,640 artist biographical files.

The information is presented in over 3,100 web pages, with 680 images, all extensively hyperlinked (there are more than 96,000 links in the project) from the main BC ARTISTS ALPHABETICAL INDEX. The project will run on any device with a web browser (computer, laptop, tablet, cell phone) regardless of operating system or browser.

Current printout of the entire project in 3-ring binders.
(the A to Z binders also contain related ephemera)

All files are printable with a single click. A single-sided printout of the entire project, using a 12-point font, takes approximately 5,000 pages. The A to Z artist index alone takes over 600 pages. Over 13,400 individual artworks are listed in transcribed exhibition catalogues, which provides a huge database of titles, mediums, and sales prices. These are also compiled vertically into artist biographies.


---
ABOUT THE BC ARTISTS ALPHABETICAL INDEX
Artists are listed alphabetically, with vital statistics and formal education listed if known, and a list of bibliographic references in which each artist is included. The table below shows 2 typical entries from the S index, in this case for Herbert Siebner and the editor. Each reference has a unique abbreviation with a date code, and the abbreviation is hyperlinked to more information about the reference. Emphasis has been placed on listing references that contain biographical information. (Note: the links in the box below are not active). If the artist exhibited artwork in Vancouver prior to 1950, they will typically have their own biographical file.
| | | |
| --- | --- | --- |
| Siebner, Herbert Johannes Josef | 1925 - 2003 | b Stettin, Germany arr Victoria 1954 BCA57/58/60 BCSFA58-61/67 VAG58 ARCA1973 3BC74 BCAC80 AGGV86 VAG04 AIC CC1 VPL Limner BIBLIO |
| Sim, Gary Keith | 1951 - | b Sept 26 Vancouver AVA98 AVA99 AVA00 GO00 CT11 AMP135 AIC BIBLIO www.sim-publishing.com |
---
ABOUT THE BC ARTISTS BIBLIOGRAPHY of MONOGRAPHS
A bibliography of artist monographs has been compiled and linked into the BC ARTISTS index files and artist biographies. Many of the publications are limited edition, or from countries around the world such as Japan, Mexico, England, Netherlands, Germany, Indonesia, and France and thus not easily sourced. Numerous catalogues have been donated by artists, curators, and galleries. The bibliography currently lists 877 monographs for 428 artists.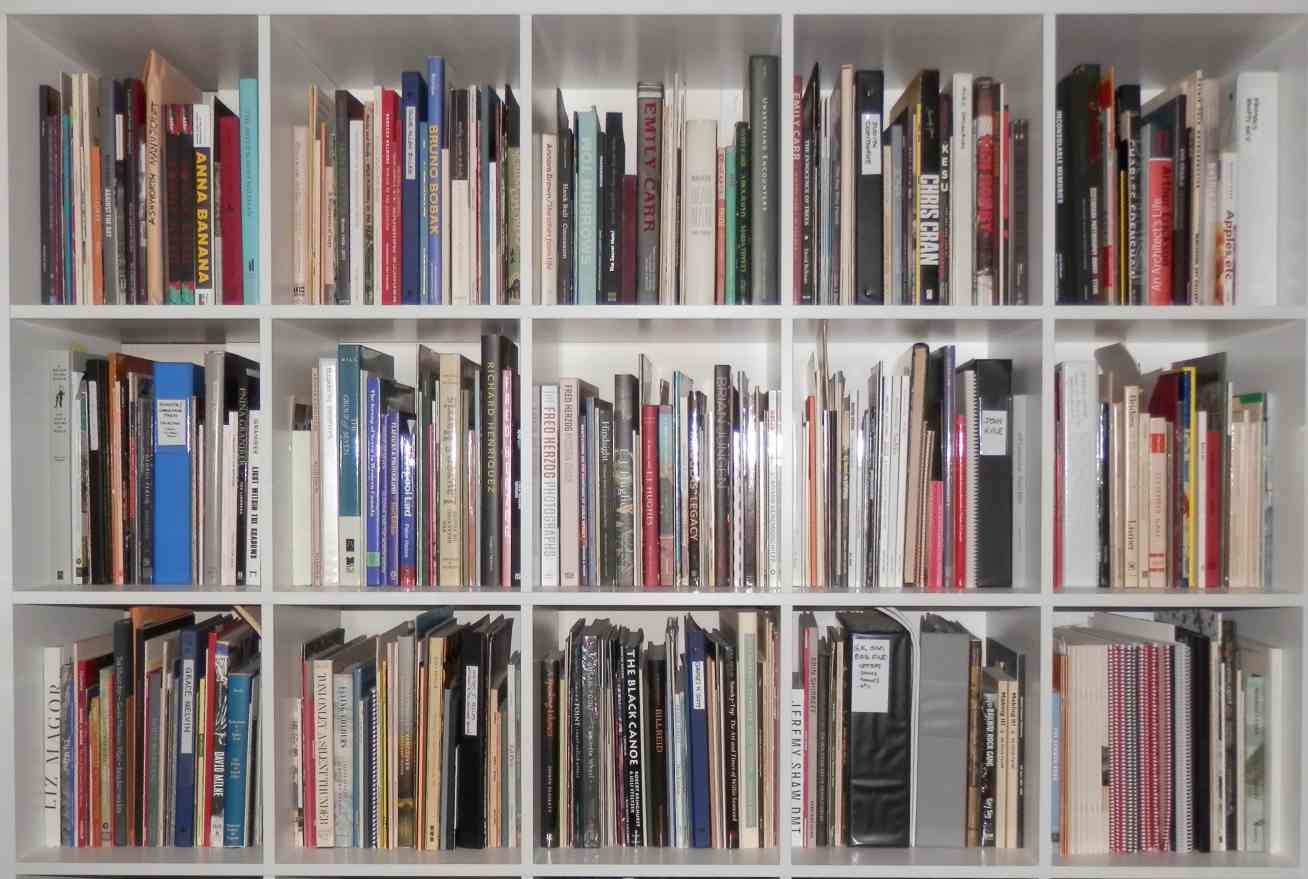 This is about 3/4 of the current BC ARTISTS monograph collection.

---
ARTIST BIOGRAPHIES
Each biographical page is divided into seven main sections that may or may not contain information about the artist:
1. The artist's name in full, including optional spellings, single and married names.
2. The artist's dates of birth and death, as known and if applicable.
3. Groups and associations that the artist belonged to or exhibited with.
4. A biographical summary of the artist.
5. A summary of exhibitions, linked to transcribed exhibition catalogues.
6. A summary of reference material with artist references or illustrations.
7. A summary of published artist reviews, linked to transcriptions.



---
NOMINATIONS & AWARDS
Nominated for Melva J. Dwyer Award, 2019
Awarded B.C. Historical Federation CERTIFICATE OF MERIT, 2013
Nominated for Melva J. Dwyer Award, 2011
Nominated for Melva J. Dwyer Award, 2010
Nominated for Melva J. Dwyer Award, 2005
Nominated for Vancouver Art Award, 2005
Nominated for Vancouver Heritage Award, 2004



---
Home
Copyright 1998 - 2019