SIM PUBLISHING
Home Publications Artwork News Links About
NATIONAL GALLERY OF CANADA, Ottawa
LIBRARY & ARCHIVES
presents:
BC ARTISTS - THE GARY SIM DONATION
Exhibition Jan. 23 to May 6, 2018
The Head of Library and Archives at the National Gallery, Cyndie Campbell, offered Sim Publishing a solo exhibition at the Gallery. The show will be a bibliographic exhibition, with the items on display selected from books, exhibition catalogues, and ephemera donated by Sim Publishing to the NGC over the past twenty years. Over 1,000 publications have been donated to the Library and Archives, including rare and early works dating back over 100 years.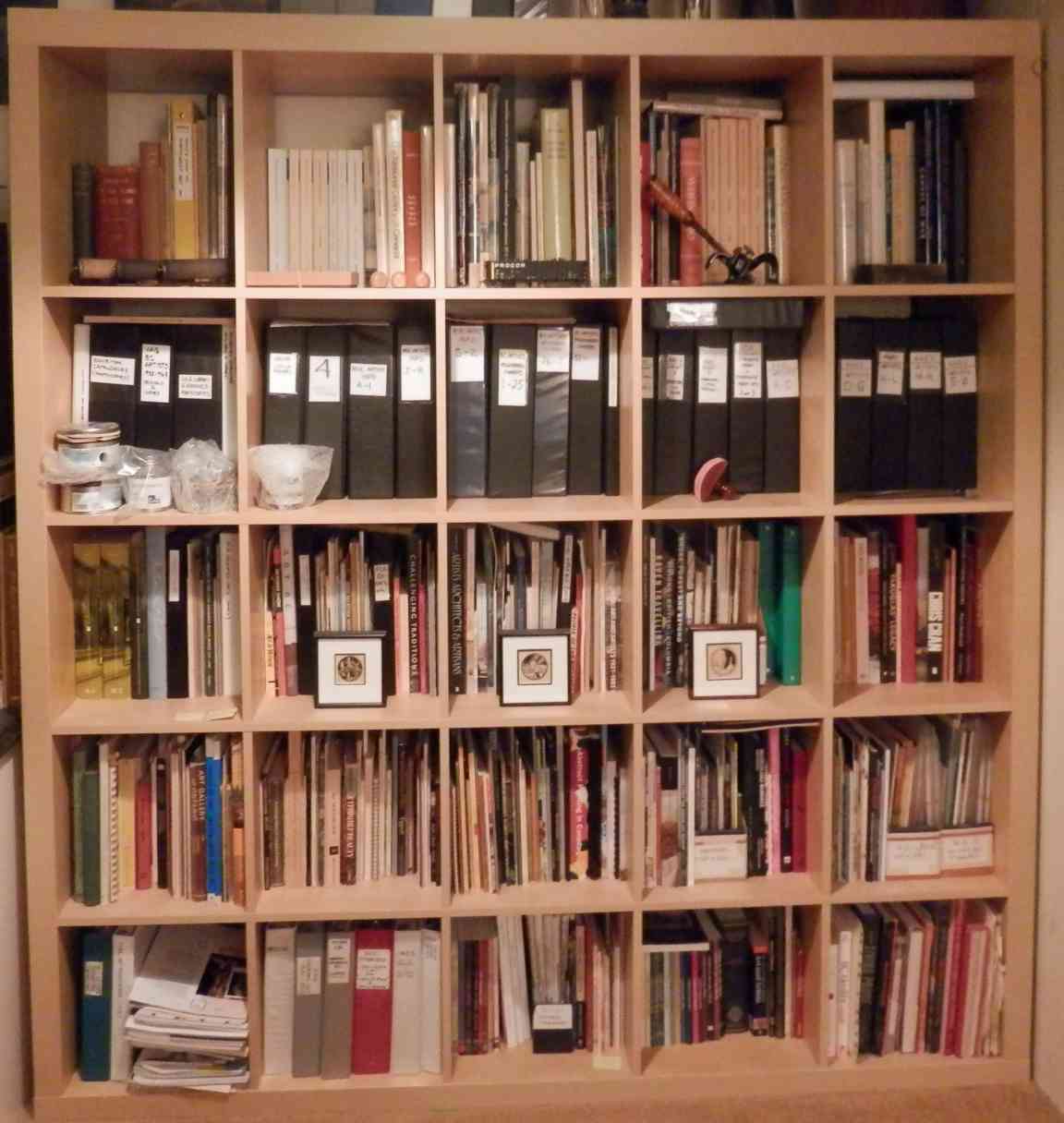 Some of the BC Artists library not yet donated.

A printed catalogue is being produced for the exhibition, describing the background of my BC Artists project, the research and collecting involved in the project, and highlighting some of the featured publications. The exhibition will be an honour for Sim Publishing.

Home Copyright 2017