Frances Virginia Gatewood
March 4 1903 - May 18 1991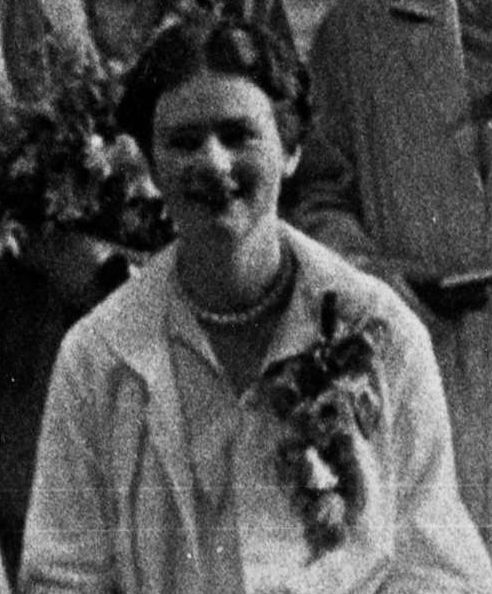 From 1929 graduating class photo


Frances Gatewood was born in Vancouver in 1903. She was a member of P.A.S.O.V.A.S., the Pioneer Art Students of Vancouver Art School, an artist's group formed in 1930 from the students who entered the Vancouver School of Decorative and Applied Arts in its first year and a half of classes in 1925 and 1926.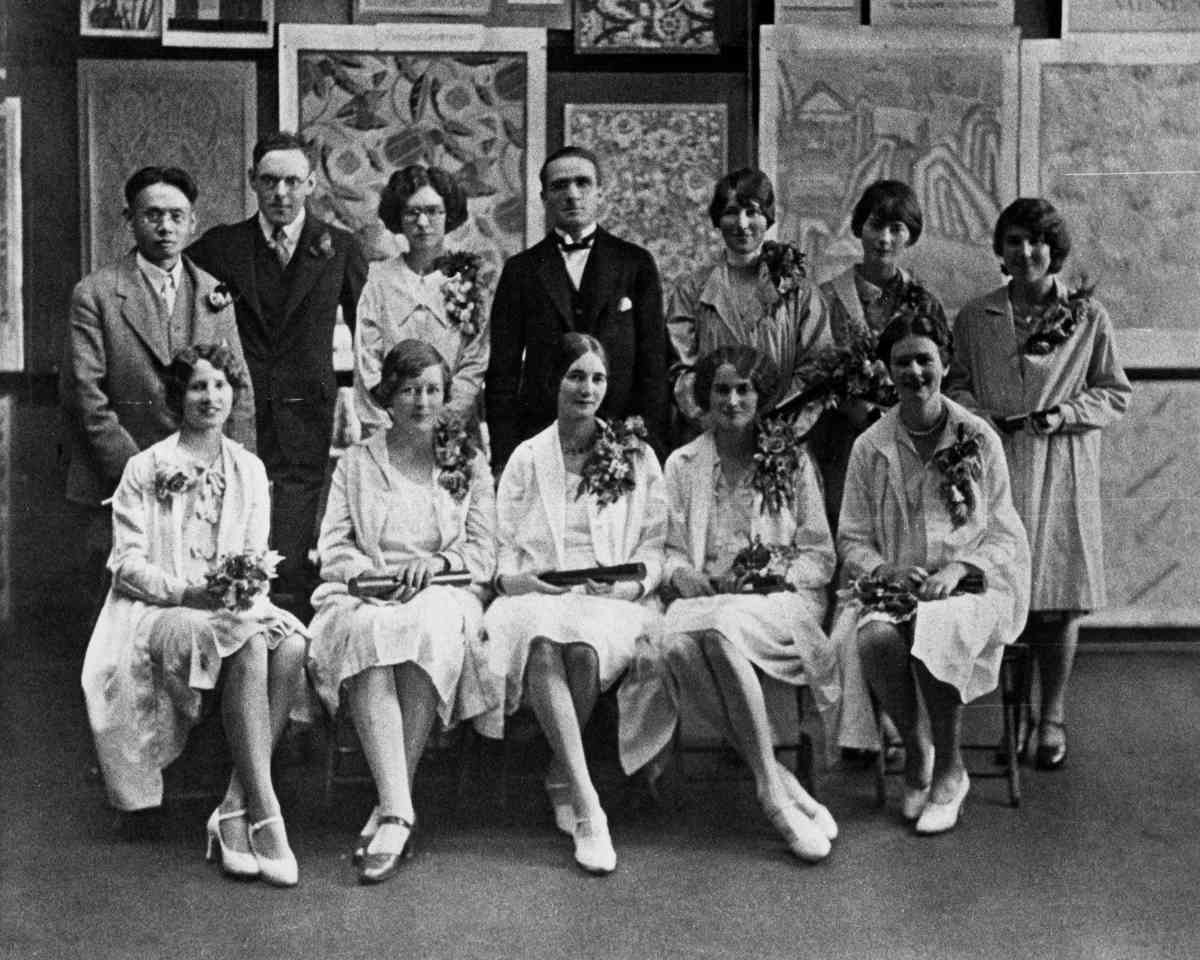 1929 Graduating Class

Gatewood started classes at the VSDAA in 1925, and was in the first graduating class in 1929, later exhibiting in the PASOVAS group exhibitions in 1930, 1932, and 1934.

The Spring 1936 edition of The Smock Pocket, the Vancouver School of Art Graduates' Association newsletter of which Gatewood was one of the editors, noted that Gatewood was also the President of the Graduates' Association, and that she had studied ceramics in California for the previous two summers. She was sharing a studio with Dorothy Burnett at the Craft Centre Studio at 575 Dunsmuir Street. In 1937 she returned to study in California again.

Gatewood was living in West Vancouver when she died in 1991 at the age of 88. She was single, her occupation noted as "Teacher - Education."



Exhibitions
SOLO EXHIBITIONS
GROUP EXHIBITIONS

| | | |
| --- | --- | --- |
| DATE | EXHIBITION | ARTWORK |
| | | |
| 1930 Nov. 27 - Dec. 7 | PASOVAS Art Club Exhibition | Violet Lamp Base and Shade complete |
| | | Orange-Red Lamp Base and Shade complete |
| | | Coral Lamp Base and Shade complete |
| | | Dark Red Lamp Base |
| | | Red Lamp Base |
| | | Green Lamp Base |
| | | Green Lamp Base |
| | | Indian Pottery - at various prices |
| | | Small Green Bowl |
| | | Small Vases |
| | | Red and Black Bowl |
| 1932 Sept. 17 - 30 | PASOVAS Club Exhibition | Smoke Coral Lamp and Shade |
| | | Smoke Coral Lamp and Shade |
| | | Bulb Bowl |
| | | Dahlia Purple Lamp and Shade |
| | | Mauve and Yellow Lamp and Shade |
| | | Yellow Base |
| | | Royal Blue Vase |
| | | Midnight Blue Vase |
| | | Periwinkle Blue Vase |
| | | Blue Two-Handled Jar |
| | | Biscuit Vase |
| | | Carved Biscuit Jardiniere |
| | | Coral Carved Piece |
| 1933 May 3 - 18 | VAG VSAGA 1st Annual Exhibition | Leatherwork |
| | | Lamp Base and Flower Bowl |
| | | Vases and Bowl |
| 1936 May 8 - 22 | VAG VSAGA Group Exhibition | (tiles) |
| | | (pottery) |
| | | (leatherwork) |
| 1937 Nov. 2 - 14 | VAG VSAGA Group Exhibition | (turquoise bowls) |
| | | (turquoise coffee brewers) |
References
ARTISTS IN CANADA 1982 - UNION LIST OF ARTISTS' FILES (refer to AIC82)

B.C. VITAL STATISTICS ON-LINE death (refer to BCVS)
Clippings
"... Frances Gatewood, with tiles, pottery and leather work ... "
From "Pasovas Club Has Splendid Annual Show" by R.W.M. Vancouver Province, November 6 1934

"In the handicraft section this year Frances Gatewood has the field almost to herself. She is showing pottery and leather work, and has included two original sample tiles."
From "Pasovas Art Show" Vancouver Sun, November 6 1934

"Frances Gatewood is responsible for the lovely pieces of pottery in many varieties of form and color that are to be seen there."
From "GRADUATES IN ART" by Cintra
(unknown newspaper), April 25 1936

"Frances Gatewood has been a frequent contributor to these shows in pottery. Miss Gatewood has been studying advanced ceramics in California again this year. She brings back turquoise designs in bowls and coffee brewers which would charm the heart of any housewife."
From "ART GRADUATES HAVE EXCELLENT EXHIBITION"
News Herald, November 3 1937




HOME