Art & Artists in Exhibition: Vancouver 1890 - 1950
Annora Brown
1899 - 1987
Annora Brown was born in Fort Macleod, Alberta, and grew up with a love of the prairies and its flowers and wildlife. She took art training in Toronto in the 1920s, where she took classes at the Ontario College of Art from, among others, Arthur Lismer and J.E.H. Macdonald. Her return to Alberta was necessitated by her mother's illness, but she kept painting her entire life. She illustrated books for J.M. Dent & Sons, publishers of school readers and books of general interest.

She also wrote and illustrated two books of her own, Sketches From Life and Old Man's Garden. She taught at the Banff School of Fine Arts and at the Extension Department of the University of Alberta. In 1929 she exhibited with the Island Arts and Crafts Society.

She had a solo exhibition of her work at the Vancouver Art Gallery in 1938, and a duo exhibition of flower paintings with Gertrude Fleming in 1944.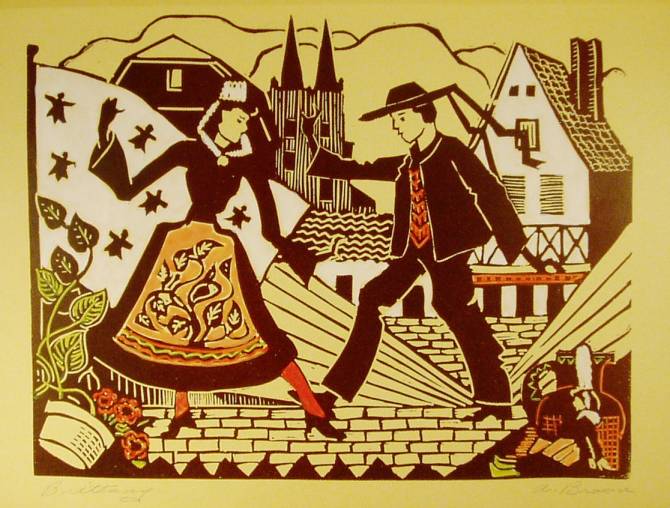 She moved to Deep Cove, near Sydney B.C., in 1965, where she continued to paint and exhibit her work. Many of her early paintings are now historic records of pioneer life in Northern Alberta, and her illustrations of Native Indians are equally valuable. The Glenbow-Alberta Institute has over 200 of her paintings in their collection.

She exhibited her paintings with the Art Association of Montreal in 1938 and 1939, the Canadian Society of Painters in Water Colour, the National Gallery of Canada, and with the Ontario Society of Artists.
Exhibitions
SOLO EXHIBITIONS
| | | |
| --- | --- | --- |
| DATE | EXHIBITION | LOCATION |
| | | |
| 1938 July 26 - Aug. 7 | Solo Exhibition (VAGx0238) | VAG |
| 1944 Dec. 12 - 1945 Jan. 7 | Duo Exhibition (VAGx0605) | VAG |
GROUP EXHIBITIONS

References - MONOGRAPHS
Refer to BIBLIO.
References - GROUP EXHIBITIONS
PLANTAE OCCIDENTALIS - 200 Years of Botanical Art in British Columbia
1979, By Maria Newberry House, The Botanical Garden, U.B.C., Technical Bulletin No 11
Exhibition catalogue, illustrated; list of works; ISSN 0703-1432
Biographical information on Brown; one work illustrated: Blue-leaved Cinquefoil
(see also UBC79)
References - GENERAL
ISLAND ARTS AND CRAFTS SOCIETY - List of Exhibitors

ROYAL CANADIAN ACADEMY OF ARTS -
EXHIBITIONS & MEMBERS 1880 - 1979 (refer to RCA81)

ARTISTS IN CANADA 1982 - UNION LIST OF ARTISTS' FILES (refer to AIC82)

BY A LADY, Celebrating Three Centuries of Art by Canadian Women by Maria Tippett
1984, Viking, ISBN 0-670-84458-6
226 pages, illustrated in colour and b&w, list of illustrations, index
Biographical information on Brown; one work illustrated: Waterton Lakes, Alberta

MONTREAL MUSEUM OF FINE ARTS -
SPRING EXHIBITIONS 1880 - 1970 (refer to MM88)

ALBERTA SOCIETY OF ARTISTS - The First Seventy Years
2000, by Kathy E. Zimon; illustrated b&w with colour section at end
University of Calgary Press; ISBN 1-55238-034-3
Includes list of members, executive, exhibitors in selected exhibitions, index
Numberous references to Brown.
Clippings
"Artist applies aboriginal designs to handicrafts" by (unknown)
News-Herald, July 27 1938

"Annora Brown - She watched western history with the eyes of an artist" by Gray Campbell
Times-Colonist - The Islander, October 5 1981