J.M. Dent & Sons, Publishers
c1900 - c1965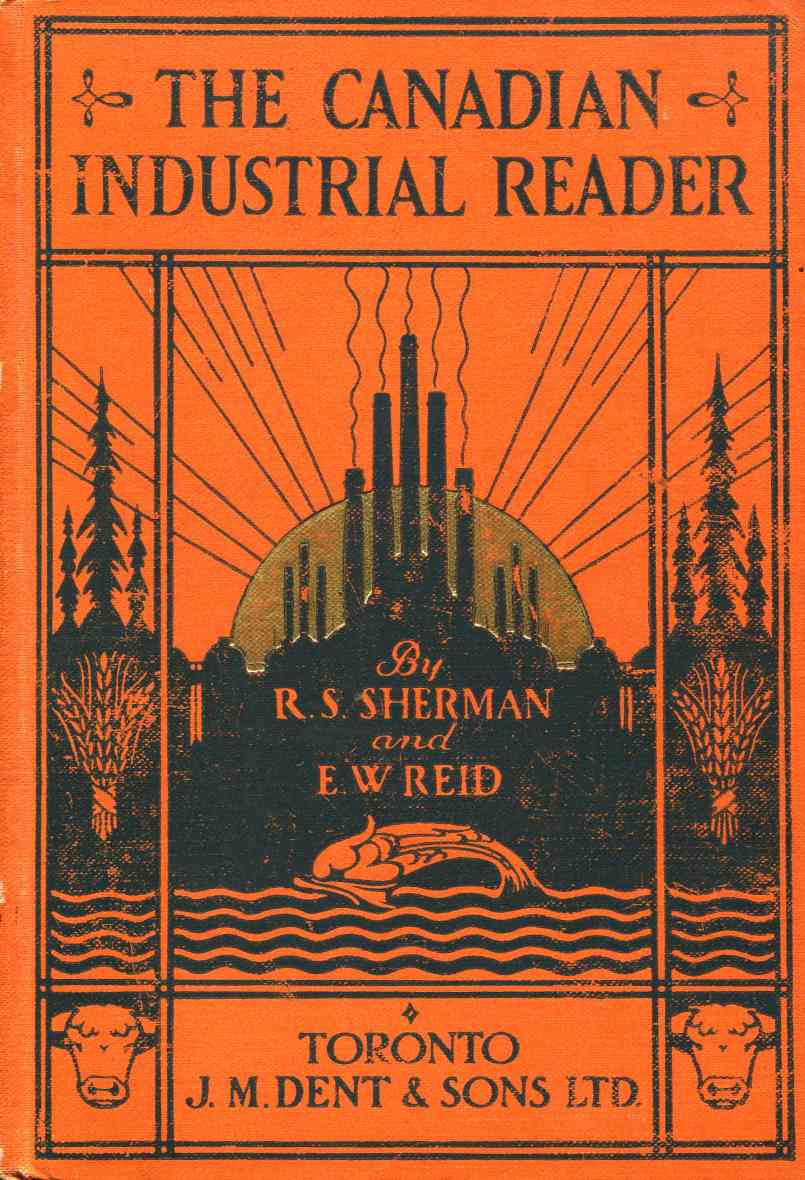 J.M. Dent & Sons, Publishers, were a long-established publishing firm in Canada. They were the local arm of Aldine House, an English publishing house. Dent had an office in Toronto, and for some time they had an office in Vancouver at 1300 Robson Street. This was at the corner of Robson & Bute, almost next door to the Vanderpant Galleries.

Dent typically published elementary school books, readers, and workbooks. A number of their publications were written by local authors and poets, and illustrated by local artists, in addition to illustrations provided from their English business. A number of illustrations by famous artist Arthur Rackham found their way into Mother Nature Stories, for example, including a pen & ink drawing about salmon fishing dated 1899.

In 1913 Dent published The Yearbook of Canadian Art, compiled by the Arts and Letters Club of Toronto. The book had sections on Literature, Architecture, Music, Painting, and Sculpture. Chapters in the Painting section included The Canadian Art Club by Lawren Harris, and Graphic Art by Arthur Lismer, both members of the Group of Seven.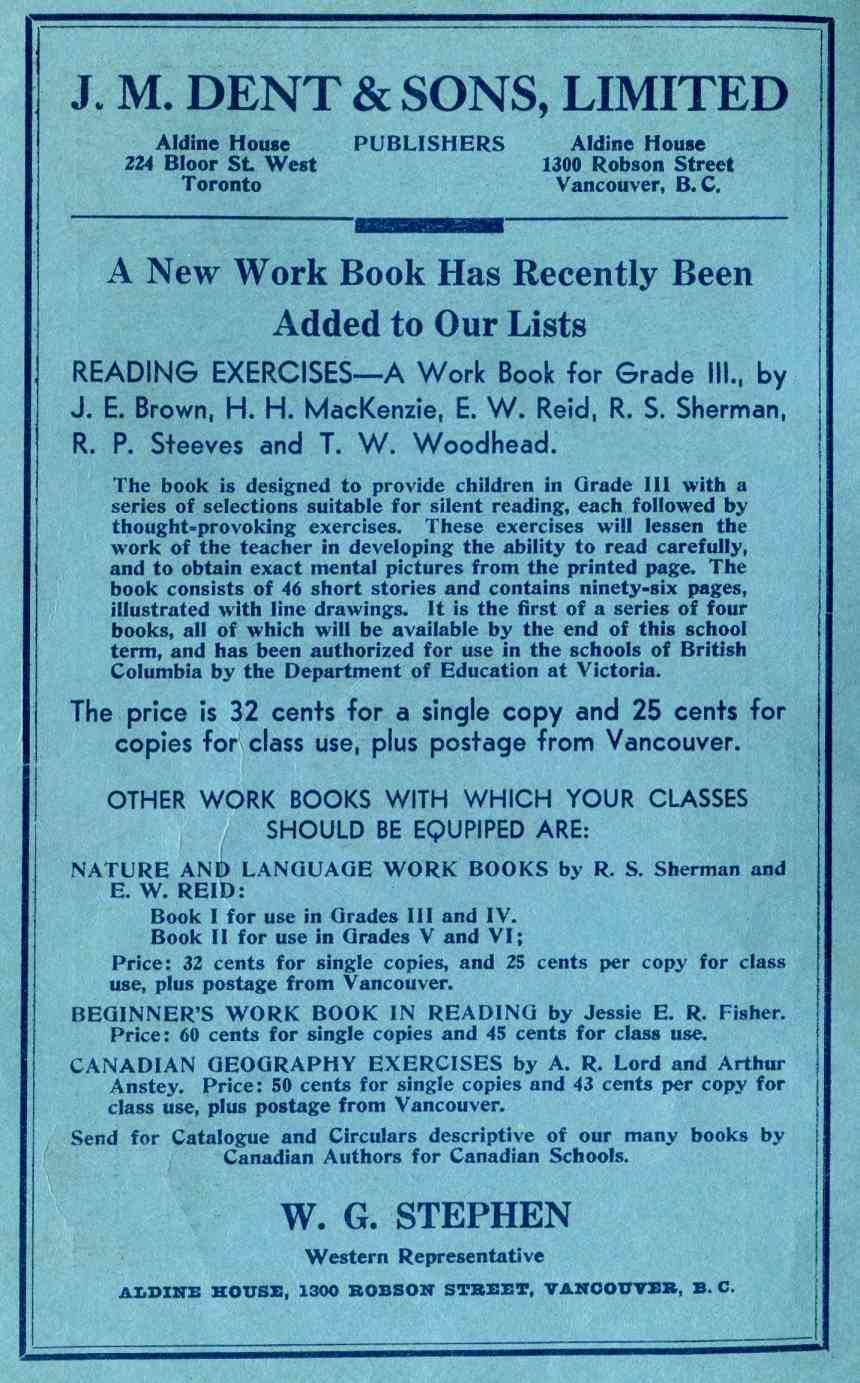 R.S. Sherman was certainly the most prolific local author and illustrator to take advantage of Dent's publishing capabilities, starting with his first book Mother Nature Stories in 1924, illustrated by his daughter Maud Sherman. She found herself illustrating an internationally published textbook, with her drawings alongside illustrations by Arthur Rackham, the year before she even started taking classes at the Vancouver School of Decorative and Applied Arts.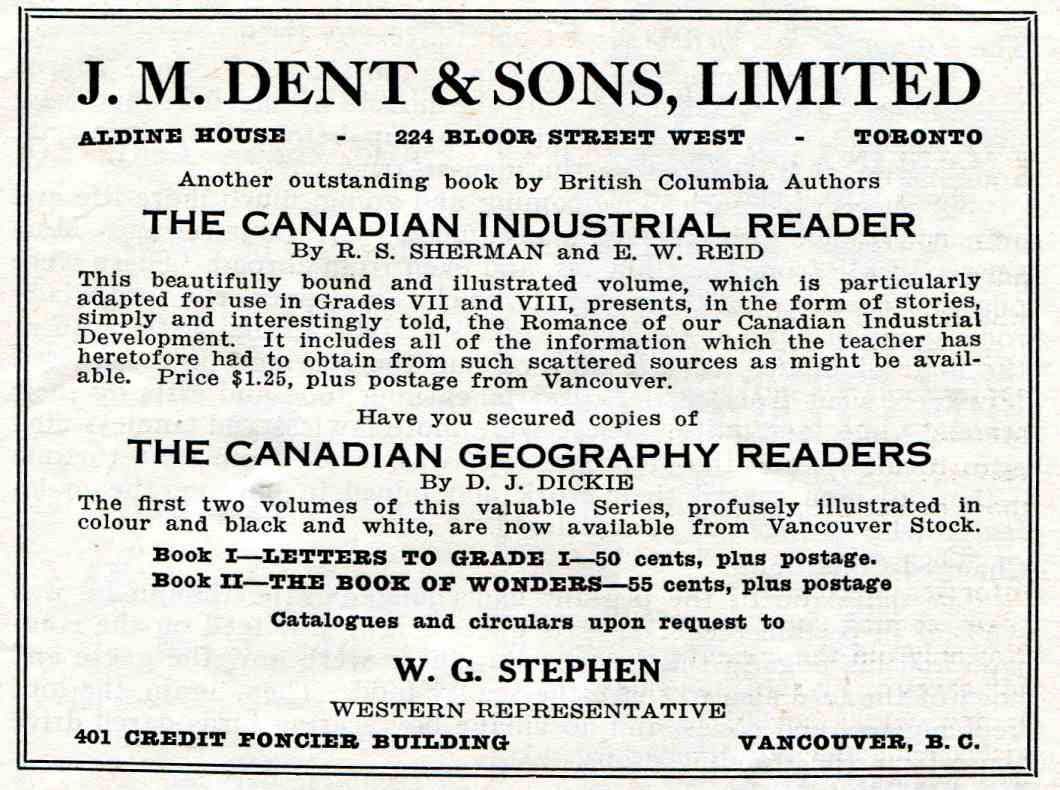 R.S. Sherman continued writing books, including The Canadian Industrial Reader, Wild Folk and Their Ways, and a series of six Silent Study Readers, the latter series illustrated by Annora Brown, an Albertan artist with eastern art training, and by Mary I. Wright. In the early 1930s Sherman wrote a series of Nature and Language Workbooks, illustrated by Maud Sherman. A copy of one of these workbooks is in the National Library of Canada.

The Western Editor for J.M. Dent was George Stephen. His brother was A.M. Stephen, a poet of local and national note, who wrote and published a number of volumes of poetry for J.M. Dent such as The Voice of Canada, illustrated by E. Wallcousins, in 1926.

Gwendolen Kortwright Lamont illustrated a book of plays for children for Dent.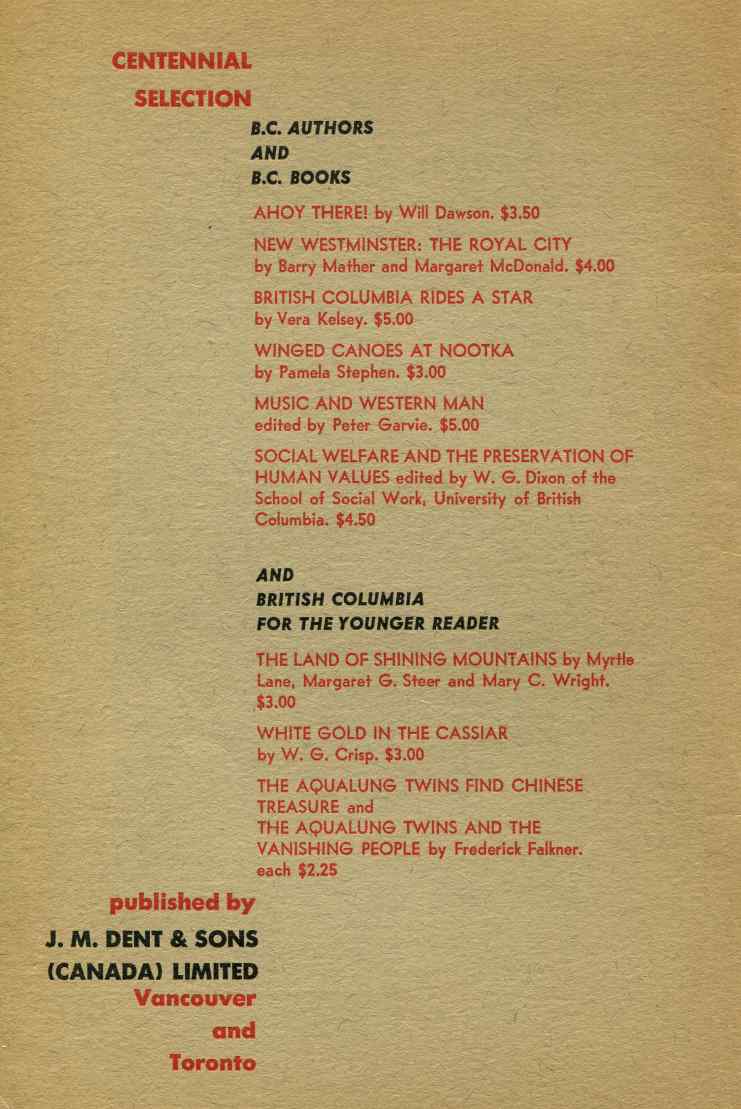 In 1936 Dent published Far Horizons - The King's Wish, a compilation of stories and peoms extensively illustrated by John Innes. One story by Ruiter Stinson Sherman was republished in the book - "Quill Pig, the Porcupine".

In 1945 Illingworth Kerr wrote and illustrated "Gay Dogs and Dark Horses", which was published by J.M. Dent & Sons, Canada. Kerr also provided the cover illustrations and endpapers for the Canadian Parade Reader series. In 1946 Dent published Arts and Crafts for Canadian Schools, a teacher's manual by Louis A. Shore, an Ontario teacher. Another artist who illustrated at least one book for J.M.Dent was Richard Walter Major, with Gay Adventurers in 1947.

Dent continued published elementary school books into the 1960s, with titles such as Happy Highways, illustrated by Jerry Lazare and Lewis Parker, and Young Adventurers, illustrated by Annora Brown.



---
HOME