Art & Artists in Exhibition: Vancouver 1890 - 1950
Unina Frances Hall
c1892 - April 3 1978

Unina F. Hall was apparently born in the United State. She moved to Canada and took her oath of allegiance on November 6, 1917. The "List of Aliens to Whom Certificates of Naturalization ... etc." noted that she was a teacher, living at 1301 Davie Street, Vancouver.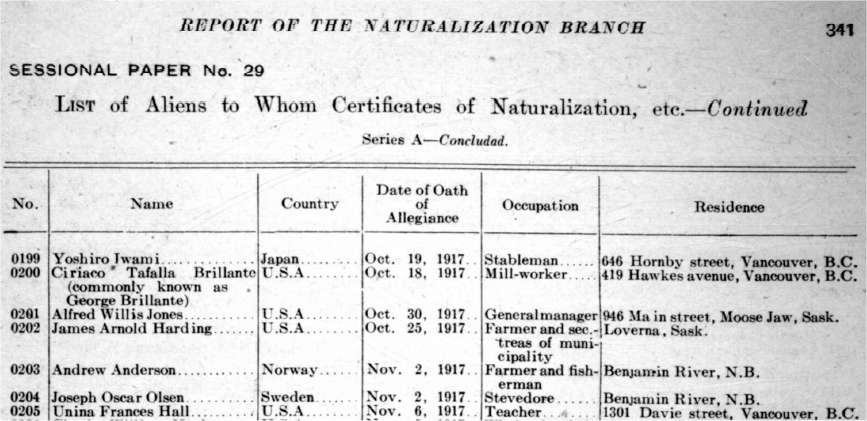 Hall became an "art specialist" teaching in various Vancouver High Schools. In 1934 she was teaching at King Edward High School in Vancouver. A 1940 Vancouver School Board publication noted that she had a Bachelor's Degree (BA), but not where she studied.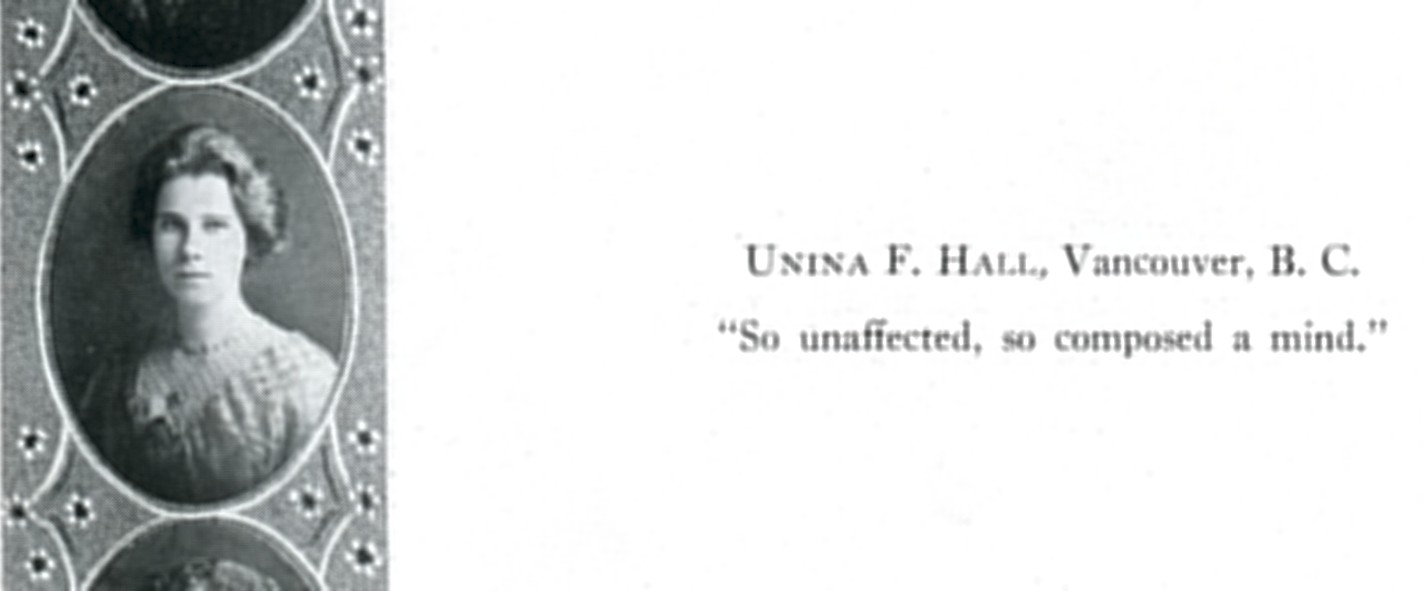 The image above is from the 1913-1914 Annual of the Provincial Normal School, at 12th & Cambie St. in Vancouver. The art teacher at the School at the time was John Kyle, which means that Hall received her art teacher training from the man who is arguably the top art educator in BC's history, himself an excellent artist.

She was listed as an Active Member in the 1925 B.C. Art League List of Members, living at 1301 Davie Street, Vancouver.

She exhibited artwork in the annual B.C. Artists exhibitions at the Vancouver Art Gallery from 1943 to 1948, in 1952, and from 1954 to 1956. Information on file noted that she was living in Garrow Bay from 1943 to 1947, and in Vancouver in 1948.

BC Vital Statistics states that she died in North Vancouver in 1978 at the age of 86.

One of her oil paintings, "Arbutus", previously exhibited with the West Vancouver Sketch Club, was auctioned by Westcoast Estates in October 2003, the auctioneer noting that she had been a student of Emily Carr's. Also, he told an unfortunate story of going to Hall's house to handle her estate, only to find relatives burning handfuls of her watercolour paintings in the fireplace to keep themselves warm, the heat having been turned off in the house. I made a note on the auction catalogue that an estimated 1,000 paintings had been burned, and 1,000 saved from the relatives.
EXHIBITIONS
SOLO EXHIBITIONS
GROUP EXHIBITIONS

References
WEST VANCOUVER SKETCH CLUB - LIST OF MEMBER 1947-1977 (refer to WVSC)

B.C. VITAL STATISTICS ON-LINE (refer to BCVS)
Clippings
"At the last meeting of the Surrey School Board considerable important business was transacted and the following appointments were made: Hall's Prairie. Division 1, Miss Unina Hall."
Vancouver Daily World, August 3 1916, page 15

"Art Specialist Miss Unina F. Hall has been offered the position of art specialist in the Britannia and Kitsilano high schools, her duties to commence on the opening of the fall term in September."
Vancouver Daily World, March 25 1921, page 9

"Officers of Sections of B.C.T.F. for 1938-1939 Art Section: Miss Unina F. Hall, 1627 West 37th Ave., Vancouver B.C."
The B.C. Teacher, June 1938, page 495

"Staff of Vancouver High School: ... Hall, Miss U.F., B.A., 1924-25; from 1926"
First Fifty Years 1890-1940: Vancouver High Schools Published by Vancouver School Board, 1940.