Vancouver School Board
1886 - current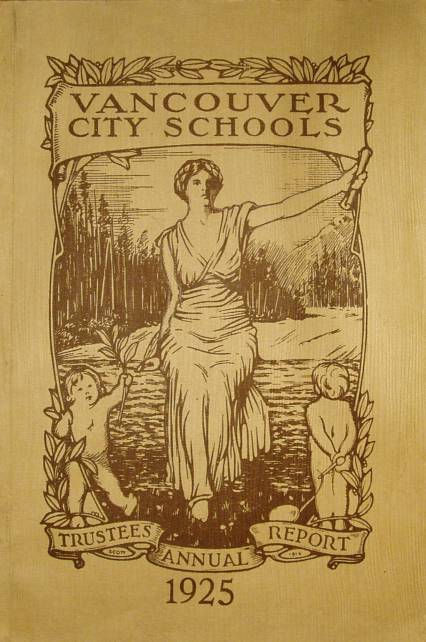 The Vancouver School Board provided support for the arts in Vancouver in a number of ways, not the least of which was the teaching of art in school.

One of the school board's early instructors was John Kyle, who became a significant supporter of the arts and education in British Columbia. He arrived in Vancouver in 1905 to take up the position of Art Supervisor for City Schools.

In 1914 Charles H. Scott arrived in Vancouver to take up the position, which he held until 1925 with the exception of time spent overseas in World War One.

Spencer Percival Judge began working as an art teacher for the VSB in 1917, and was promoted to Supervisor of Drawing in 1925 to replace Scott.

From at least 1912 to 1925 the school board loaned their offices to the B.C. Society of Fine Arts for the society's annual exhibitions.

From 1919 to 1930 the school board published the magazine School Days for school children in Vancouver and around the province. The magazine was illustrated by numerous local artists - see article for more information.
In 1925 the School Board gave its support to the founding of an arts school in Vancouver, and also loaned its offices to the new Vancouver School of Decorative and Fine Arts, for lack of finances to put the school anywhere else.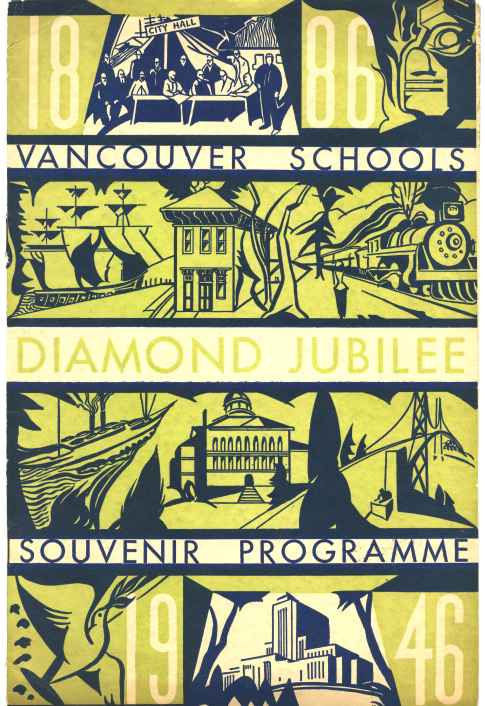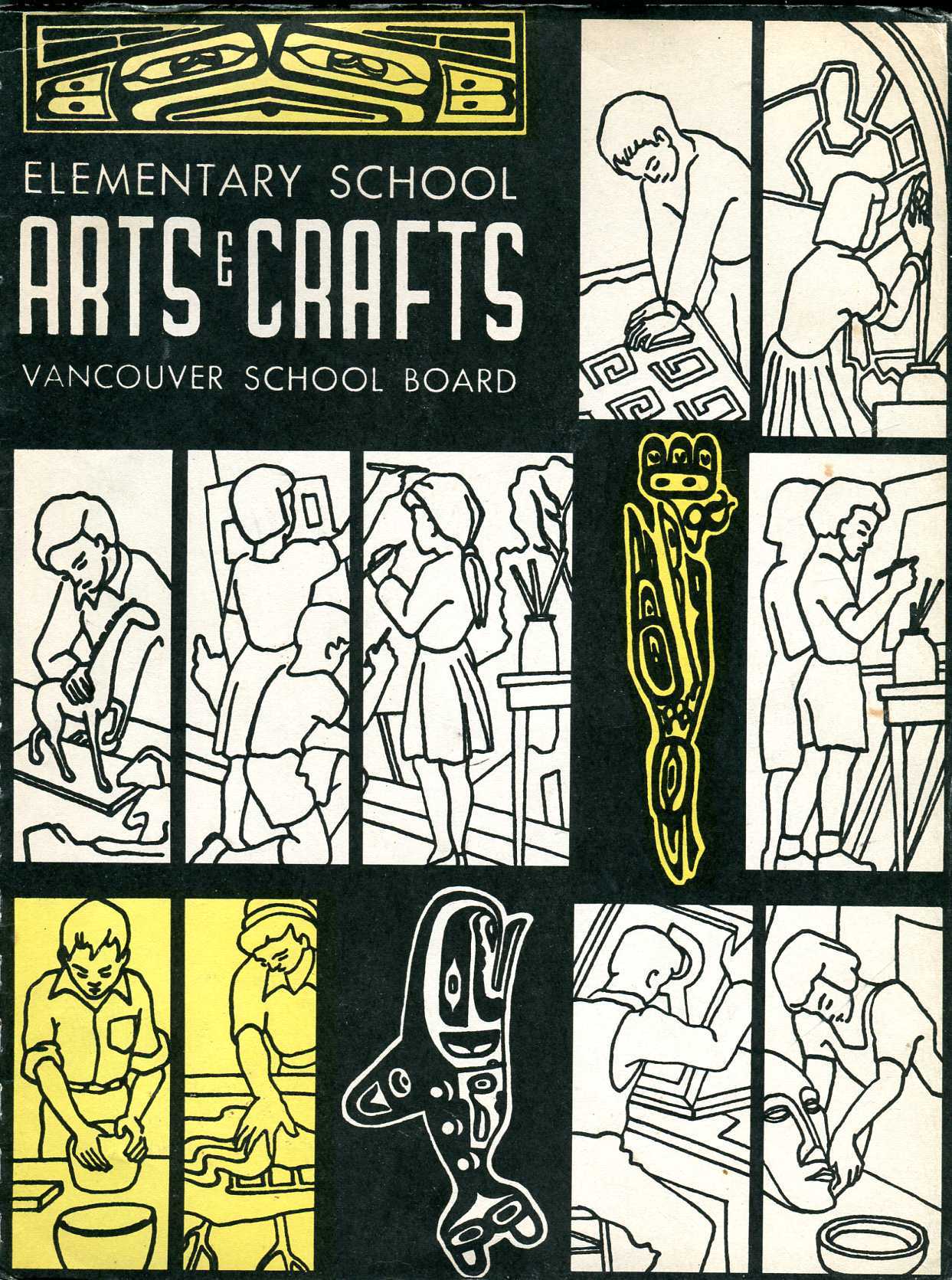 References
VANCOUVER HIGH SCHOOL AND COLLEGE - CALENDAR SESSION 1906 - 1907
1906; 32 pages; published by Vancouver School Board; illustrated with photographs
Includes historical sketch, curriculum; list of previous year's students
Includes early references to John Kyle (then City Supervisor of Drawing) and David Blair

VANCOUVER CITY SCHOOLS - TRUSTEES ANNUAL REPORT 1914
12th Annual Report; Published by the Board of School Trustees, City of Vancouver
100 pages illustrated; soft cover with drawing by Charles H. Scott
Includes Report on Drawing by Charles H. Scott
Also complete statistics on students, attendance, buildings, teachers, courses, etc.

VANCOUVER CITY SCHOOLS - TRUSTEES ANNUAL REPORT 1915
13th Annual Report; Published by the Board of School Trustees, City of Vancouver
108 pages illustrated; soft cover with drawing by Charles H. Scott
Includes Report on Drawing by Charles H. Scott, page 44,
and Honor Roll by the Editor, re Scott painting.
Also complete statistics on students, attendance, buildings, teachers, courses, etc.

VANCOUVER CITY SCHOOLS - TRUSTEES ANNUAL REPORT 1919
17th Annual Report; Published by the Board of School Trustees, City of Vancouver
106 pages illustrated; soft cover illustrated with 1915 drawing by Charles H. Scott
Includes Report on Drawing by Charles H. Scott
Also complete statistics on students, attendance, buildings, teachers, courses, etc.

VANCOUVER CITY SCHOOLS - TRUSTEES ANNUAL REPORT 1925
23rd Annual Report; Published by the Board of School Trustees, City of Vancouver
136 pages illustrated; soft cover with drawing by Charles H. Scott
Includes School of Decorative and Applied Arts Report by G.T. Sharp page 95,
Also includes Drawing Report by S.P. Judge page 85.
Art school references pages 10, 19, 26, art class photos pages 96 and 97
Also complete statistics on students, attendance, buildings, teachers, courses, etc.

FIRST FIFTY YEARS 1890 - 1940 VANCOUVER HIGH SCHOOLS
Published by Vancouver School Board, 1940
No ISBN, hardcover, 160 pages. Illustrated b&w photographs.
Includes history of Vancouver School of Art by C.H. Scott

VANCOUVER SCHOOLS DIAMOND JUBILEE SOUVENIR PROGRAMME
1946; 4 pages; published by Vancouver School Board
Cover images by Fred Amess
Clippings
"It has now been decided that the best way of bringing about the fruition of this work will be to co-operate with the School Board as by this means certain funds appropriated for art instruction by the Federal Government will be available."
"Coming Art School"
The Daily Province, January 13 1925

"... a basis was at last arrived at whereby it was agreed that the school should be started this fall in connection with the Vancouver Board of School Trustees. ... (continues)"
"An Arts and Crafts School"
The Daily Province, July 7 1925




HOME