Robert (Bob) J. Hanlon
August 31 1914 - January 14 1989

E.J. Hughes pencil portrait


Robert Hanlon was born in Winton, Bournemouth, England.

He was an early graduate from the Vancouver School of Decorative and Applied Arts, receiving his diploma in 1936, along with a $50.00 School Scholarship Award. He was one of the third-year students who attended the 1935 Summer Camp on Savary Island. He received a Post-Graduate Endorsement in Drawing and Painting in 1937.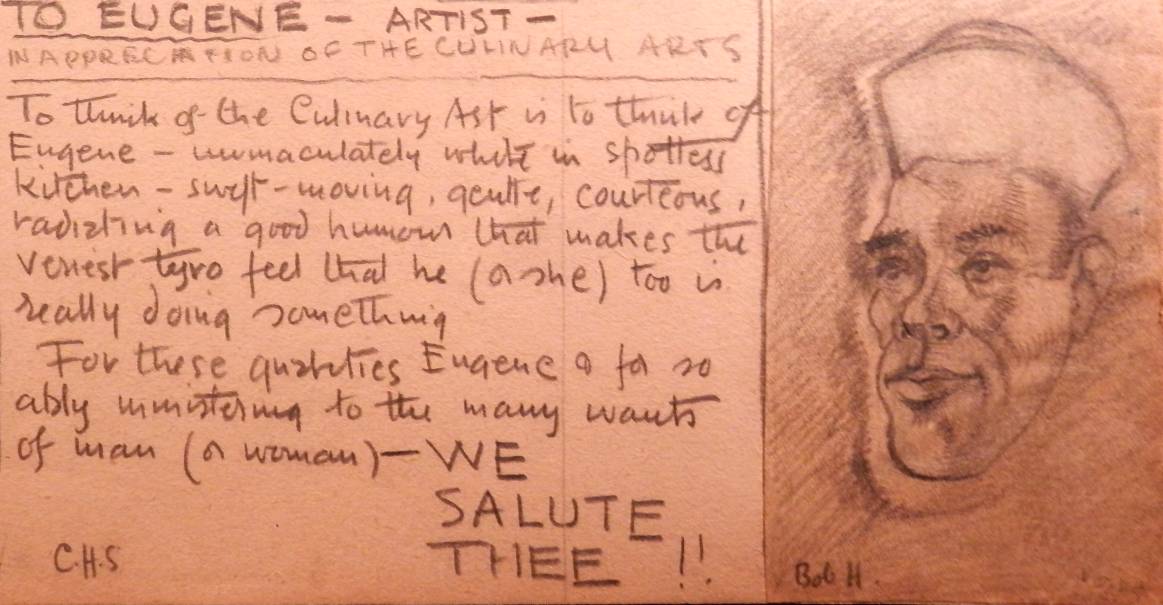 Portrait of Eugene Bond by Hanlon, tribute by Charles H. Scott.

The 1936 grads had their portraits drawn in pencil by E.J. Hughes. The portraits were published in the 1936 Graduation issue of Behind the Palette.

The 1936 Vancouver City Directory lists Hanlon as "Hanlon, Robt J stdnt res 6 - 3737 Oak Street." He was still living there in 1940, occupation not noted. By 1950 he was married to Sybil J.M. Fussey, and living in North Vancouver. She was employed as a hairdresser at Woodwards, his occupation was not noted.

Hanlon died in North Vancouver in 1989 at the age of 74, his occupation noted as "Aironautical Eng. (sic) - Retired." He was survived by his wife.



Exhibitions
References
VANCOUVER SCHOOL OF ART - LIST OF GRADUATES & STUDENTS (refer to VSA)

Attendee at the 1935 Vancouver School of Art Summer Camp
(refer to SUMMER SKETCHING CAMP - SAVARY ISLAND)

THE SAVARY PUDDING folio by Frederick A. Amess, private collection.
Original drawings, paintings and text by Amess, C.H. Scott, Grace Melvin,
H. Mortimer Lamb, Plato von Ustinov, and other students and visitors.
June 1935 (various dates), June 1939 (various dates)
52 loose 12"x18" sheets of brown sketch paper

B.C. VITAL STATISTICS ON-LINE death (refer to BCVS)
Clippings
HOME