Eugene (Gene) Bond
c1890 - February 8 1944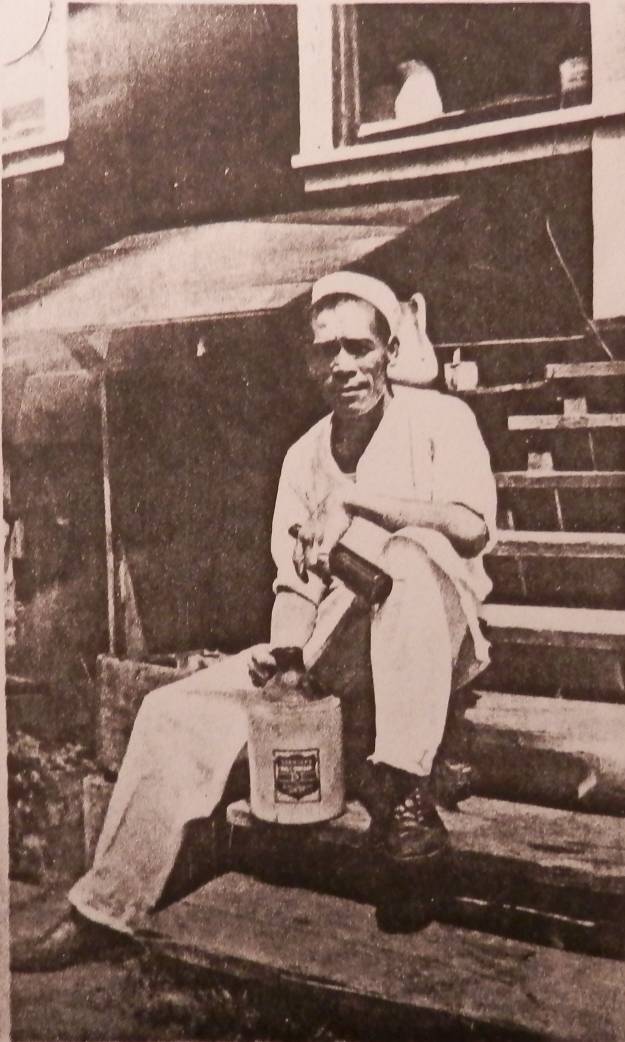 Eugene Bond (nee Bong, nickname Gene) was born in Manchuria. He was trained as a baker.

From VSA Prospectus for session 1932-33

After his arrival in Vancouver Bond was listed in the City Directories as a commercial artist from 1928 to 1938. In 1932 he was listed as "artist - Van City". From 1939 to 1943 he was listed as a Cook, working at the Bluebird Delicatessan, which was run by his wife Adeline.

From 1934 to 1940 Eugene and Adeline lived at 2254 East 46th Avenue, Vancouver. In 1943 he moved to the London Hotel at 700 Main Street, and she moved to 1071 East 12th Ave. In 1944 Adeline was back living at 2254 East 46th Ave.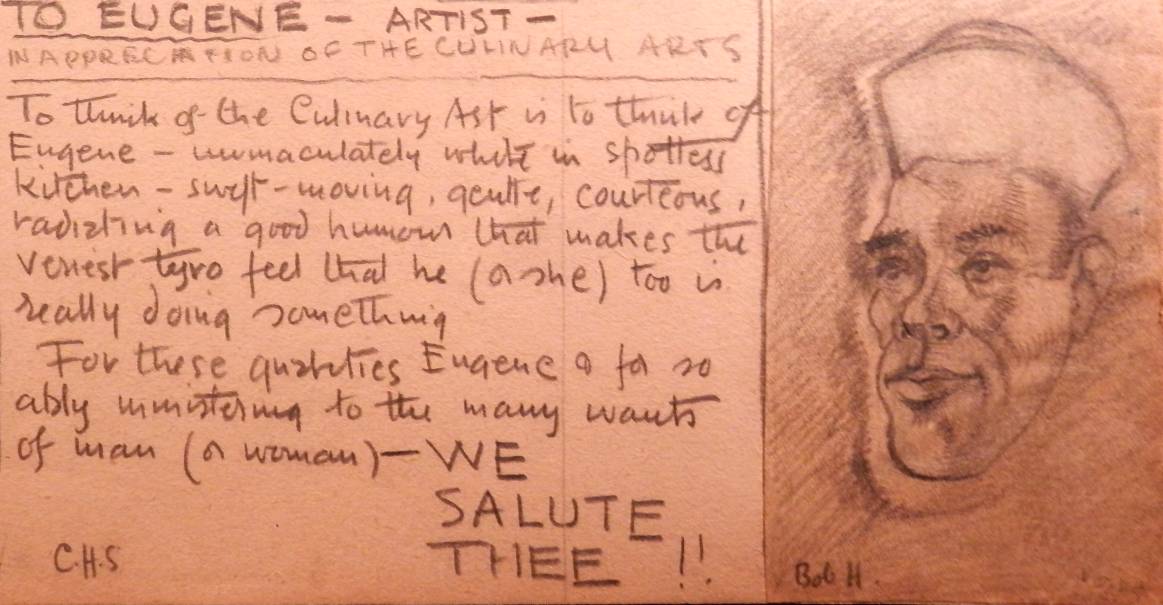 Tribute by Charles H. Scott, portrait by Bob Hanlon.

For eleven summers Bond was employed by the Royal Savary Hotel on Savary Island as the cook. He also worked as a model at the art school, and during the summer art school trips to Savary. He apparently also attended the art school part time. His portrait was sketched and painted by numerous artists, and images were published in the art school Prospectii, the Savary Pudding, and the B.C.T.F. The B.C. Teacher. According to Bill Ashworth, one of Bond's daughters later worked for a summer at the Royal Savary.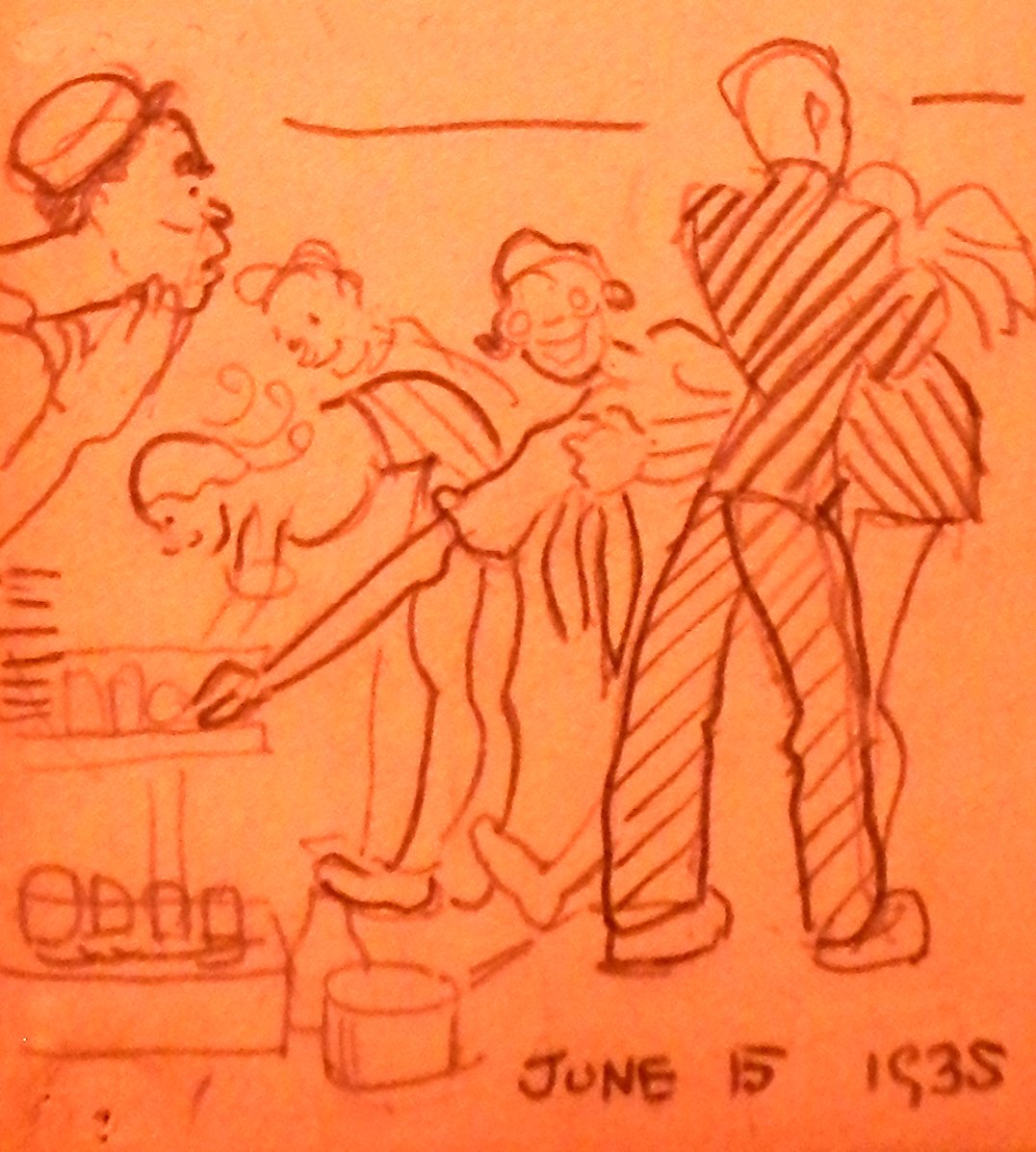 From The Savary Puddin'

Bond died February 8, 1944 in Vancouver, aged 54, survived by his wife and daughters Iris, Donna, and Jane. His obituary noted that he was living at 313 Main Street at the time. The City Directory for 1944 does not list this residence, although the 1943 Directory does. The Bluebird Delicatessan was at 320 Main Street in 1944.
Exhibitions
SOLO EXHIBITIONS
GROUP EXHIBITIONS

References
1930-31 PROSPECTUS Vancouver School of Decorative & Applied Arts
Portrait illustrated in 4th and 5th year painting.

THE B.C. TEACHER, June 1932 issue, page 10
Portrait illustrated from Fourth Year Composition for a Mural Decoration
Accompanies article A British Columbian School of Art by C.H. Scott

1932-33 PROSPECTUS Vancouver School of Decorative & Applied Arts
1 portrait illustrated.

1933-34 PROSPECTUS Vancouver School of Decorative & Applied Arts
2 portraits illustrated pages 22-23.

OBITUARY, Vancouver Sun February 9 1944 page 15

CONTACT PRINT FOLIO (not numbered), courtesy Emily Carr University Library and Archives

CITY & PROVINCIAL DIRECTORIES (refer to DIR)

B.C. VITAL STATISTICS ON-LINE death (refer to BCVS)

HISTORY OF SAVARY ISLAND 1910 - 1982, unpublished Bill Ashworth manuscript
Courtesy Savary Island Heritage Society, 2003

THE SAVARY PUDDING folio by Frederick A. Amess, private collection.
Original drawings, paintings and text by Amess, C.H. Scott, Grace Melvin,
H. Mortimer Lamb, Plato von Ustinov, and other students and visitors.
June 1935 (various dates), June 1939 (various dates)
52 loose 12"x18" sheets of brown sketch paper
Clippings
"By a happy coincidence, Eugene Bond (presumably an assumed name), a tall handsome Chinaman who has acted as Chef at the Royal Savary for some years, has also acted as life model for this Art School. Moreover, his work with the brush and palette is only exceeded by his ability as a cook. Eugene, during this visit, fitted admirably into the scheme of things."
from B.C. ARTISTS DISCOVER SAVARY ISLAND, by Noel Robinson
Vancouver Province, June 30 1933 page 41

HOME