SIM PUBLISHING
Home Publications Artwork News Links About
BURNABY ART GALLERY
presents:
SURFACE TENSION
Exhibition Nov. 28 2017 - January 29, 2018
The Curator and Preparator at the Burnaby Art Gallery (BAG), Bob MacIntyre, invited me to have a solo exhibition at the McGill Library in Burnaby, one of the out-reach galleries that the BAG uses to help distribute their arts program around the City of Burnaby. Although I was hoping to put up an exhbition of The Adventures of Noman, the Curator preferred to exhibit a number of large pencil drawings for the exhibition (see below).

The McGill Library is at 4595 Albert Street in Burnaby, one block north of Hastings Street and just east of Willingdon. The Library is open seven days a week: Monday to Friday 10 a.m. to 9 p.m., Saturday from 10 to 6 p.m., and Sunday from noon to 5 p.m.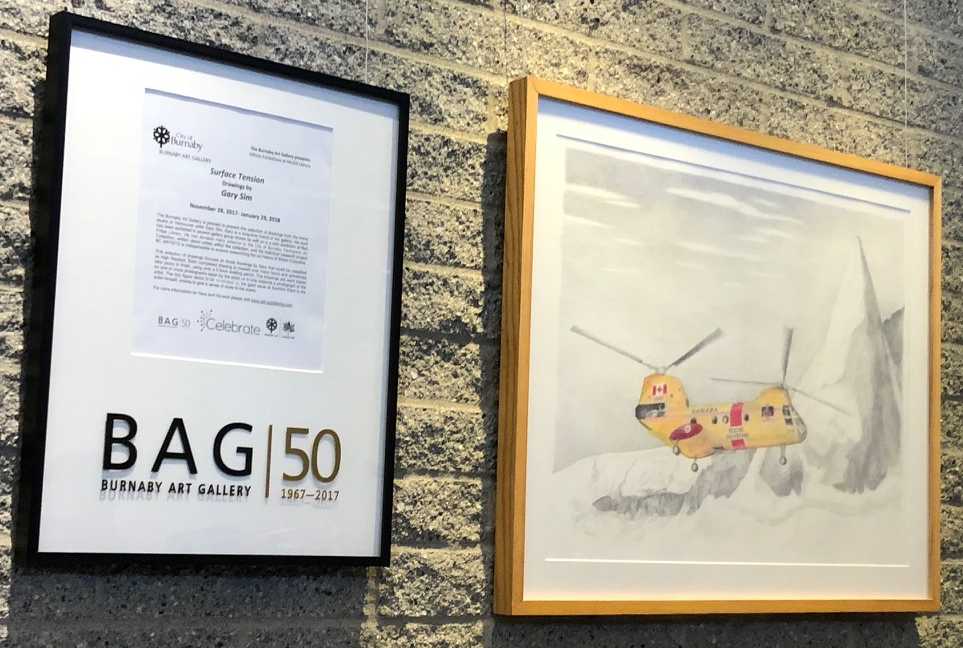 Artist statement, "Chinook/Combatant"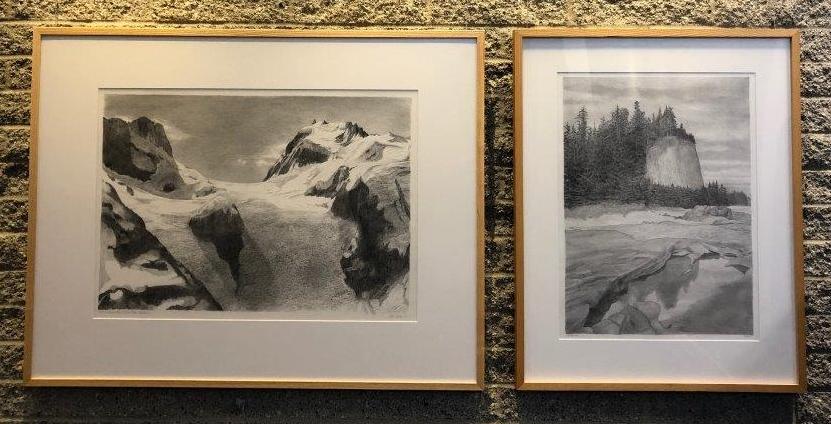 "Mt. Waddington/Scimitar Icefall," "The Sentinel"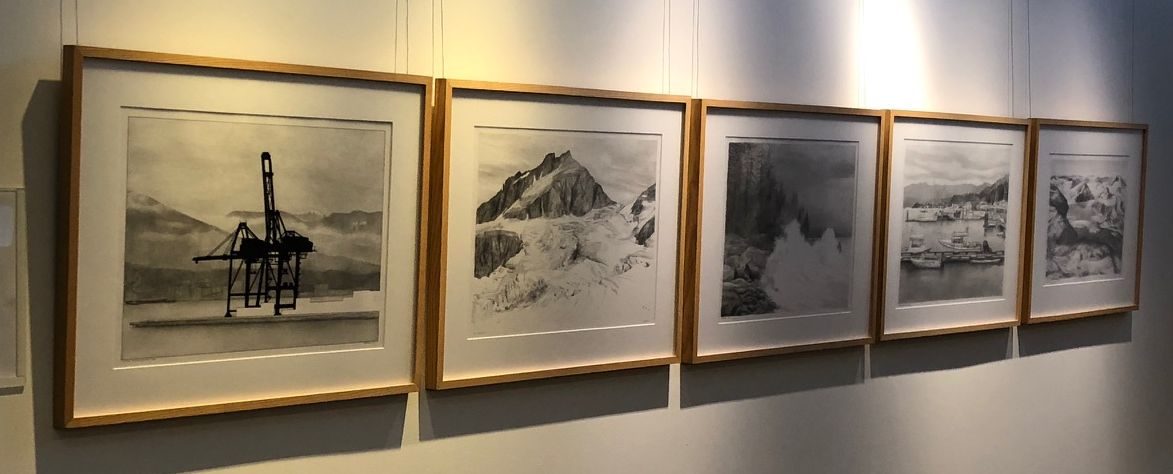 "Waiting for more ships from China," The Descent," "Sombrio Point," "Queen Charlotte Harbour," "Garibaldi"
Installation photographs courtesy Bob MacIntyre, Burnaby Art Gallery

These large-format drawings were all done in the past few years, based on photographs taken during my travels around British Columbia. The travels included climbing Mt. Waddington, flying to Haida Gwaii and Williams Lake for field reviews, and a day long ago at Sombrio Point watching massive waves landing.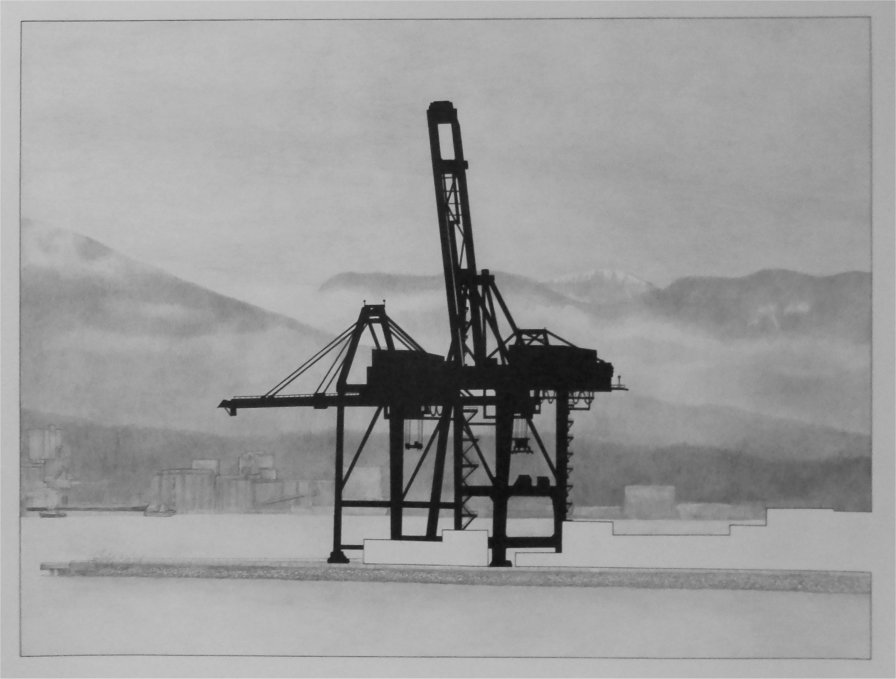 Waiting for more ships from China (Vancouver)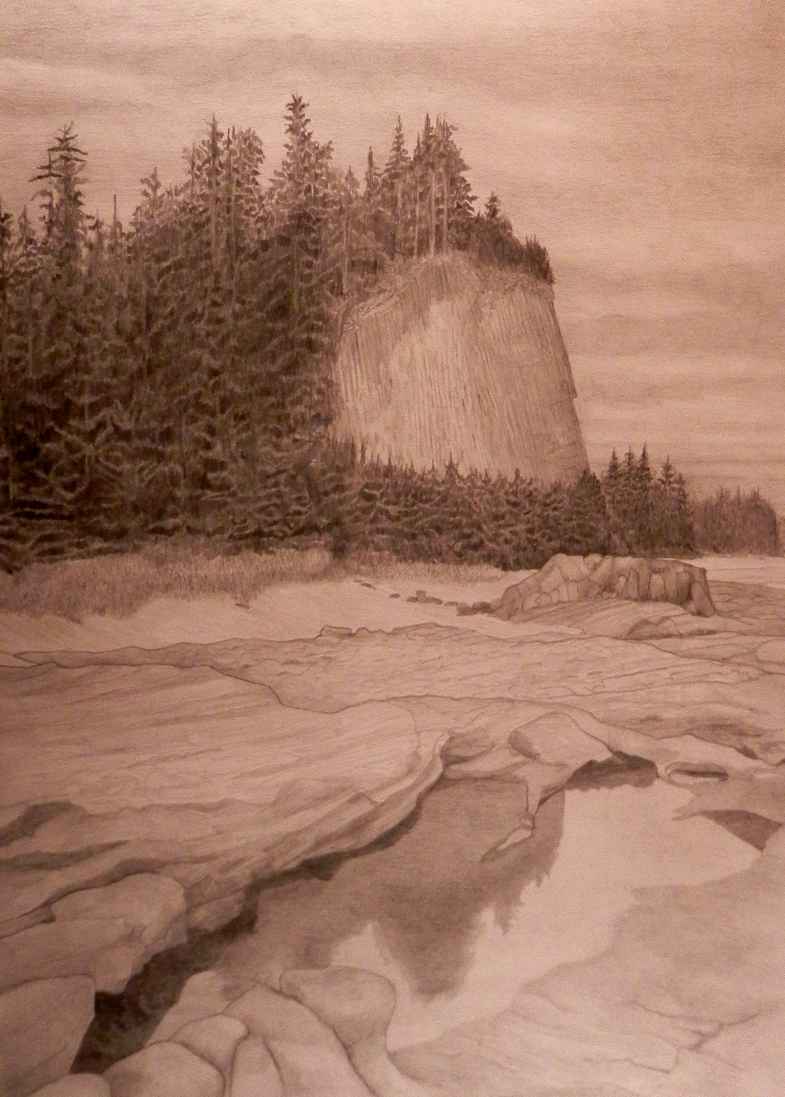 The Sentinel (Haida Gwaii)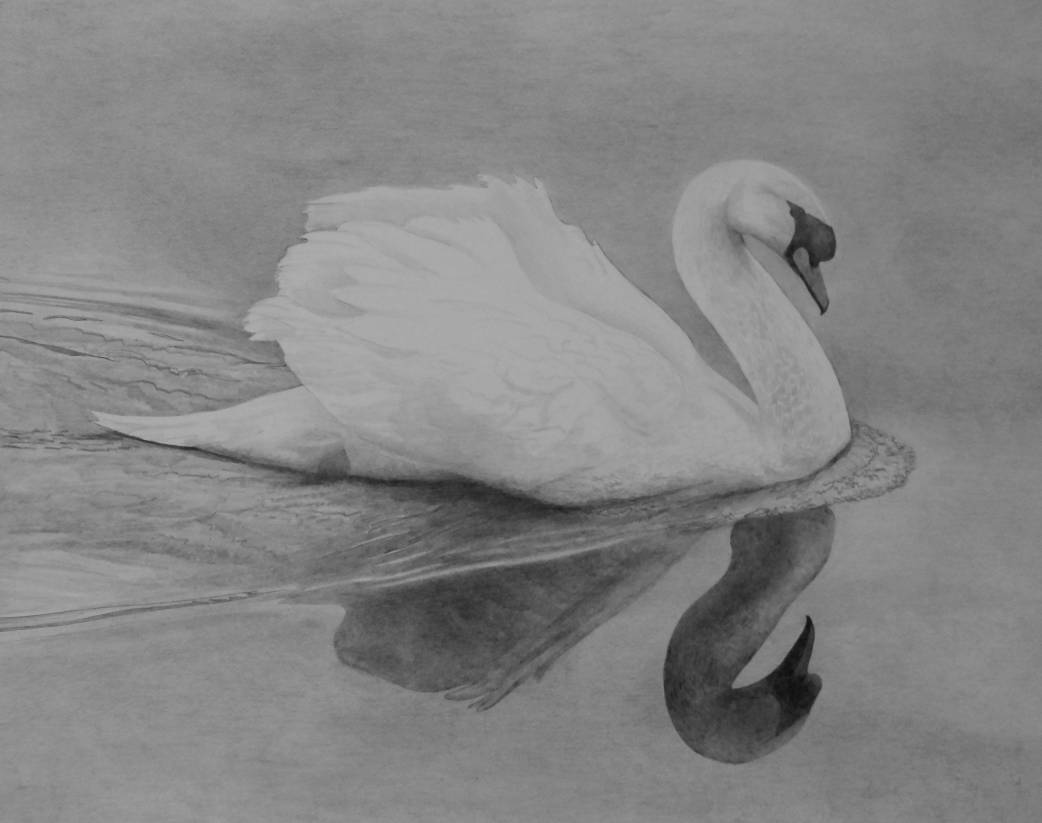 Mute Swan (Lost Lagoon, Vancouver, not in show)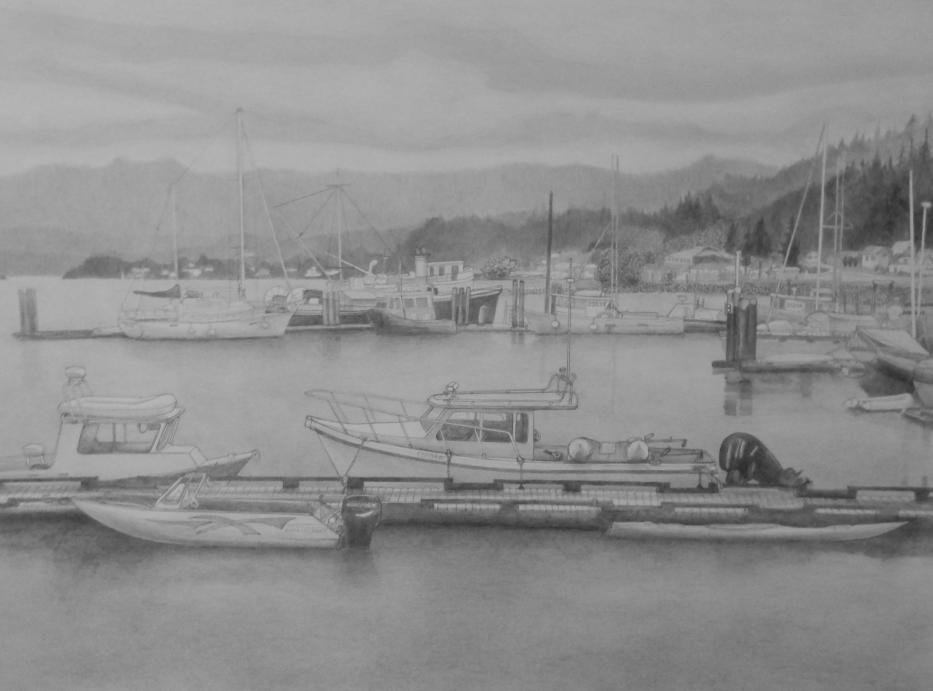 Queen Charlotte Harbour (Haida Gwaii)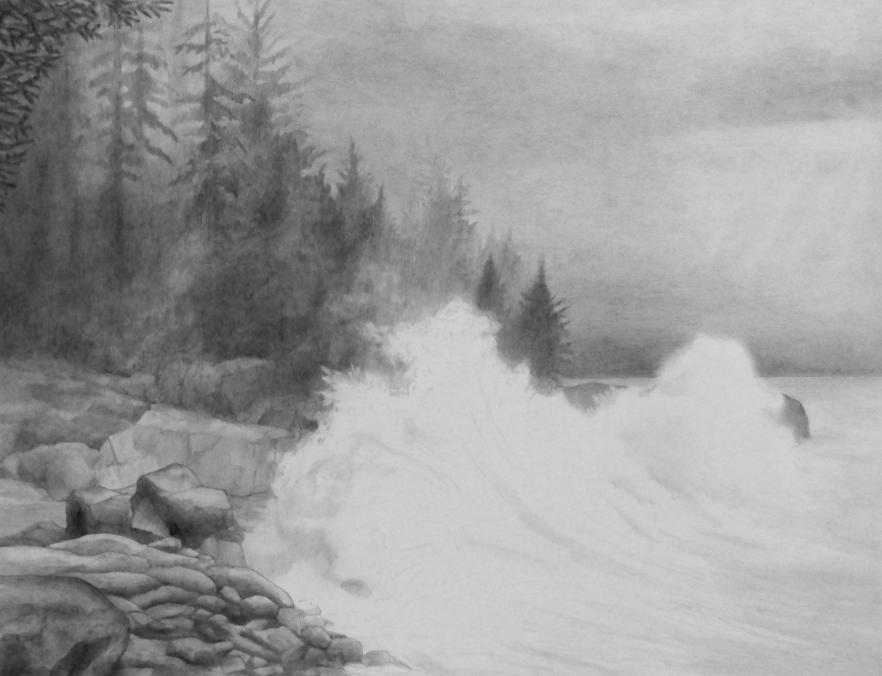 Sombrio Point (Vancouver Island)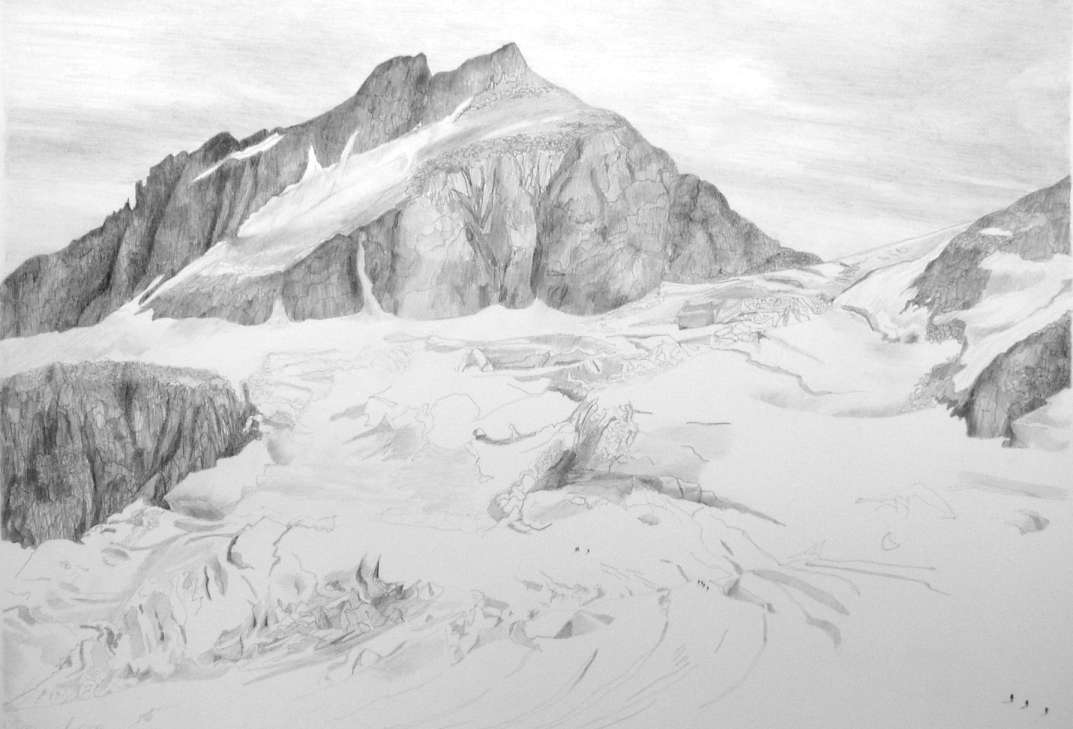 The Descent (Coast Range, BC)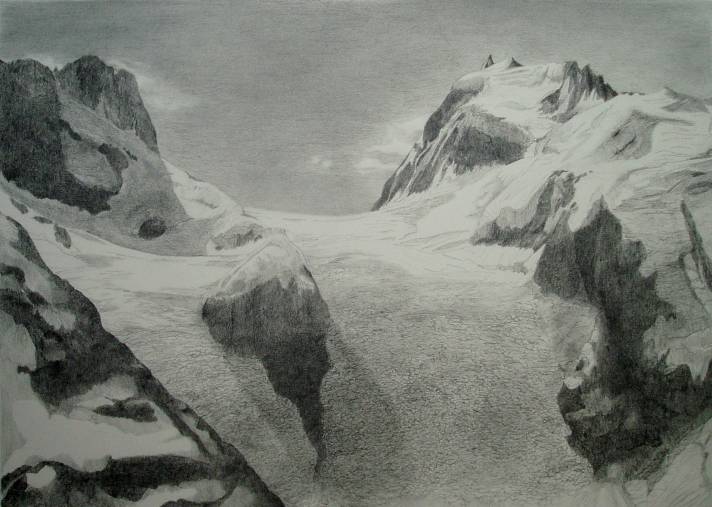 Mt. Waddington/Scimitar Icefall (Coast Range, BC)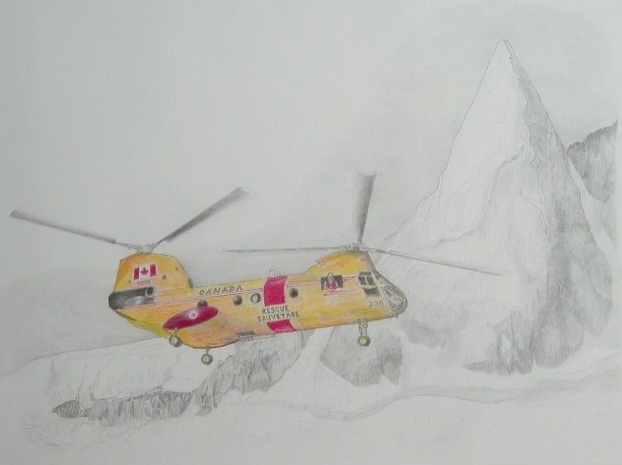 Chinook/Combatant (Coast Range, BC)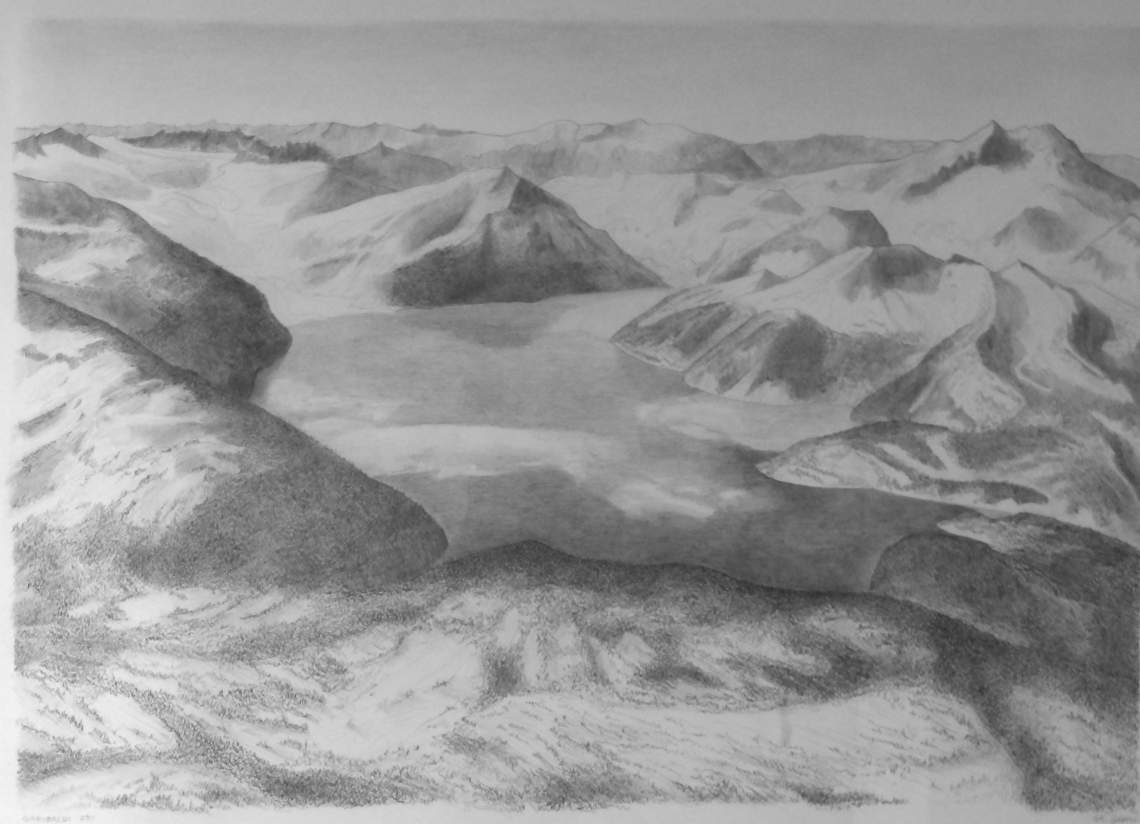 Garibaldi (Coast Range, BC)
Home
Copyright 2017