SIM PUBLISHING
Home Publications Artwork News Links About
---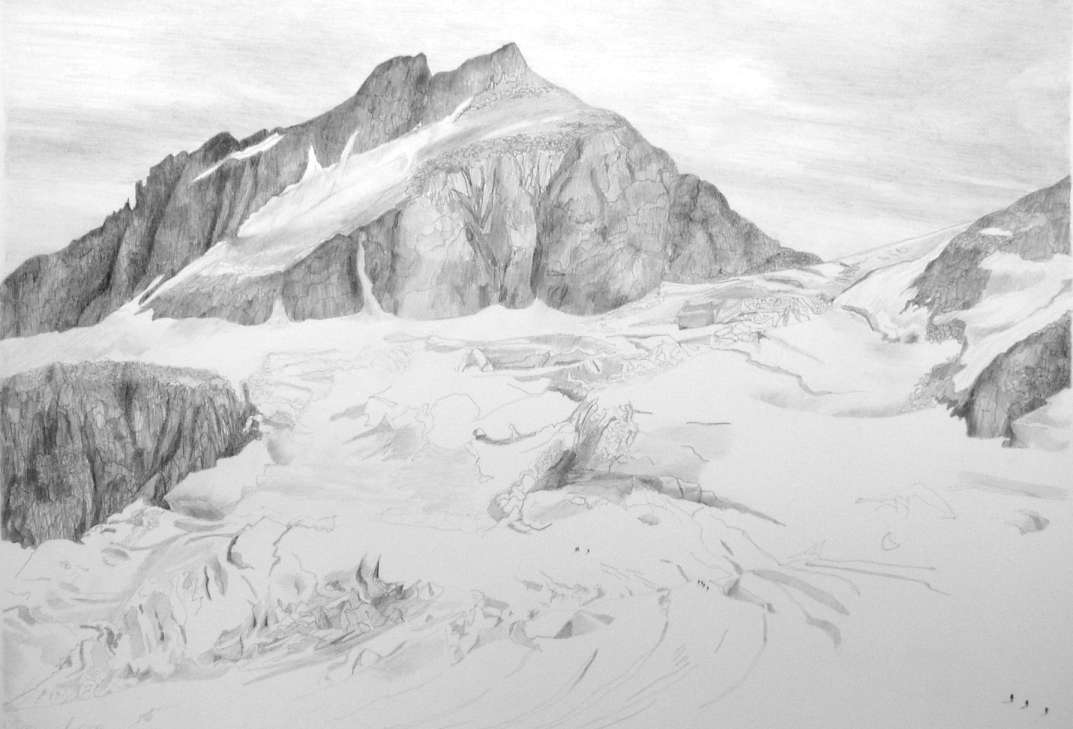 THE DESCENT
Original Pencil drawing issued October 2011
Image size 13" high by 20" wide (275 mm by 500 mm)
(Low resolution image illustrated)
This is a low resolution digital photograph of a large format pencil drawing. It is a view of a group of climbers walking across the headfall of the Scimitar Glacier on the descent from the Mt. Waddington / Combatant Col. The Scimitar icefall, at the left side of the drawing, falls almost vertically for over 3,000 feet high to the Scimitar Glacier below.

This image is composited from some 35mm photographs that I took during the climb, sitting at the top of a 400 foot high ice cliff waiting my turn to rappel down to join the climbers below. We climbed across the saddle in the middle of the icefall and then down to the Scimitar Glacier.

The drawing is archivally matted in Crescent 1607 4-ply matte, in an OPUS metal exhibition frame. The image is drawn in HB pencil on a 22" by 30" sheet of BFK Rives 235gsm paper from France.

Please refer to Artwork Price List for current price.
---
Home
Copyright 2012