National Gallery of Canada
1880 - current

The National Gallery of Canada is in Ottawa, Ontario. It was founded in 1880, and from its beginning sponsored travelling exhibitions. Many of these exhibitions were for Canadian artists either in Canada or abroad. Others were shows from the Gallery's collection, or touring shows from other countries. Many of them toured to Vancouver.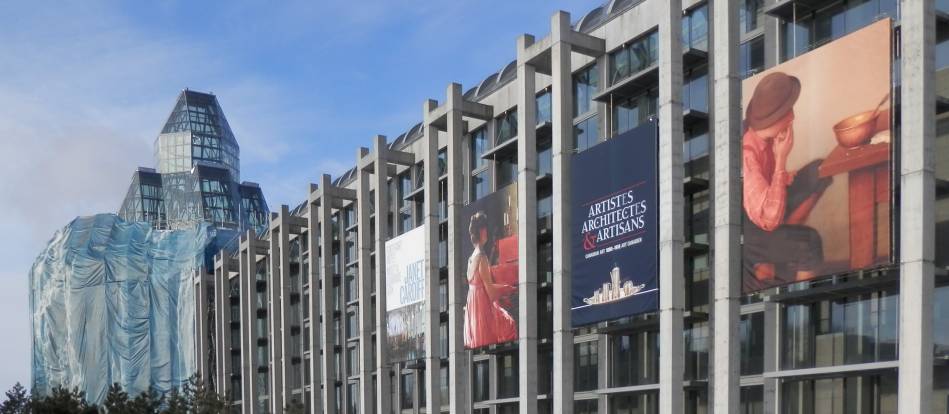 The Gallery in winter, 2014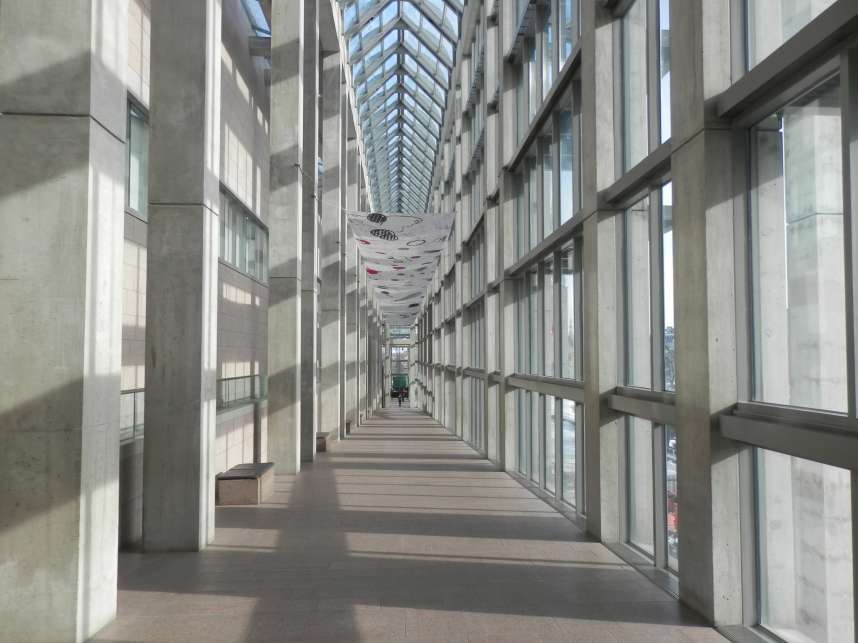 The Gallery's main entry hall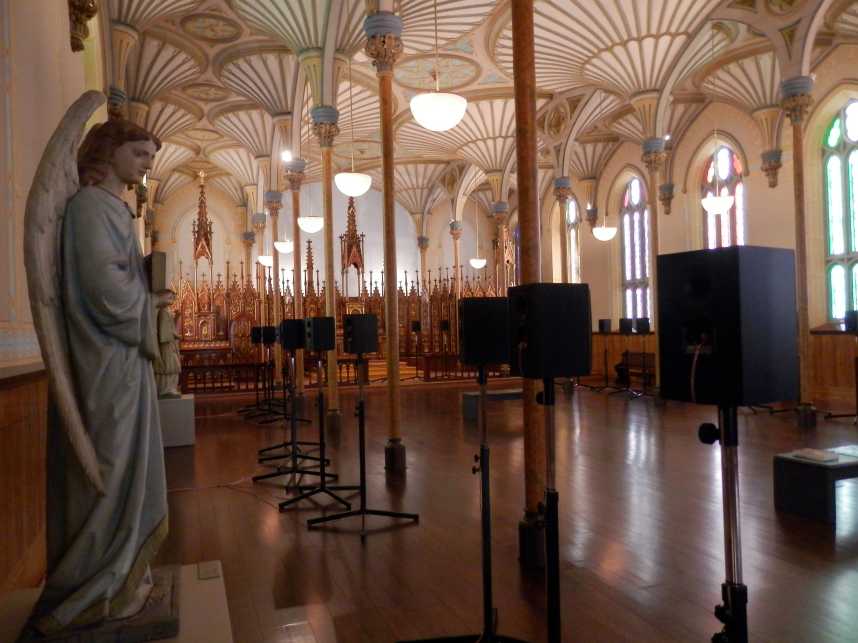 Janet Cardiff's amazing 40 Part Motet playing in the restored Rideau Chapel


My name on "125 YEARS OF DONORS 1880-2005" wall in main entry hall


Exhibition of my BC Artists donation. Photo courtesy National Gallery Library & Archives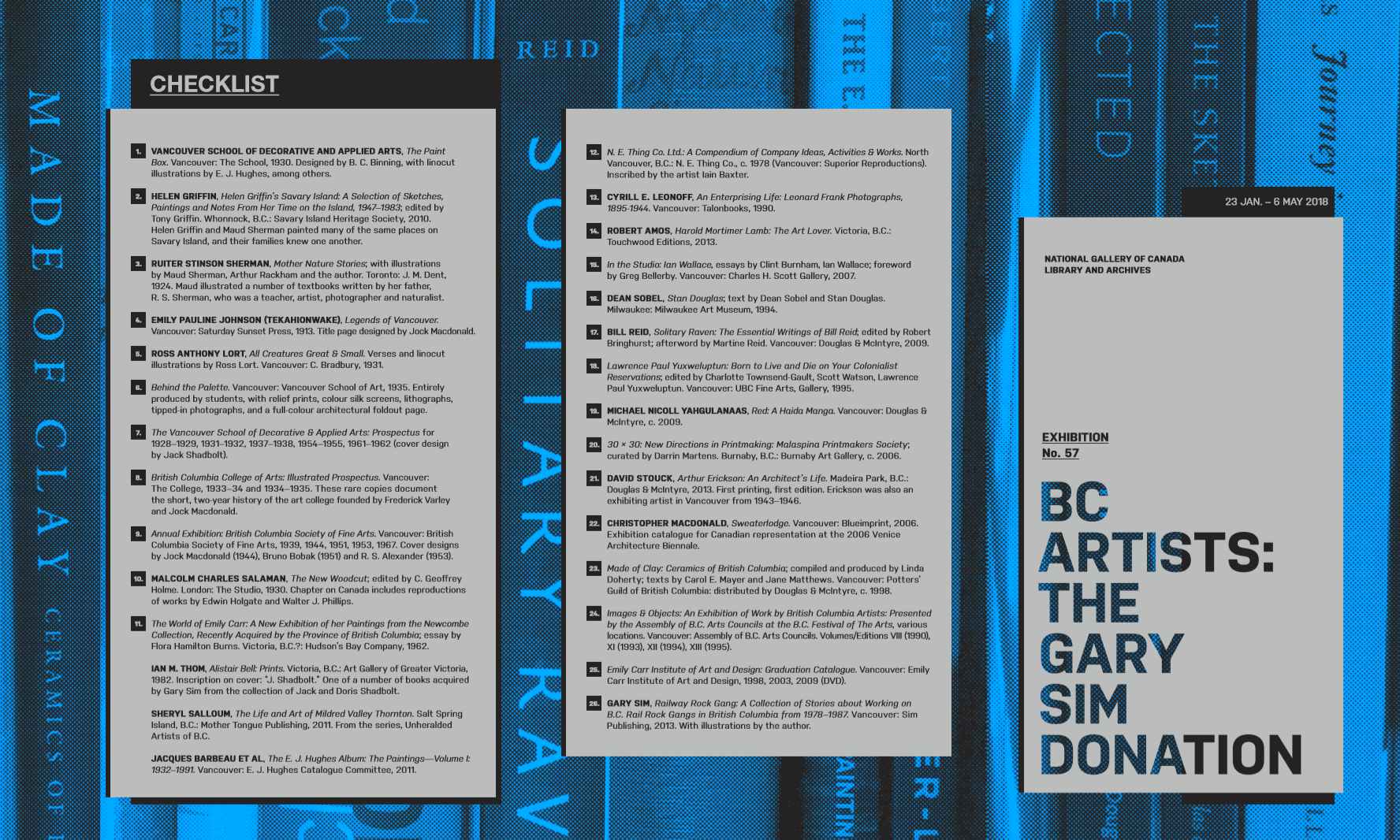 Exhibition catalogue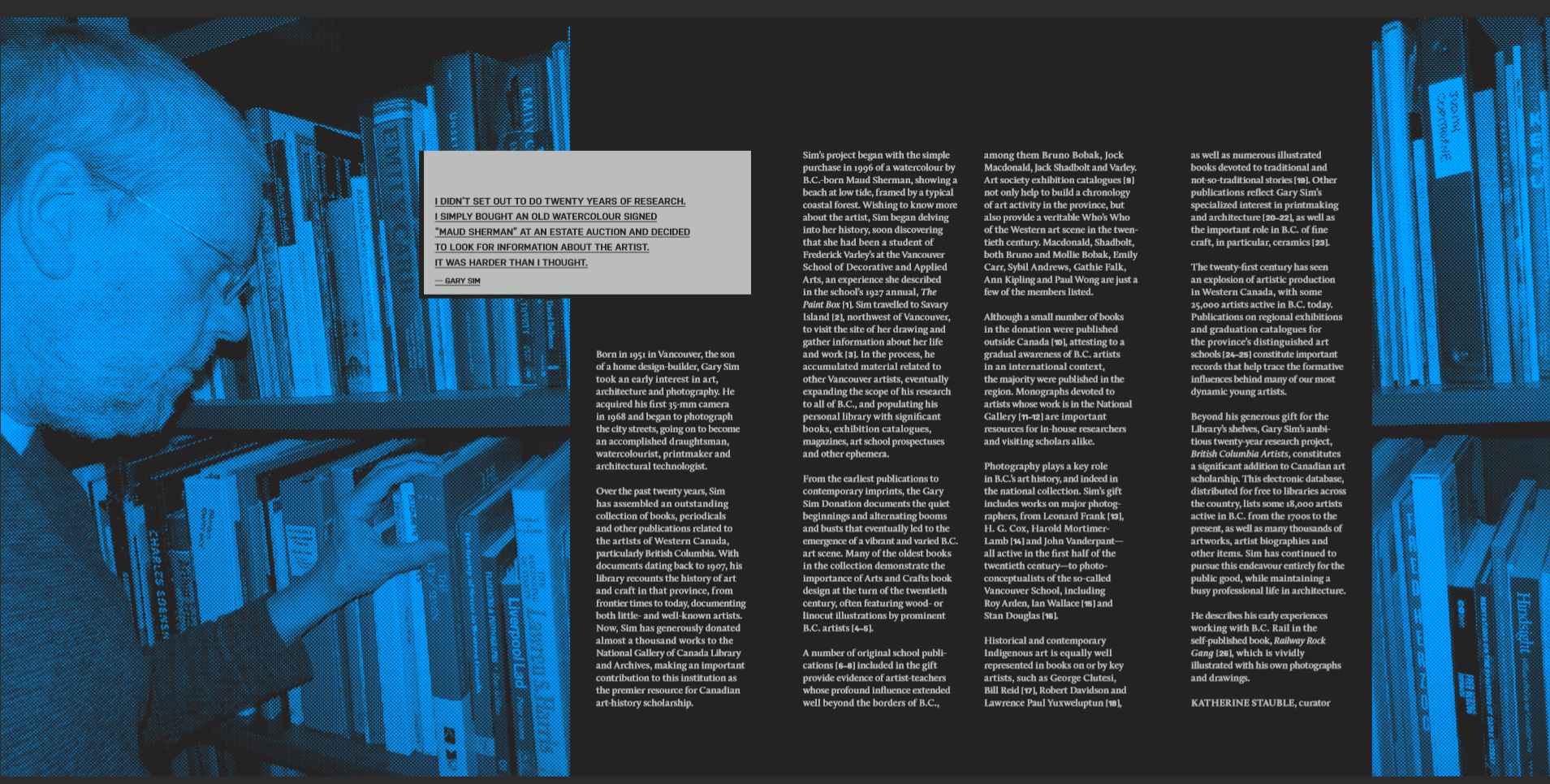 Exhibition catalogue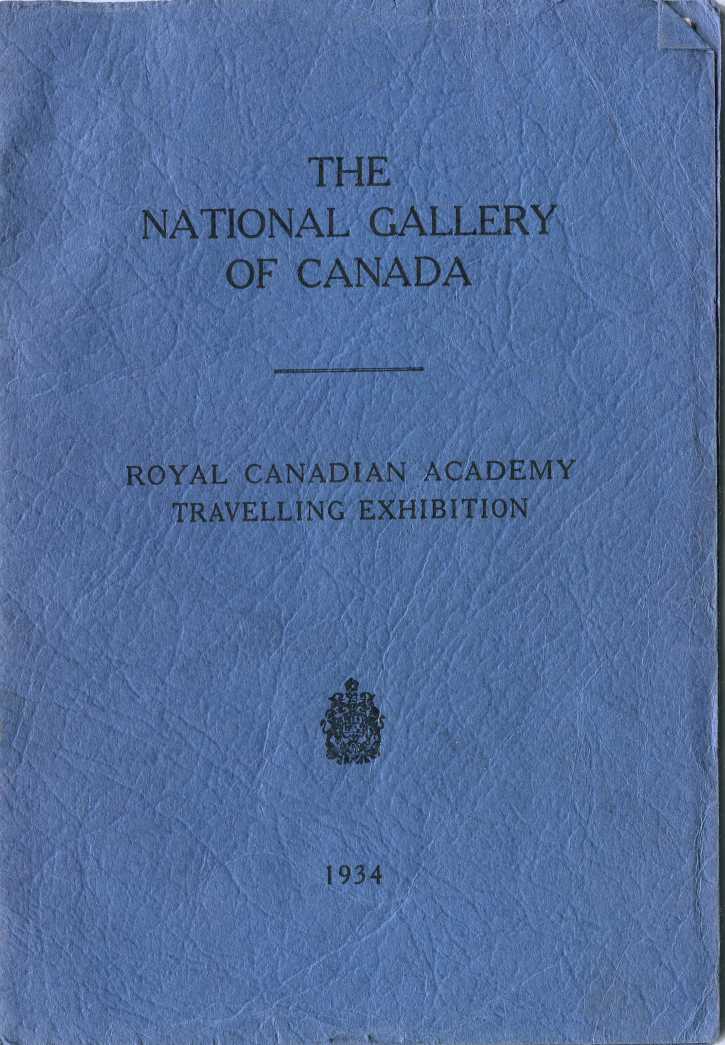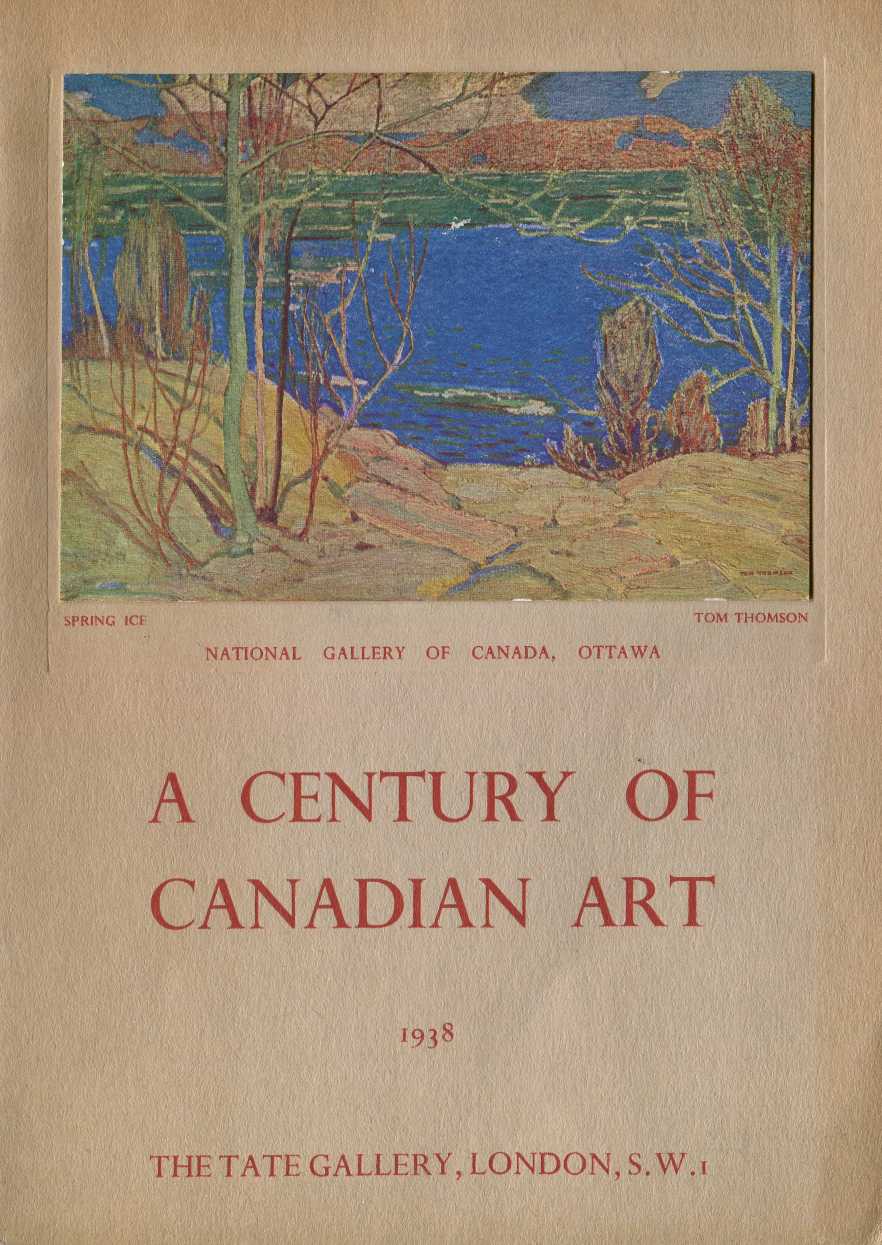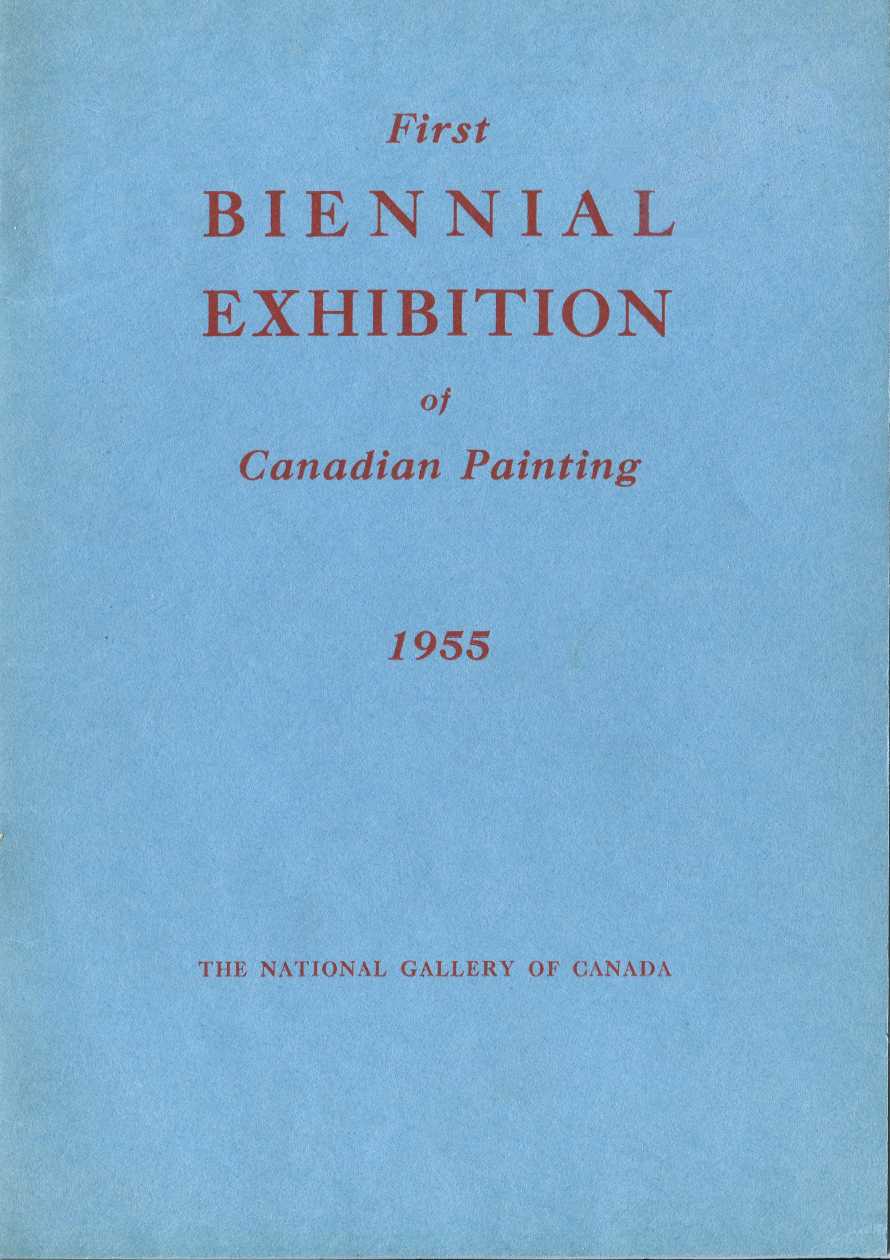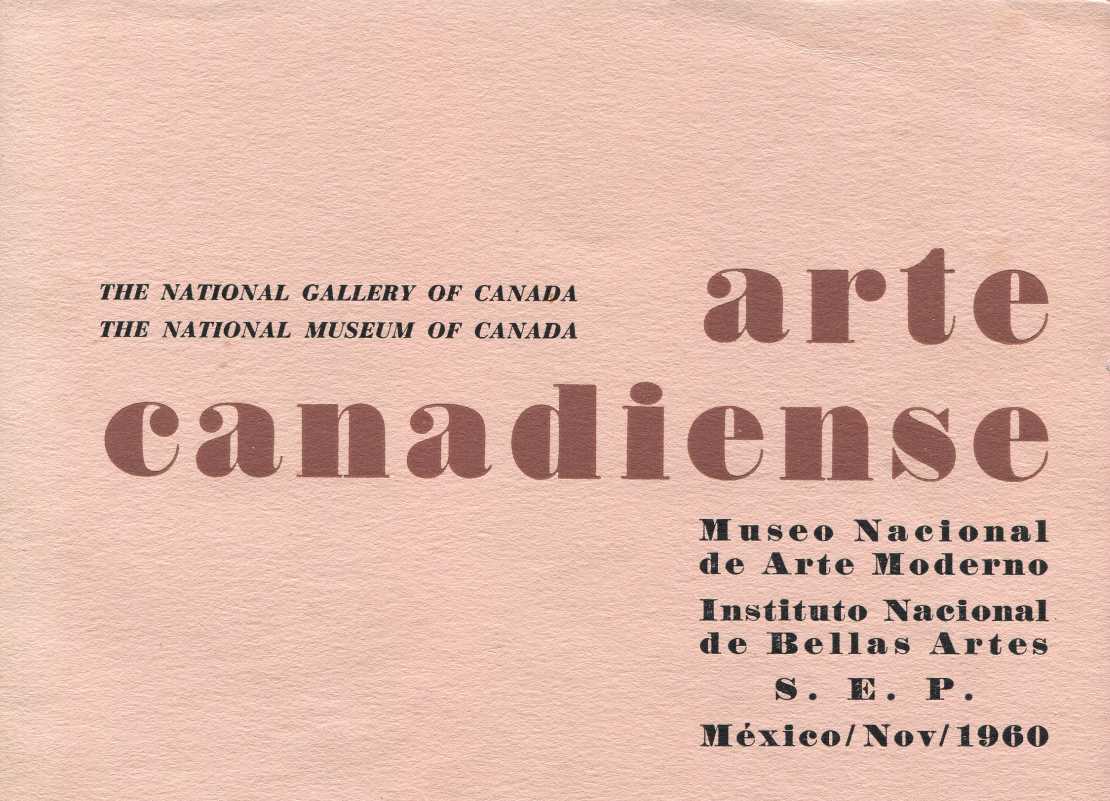 A selection of exhibition covers from 1934, 1938, 1955, and 1960.
Exhibitions
References
THE NATIONAL GALLERY OF CANADA by Jean Sutherland Boggs
1971; ISBN 0-19-540189-1; 188 pages hardcover
A history of the National Gallery; 220 colour and b&w plates

CANADIAN ART VOLUME ONE / A - F
Catalogue of the National Gallery of Canada, Ottawa
General Editors: Charles C. Hill / Pierre B. Landry
1988, National Gallery of Canada; ISBN 0-88884-545-6
32 pages front matter; 406 pages catalogue; index
Essay Collecting Canadian Art at the National Gallery of Canada 1880-1980 by Hill
Complete listing alphabetically by artist of the Gallery's collection (in 4 volumes)
300 artists listed in this volume, each with concise biography & works illustrated.
A meticulous and massive project: 1,775 artworks catalogued in Volume One.
See also Volume Two / G - K below (1994).

CANADIAN ART VOLUME TWO / G - K
Catalogue of the National Gallery of Canada, Ottawa
Editor Pierre B. Landry in collaboration with Claire Champ
1994, National Gallery of Canada; ISBN 0-88884-638-X
11 pages front matter; 392 pages catalogue; index
Complete listing alphabetically by artist of the Gallery's collection (in 4 volumes)
197 artists listed in this volume, each with concise biography & works illustrated.
A meticulous and massive project: 1,710 artworks catalogued in Volume Two.

A NEW CLASS OF ART - The Artist's Print in Canadian Art, 1877 - 1920
1996, Rosemary L. Tovell, ISBN 0-88884-655-X; published by National Gallery of Canada
Technically an exhibition catalogue of travelling show, but has extensive information.
Illustrated; includes endnotes; list of works; selected references; index
An excellent overview of an important period of Canadian printmaking
Includes information on Thomas Mower Martin (3 etchings illust.), John Innes (1 illust.),
Walter J. Phillips (4 illust.), among others.

INDEX TO NINETEENTH-CENTURY CANADIAN CATALOGUES of ART
2004; ISBN 0-88884-786-6; softcover, Vol. One 984 pages, Vol. Two 1,066 pages
Published by National Gallery of Canada Library and Archives: Occasional Paper Number 6
Includes user guide, catalogue index, artist index, collector index, bibliography
A huge compilation of well-referenced early information, bilingual
No B.C. exhibitions listed, in particular missing 1890 VAA - 1st Annual Exhibition.
Winner of 2004 Melva J. Dwyer Award (Art & Artists in Exhibition also nominated).

INDEX TO NATIONAL GALLERY OF CANADA EXHIBITION CATALOGUES
and CHECKLISTS 1880 - 1930
2007; ISBN 978-0-88884-835-2; softcover, 514 pages
Published by National Gallery of Canada Library and Archives: Occasional Paper Number 7
Includes essay, catalogues, artist listings, collector listings, bibliography
A major compilation of well-referenced information, numerous western artists listed

ELUSIVE PARADISE - THE MILLENNIUM PRIZE

ARTISTS ARCHITECTS & ARTISANS - Canadian Art 1890 - 1918



Clippings
HOME