Mona Amelia Kelk
(nee Ozanne, m Edward Wallace Kelk)
c1897 -

Mona Kelk was an early graduate from the Vancouver School of Art, receiving a Merit Certificate in 1937 and her diploma in 1939.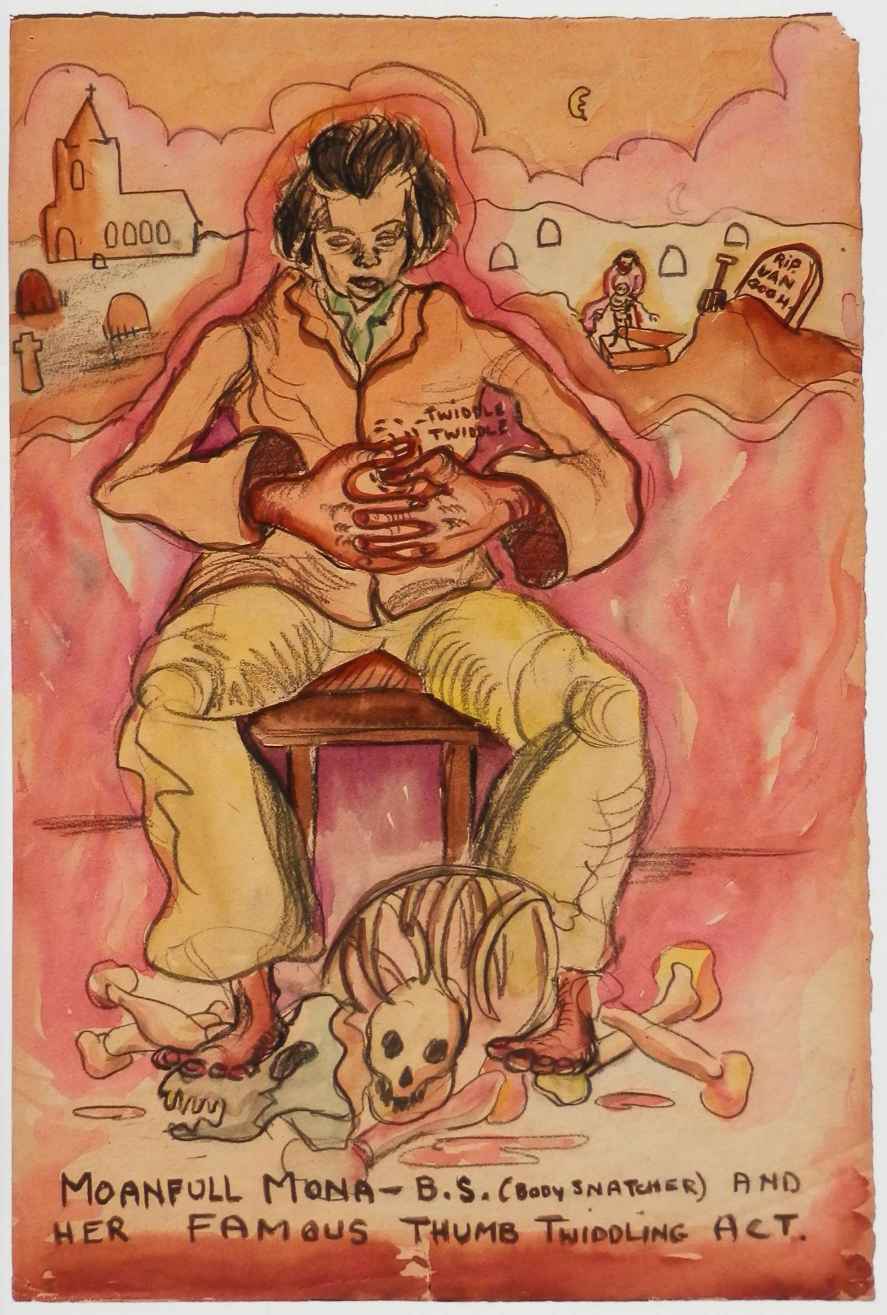 She was referenced in some issues of the Savary Pudding, from the June 1939 art school summer camp at Savary Island. One full-page colour cartoon was titled "Moanfull Mona, Body Snatcher" and mentions her "famous thumb-twiddling act."

She was living at 5570 Balaclava Street in Vancouver when her husband died in February 1948.



Exhibitions
References
VANCOUVER SCHOOL OF ART - LIST OF GRADUATES & STUDENTS (refer to VSA)

THE SAVARY PUDDING folio by Frederick A. Amess, private collection.
Original drawings, paintings and text by Amess, C.H. Scott, Grace Melvin,
H. Mortimer Lamb, Plato von Ustinov, and other students and visitors.
June 1935 (various dates), June 1939 (various dates)
52 loose 12"x18" sheets of brown sketch paper

B.C. VITAL STATISTICS ON-LINE deaths (husband, son) (refer to BCVS)
Clippings
"Professor M. Kelk returned late yesterday with the remains of a deer. Expects to give lectures with it at the Van. School of Art when it has quieted down. She will outfit an expedition to go back for the wish bone sometime later this week."
From "FAMOUS ANATOMIST RETURNS"
Savary Pudding, June 6 1939




HOME