The Beatrice Stone Medal

Mr. H.A. Stone was heavily involved in the foundation of the Vancouver Art Gallery. When the art gallery began its annual B.C. Artists exhibitions, Stone presented the Beatrice Stone award - a solid silver medallion - in honour of his wife Beatrice Hetty Stone who had died on August 16 1933 at the age of 69. The medallion was minted in England by John Pinches, Medallist, London, and came in a fitted clamshell presentation case. The artist's name was engraved on the medal, and the maker applied four hallmarks. The prize was first awarded during the Second Annual B.C. Artists exhibition.

The rules governing the award of the medal were as follows:

"To be awarded during the Annual Exhibition of B.C. Artists of pictures painted during the previous 12 months.

To the exhibitor whose picture, in colours, is judged as being of the highest standard of art exhibited.

Except that this medal will be awarded only once in five years to the same artist.

Open to those having resided and still reside within the Province for two consecutive years.

Judges will be appointed annually by the Council of the Art Gallery Association."

These rules were approved by the Gallery's Exhibition Committee on January 3, 1933. Despite the apparent simplicity of the rules, there was a bit of an uproar when the first year's prize was awarded to a watercolour painting. Stone had apparently only intended for oil paintings to win, and protested the award. The rules were amended slightly to make only oil paintings eligible for the prize.

In 1940 the W.H. Malkin Silver Medal was created to add a prize for watercolours, but it was apparently only awarded twice, in 1940 and 1945 (listed with "WHM").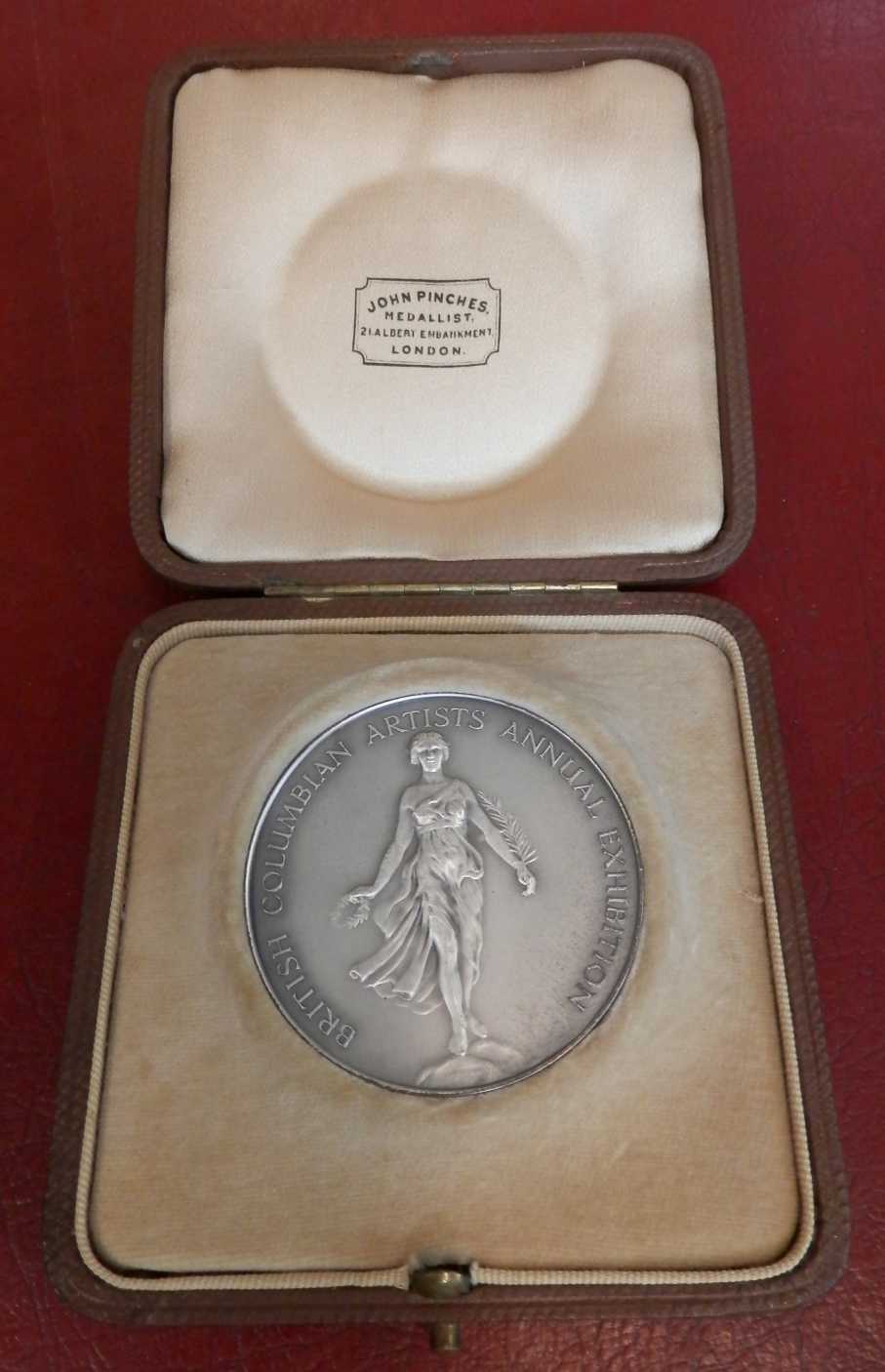 Vera Weatherbie's Beatrice Stone medal, courtesy Vancouver Art Gallery Library.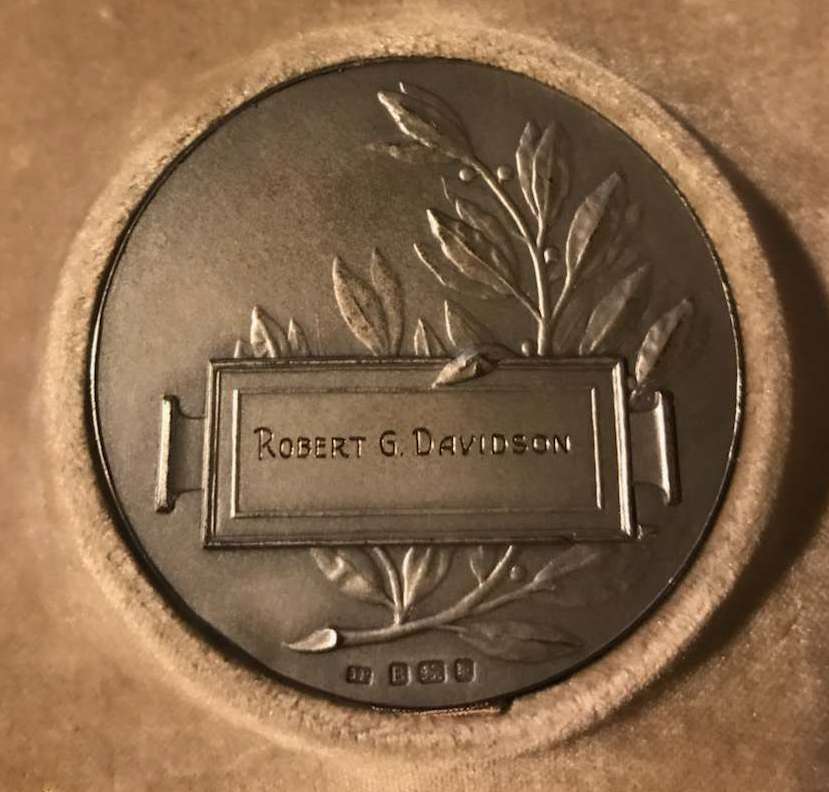 Robert G. Davidson's Beatrice Stone medal, photo courtesy family collection 2022
Winners of the Beatrice Stone Medal included the following:
Clippings
"Beatrice Stone medal awarded annually by the Vancouver Art Gallery for a painting in oil of a high order of merit is this year awarded to Lieut. Marcel Godfrey for his painting, "Signor Rossi," it was announced by the Art Gallery Council today. (continues)"
From "Major Art Award to CASF Officer At B.C. Artists' Annual Exhibit"
Vancouver Sun October 7 1940
---
HOME