SIM PUBLISHING
Home Publications Artwork News Links About
---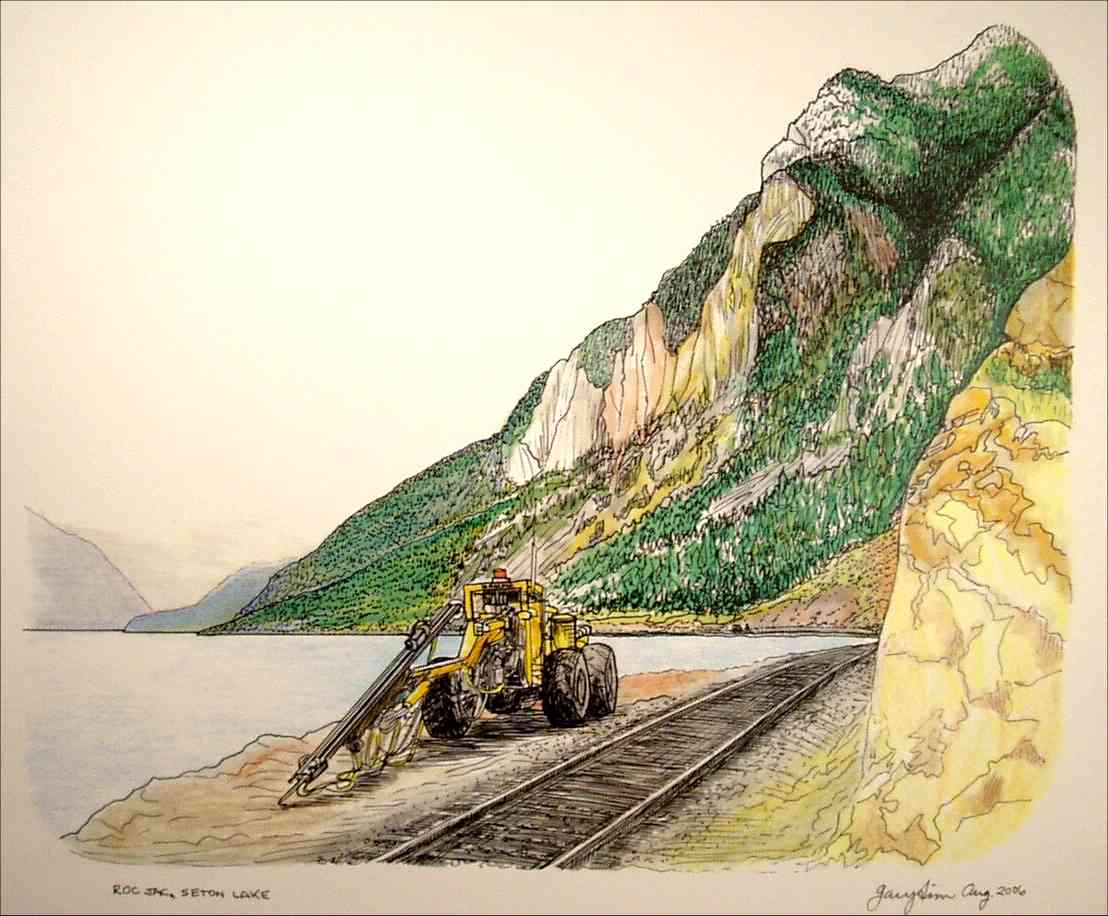 ROC JAC
Original pen & ink drawing issued August 2006
( low resolution image illustrated )
This is a drawing done for use in my autobiographical work-in-progress, working title Railway Tales, which are stories of the nine years that I spent working in the BC RAIL Rock Gangs. This drawing shows our large drill rig, a combination of rock drill mounted on a logging skidder chassis. The Roc Jac, as it was known, is sitting beside the BC RAIL mainline along Seton Lake, clearing a train.

It is drawn with Pilot DR pigment ink pens and india ink brush pen on translucent vellum. The drawing is in a 12" x 16" OPUS black metal exhibition frame.

Please refer to Artwork Price List for current price.
---
Home
Copyright 2011