SIM PUBLISHING
Home Publications Artwork News Links About
---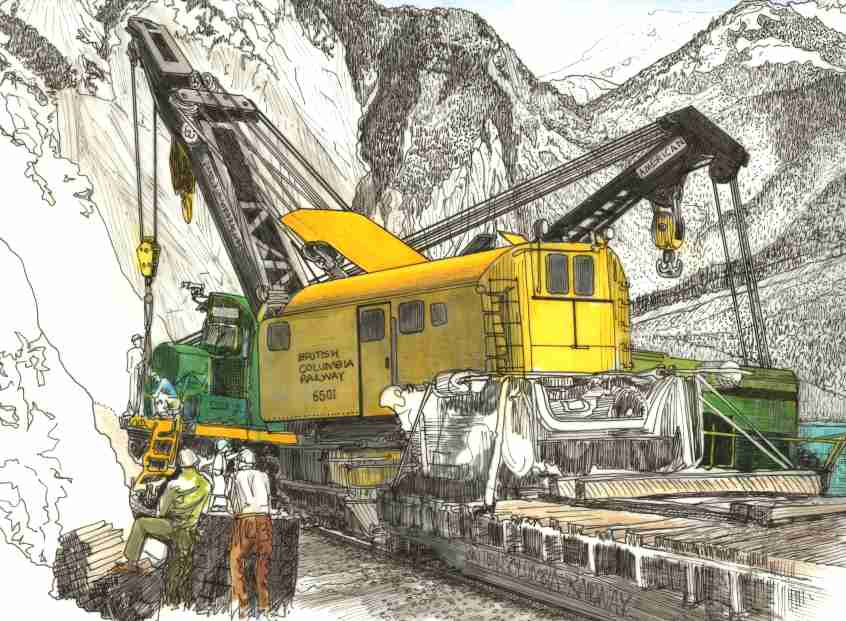 LIFTING 808
Original pen & ink drawing issued August 2006
Image size 8" high by 12" wide (200 mm by 300 mm)
(Cropped low resolution image illustrated)
This is a scene from my years of working on the B.C. Rail Rock Gangs. Engine 808 has just been pulled out of Seton Lake, where it sank after derailing on a rock slide. Two wrecking cranes are being rigged to pick it up and put it on trucks so that it can be towed south to the Squamish yards for repair.

It is drawn with Pilot DR pigment ink pens and india ink brush pen on translucent vellum. The drawing is in a 12" x 16" OPUS black metal exhibition frame.

Please refer to Artwork Price List for current price.
---
Home
Copyright 2007 - 2011