Art & Artists in Exhibition: Vancouver 1890 - 1950
Harry Tauber
dates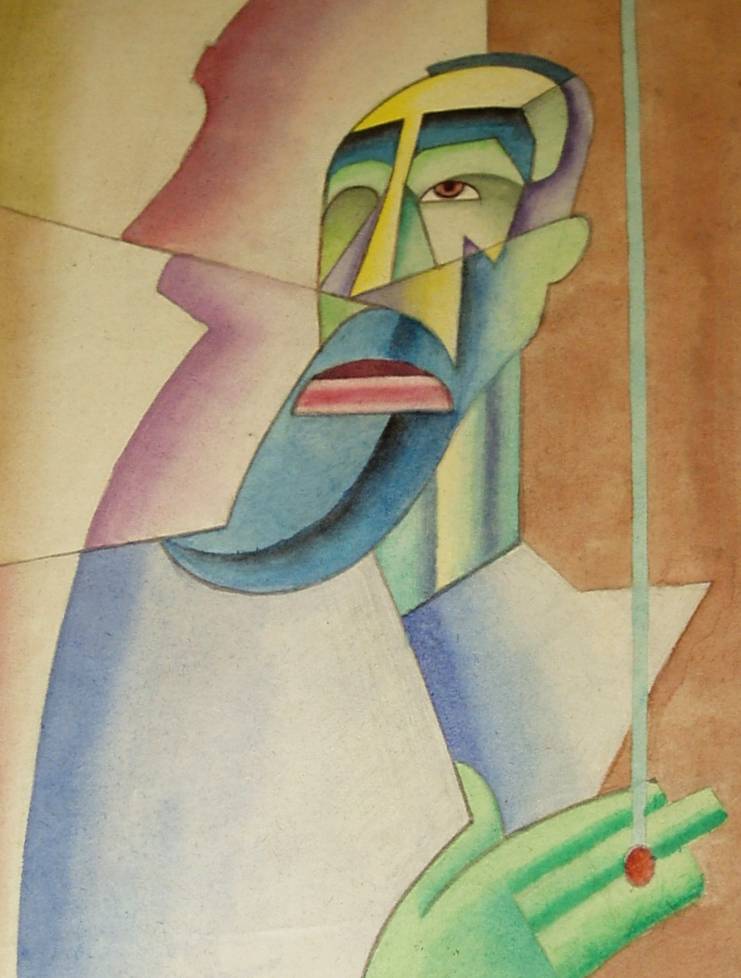 Portrait of Tauber by Alec Dalgleish

Harry Tauber was a Viennese architect and artist. He arrived in Vancouver in the early 1930s, and established himself as a notably flamboyant artist, teacher, and lecturer. He was one of the three founding directors of the B.C.College of Arts in Vancouver when it opened. Afterwards, he traveled to Nootka with Jock Macdonald, Macdonald's wife Barbara, and Leslie Planta. At Nootka the group tried to make a living while Jock painted, refer to letter in references.
EXHIBITIONS
SOLO EXHIBITIONS
GROUP EXHIBITIONS

References
Letter from Mrs. J.W.G. (Jock) Macdonald.
Courtesy Vancouver Art Gallery Library & Archives

VANCOUVER: ART AND ARTISTS 1931 - 1983; various authors
1983, ISBN 0-920095-00-3, 440 pages; Vancouver Art Gallery
List of works; artists' biographies; credits; no index (see partial index)
Poster for Tauber's Puppet Players illustrated with players names listed, page 57.
Clippings