Alexander (Alec) Hardie Dalgleish
August 1 1907 - June 26 1934
Alpine Club of Canada (Member)
B.C. College of Art Ltd. (student, photographer)

Alec Dalgleish was born in Dalkeith, Scotland. He visited Canada in 1913 with his parents, and then moved to Calgary, Alberta with them in 1917. He moved to Vancouver with his family in November 1925. Dalgleish soon afterwards became a noted young mountaineer in B.C., with a large number of climbs (77) and first ascents (17) in B.C.'s coast range of mountains. He also worked for the B.C. Telephone Company, joining the engineering department in 1926, and worked for a while in the Chilliwack Central Office.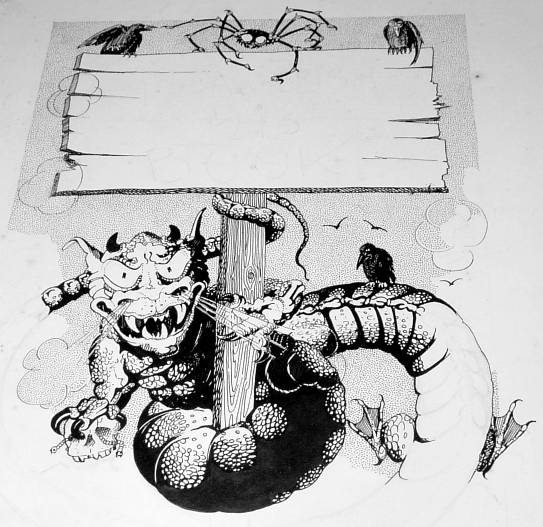 In 1928 he made his first visit to the Garibaldi area, climbing Mt. Garibaldi and Mt. Mamquam while he was there.

Photography was a major interest of his, and it was noted that he had taken at least 1,300 photographs of his climbing expeditions. A number of them were later published in the book In The Western Mountains (see references).
On January 4, 1932 Dalgleish gave a lecture for the Vancouver Institute at UBC titled "Prospector's Valley Camp."

He studied at the B.C. College of Art Ltd. under Varley and Macdonald from 1932-34. In August 1933 he traveled with Jack Shadbolt and Jim Pollock by car through the United States to see the Chicago World's Fair. Dalgleish went to Toronto before returning to Vancouver for the 1933-34 school year at the College of Art, which he completed with honors. At the end of the 1934 school year he joined Paul Goranson and James Dickie in a commercial art studio. He also photographed student work for the College of Art's illustrated 1934-35 prospectus.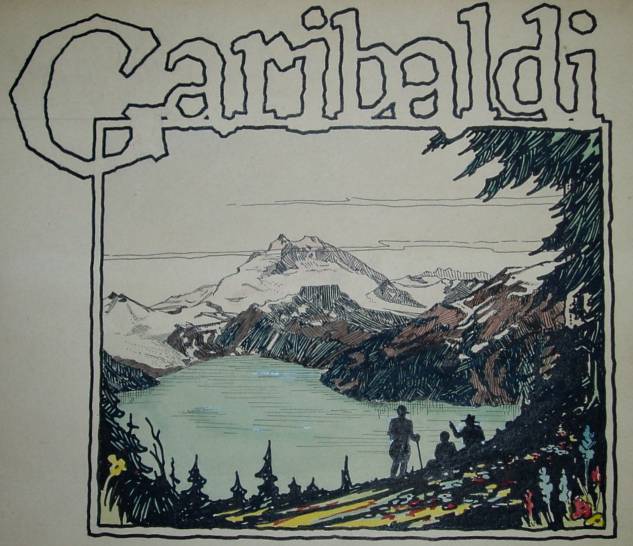 In the summer of 1934 Dalgleish attempted a climb of Mount Waddington, B.C.'s highest mountain peak. He died during the attempt, and was buried on the mountain where he fell. A memorial cairn was built for him at Icefall Point. He died at age 27, place of death officially listed as Knight Inlet.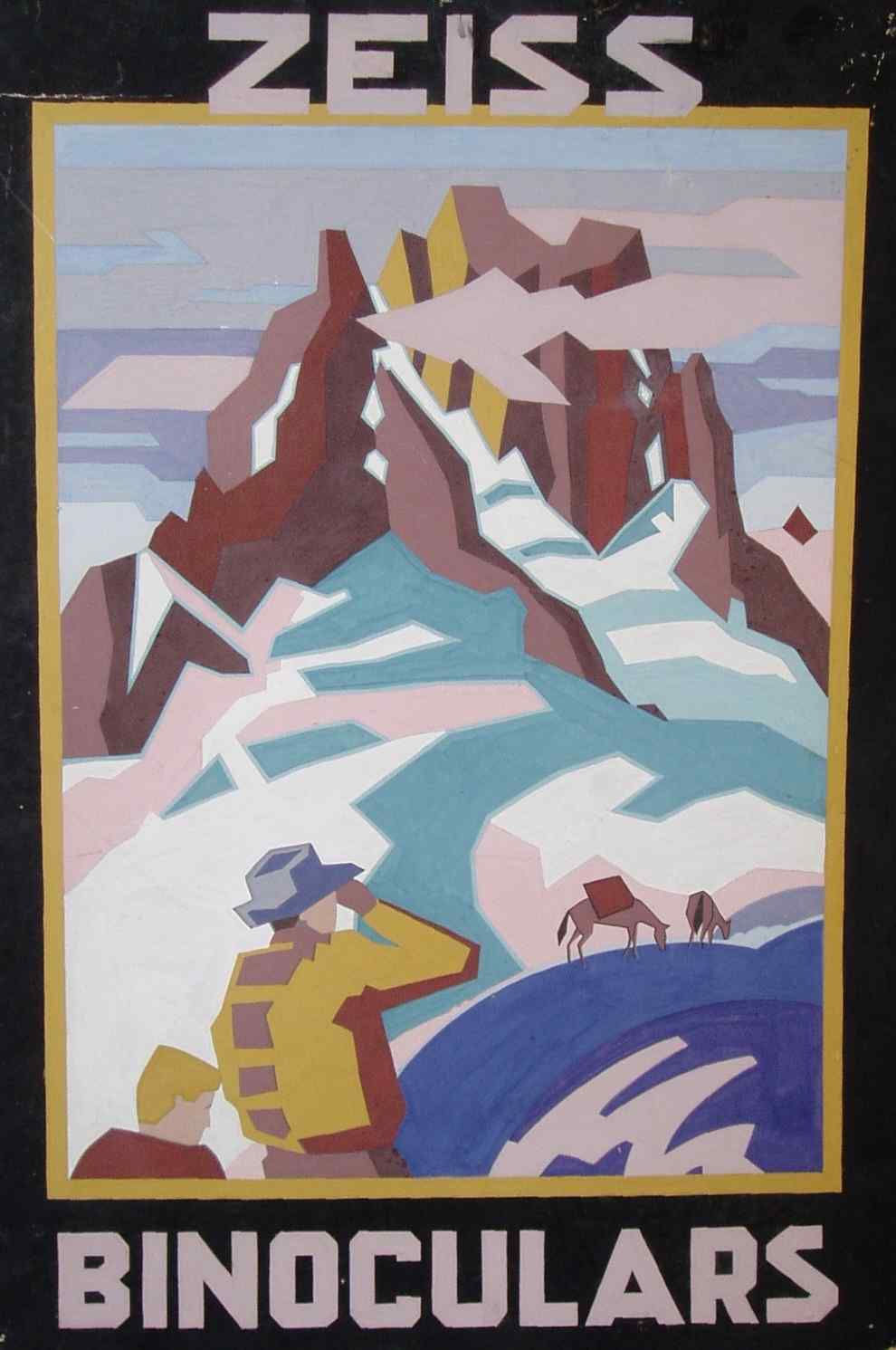 J.W.G. Macdonald, his teacher and friend, wrote a tribute to Dalgleish that was published in the Vancouver Province.
Images shown are all courtesy of Judith Copithorne, visual poet, who is Dalgleish's niece. The family has a large collection of original art, photographs, and ephemera from Dalgleish which remains a permanent record of this excellent artist and photographer. It is unfortunate that his work is not more widely known.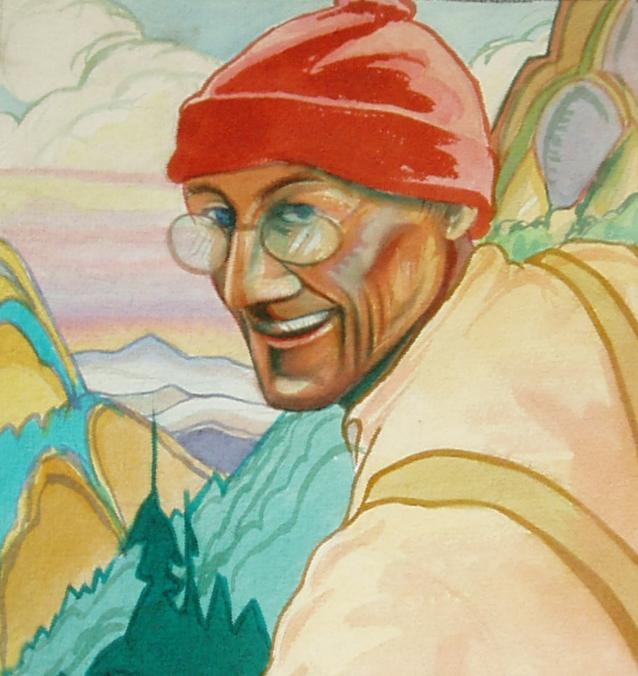 Although Macdonald suggested in his tribute to Dalgleish that one of the peaks of Mt. Waddington be renamed in the climber's honour, it was Julian Peak that ended up being renamed Mt. Dalgleish.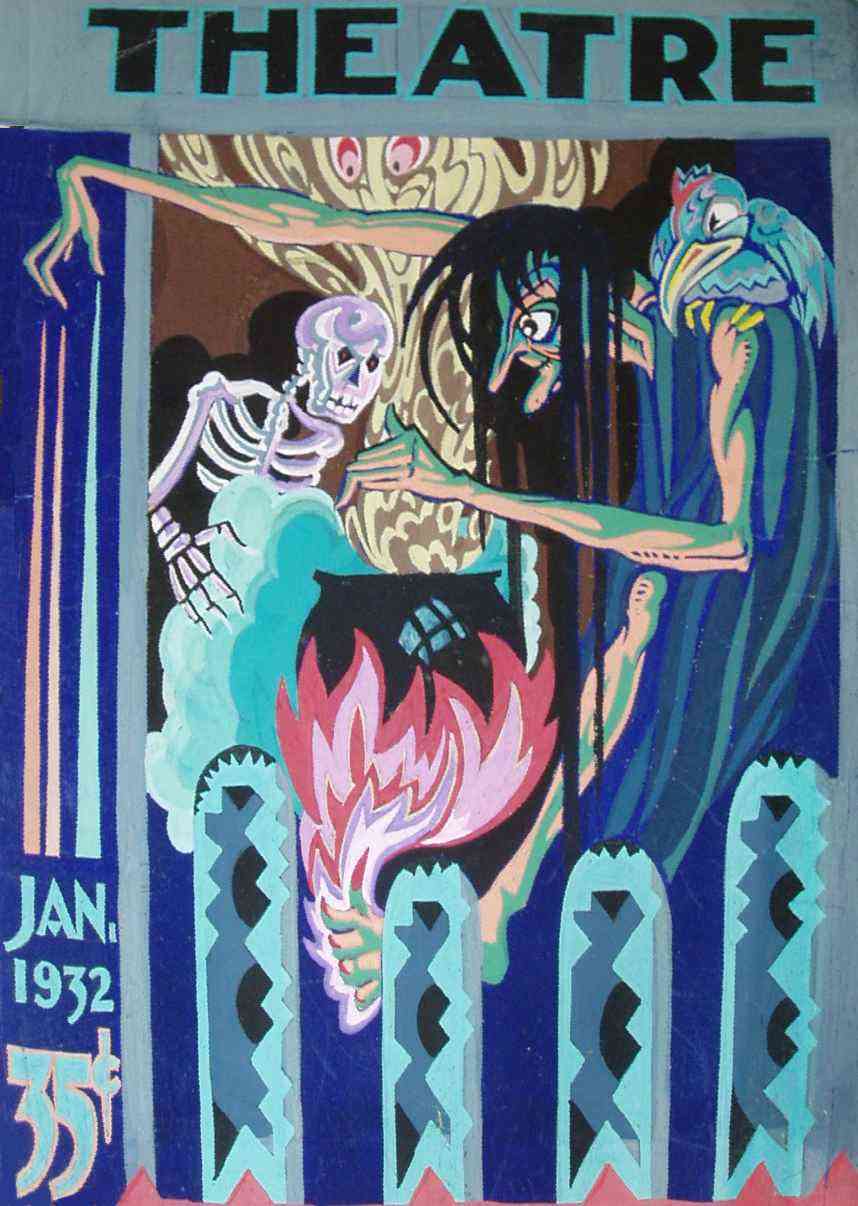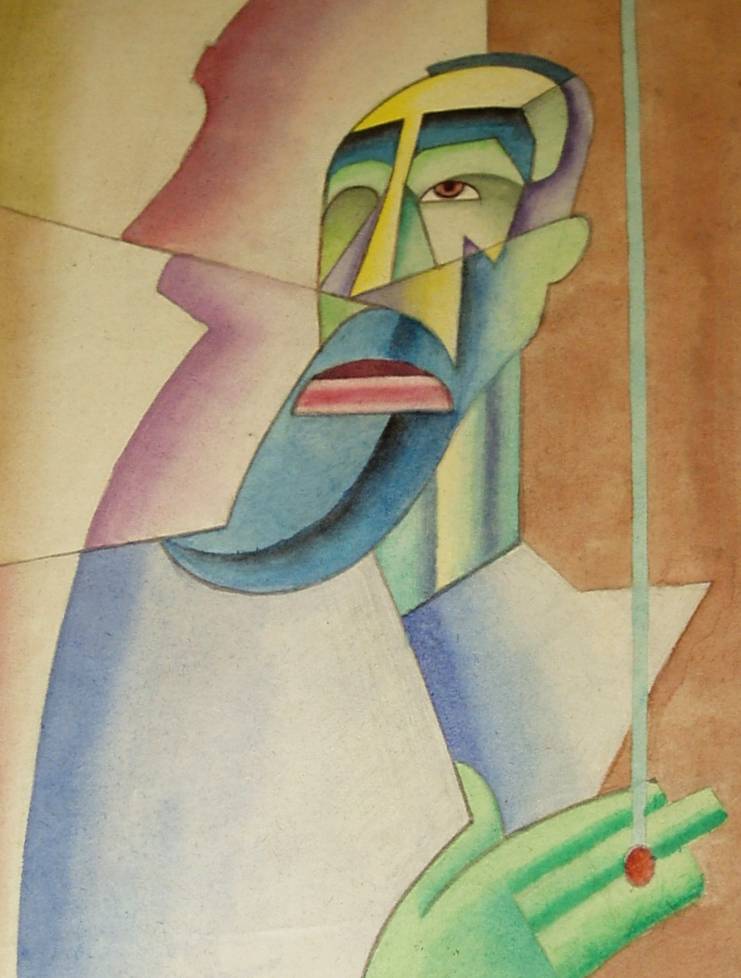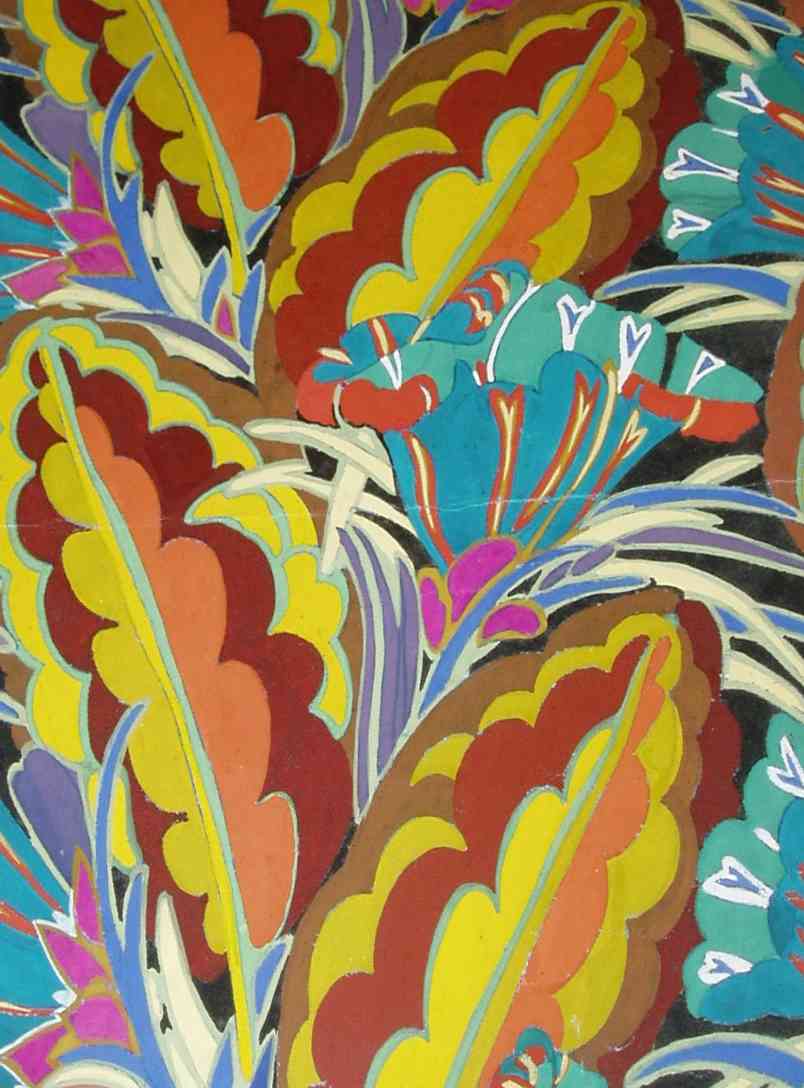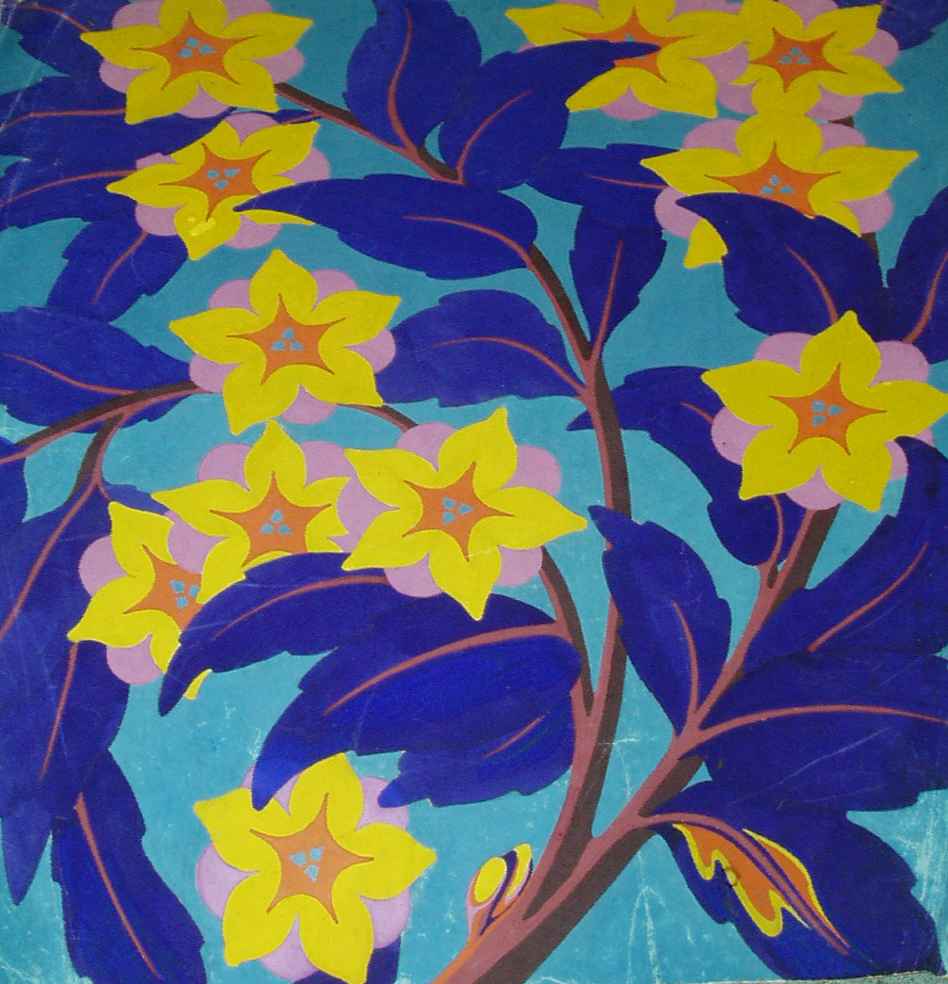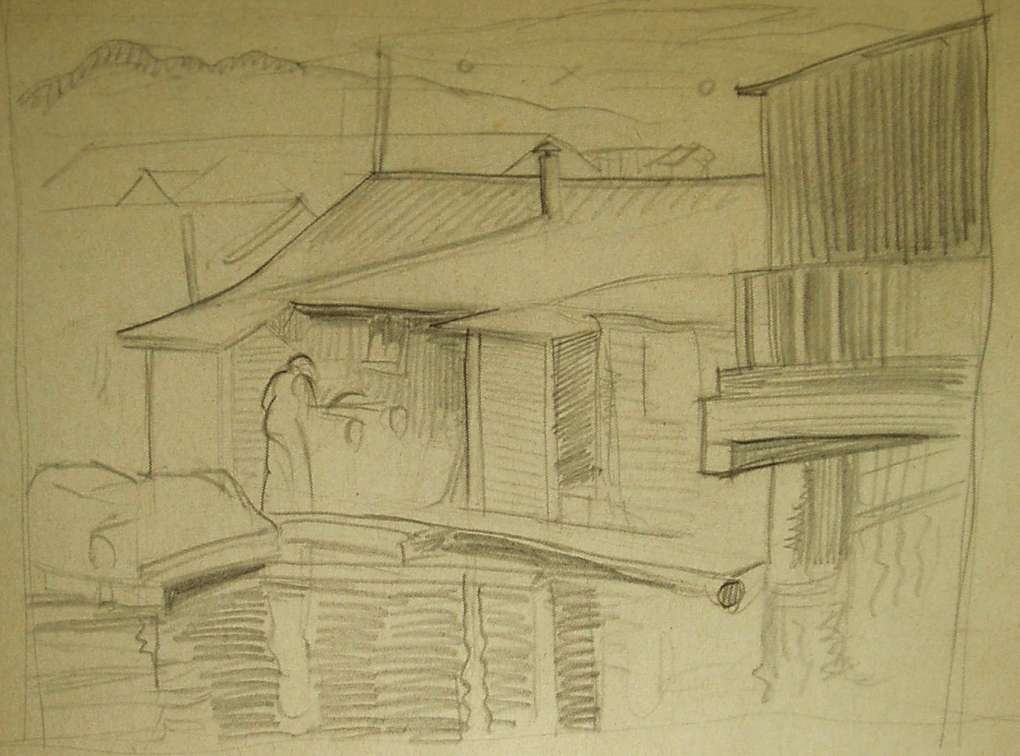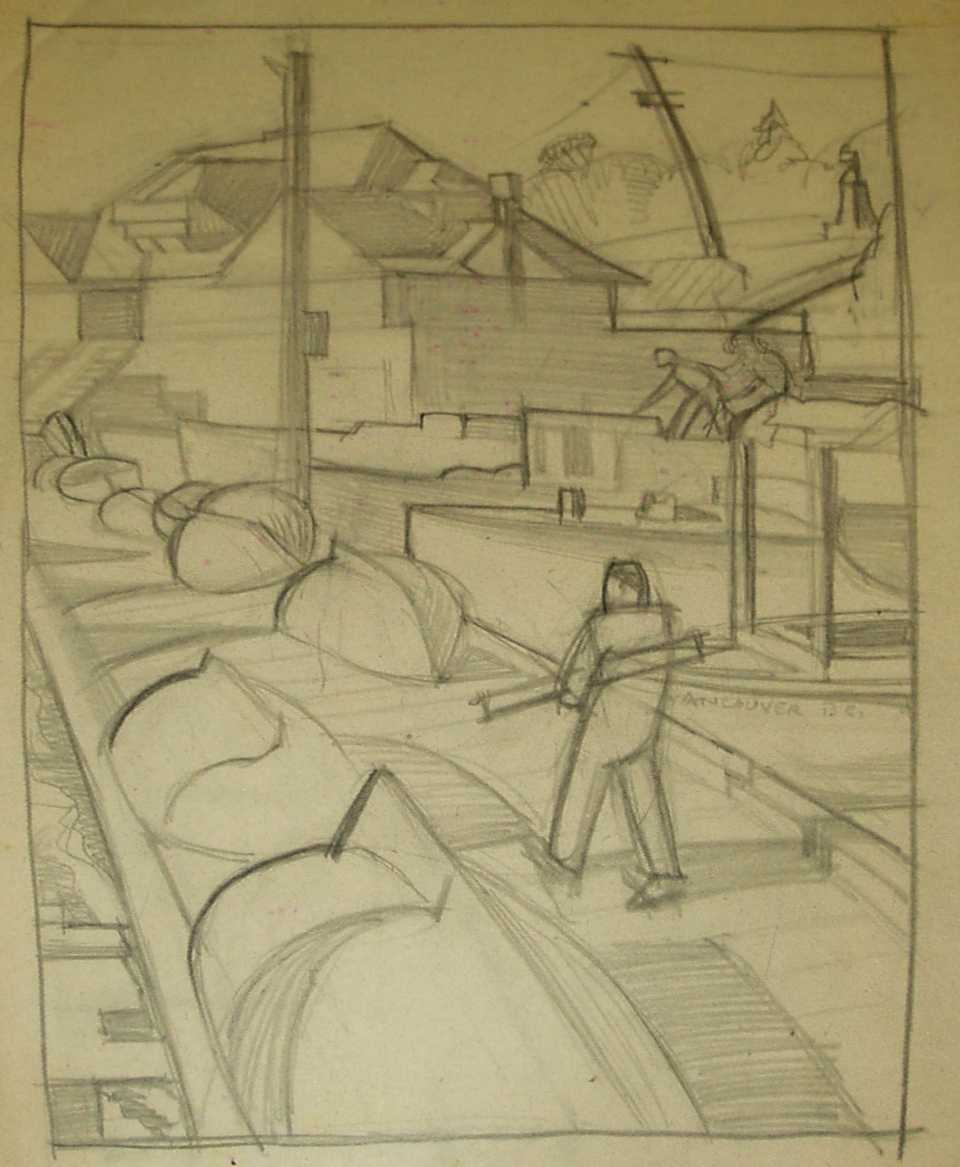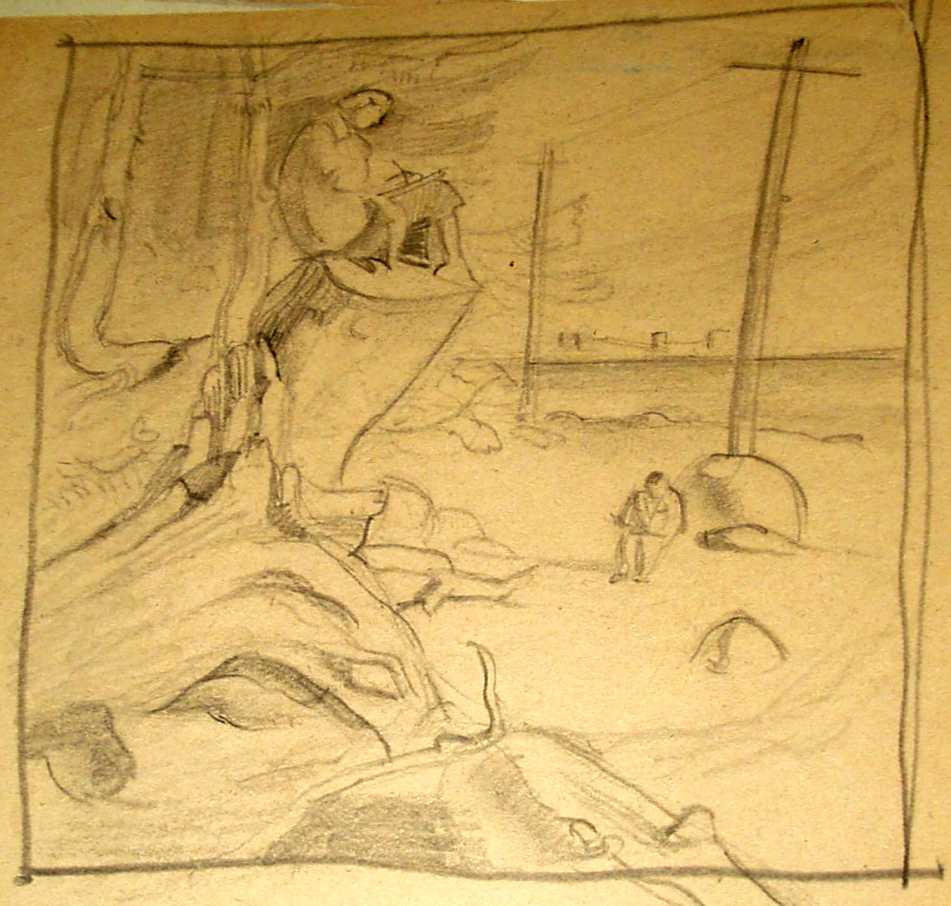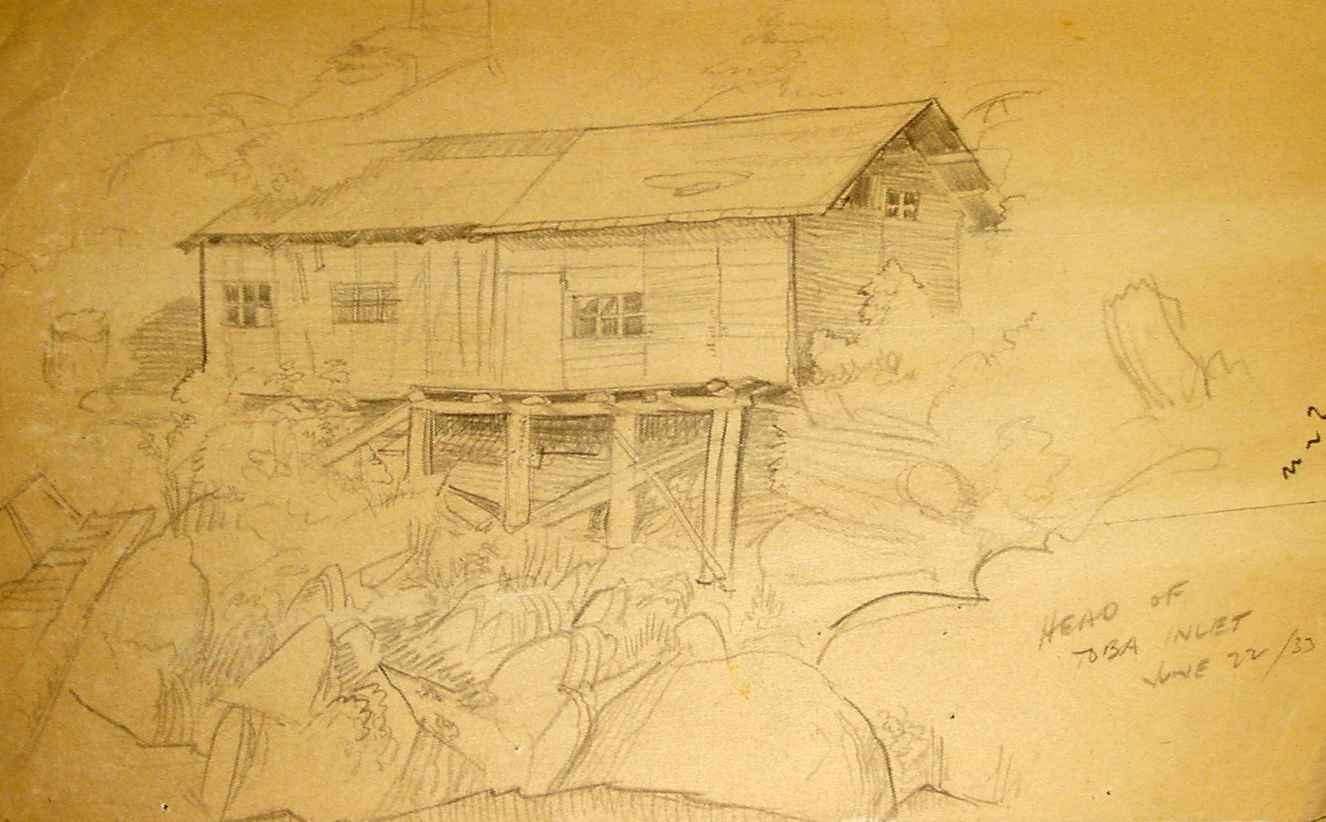 Editor's note: there are some interesting parallels between Dalgleish and the Editor. I worked for the telephone company for four years, including a stint in the Chilliwack Central Office where Dalgleish had worked many years before. I was also a climber, and successfully climbed Mt. Waddington - where Dalgleish died - with a Capilano College expedition in 1976. Dalgleish loved to draw in pen and ink, and I have the same affliction.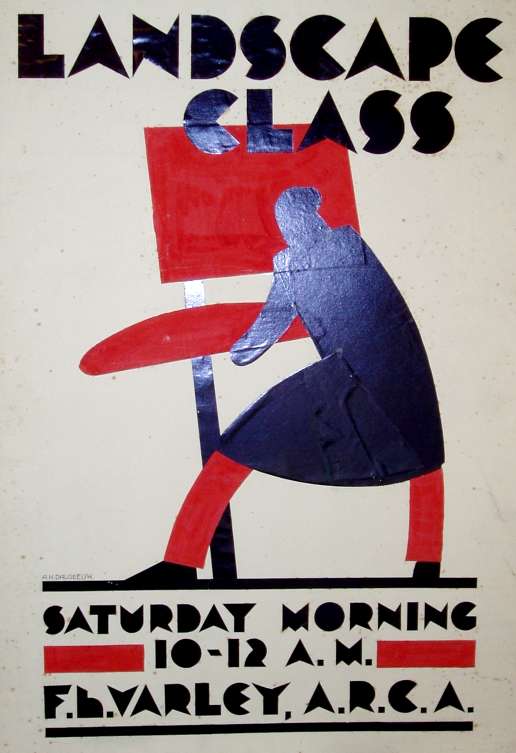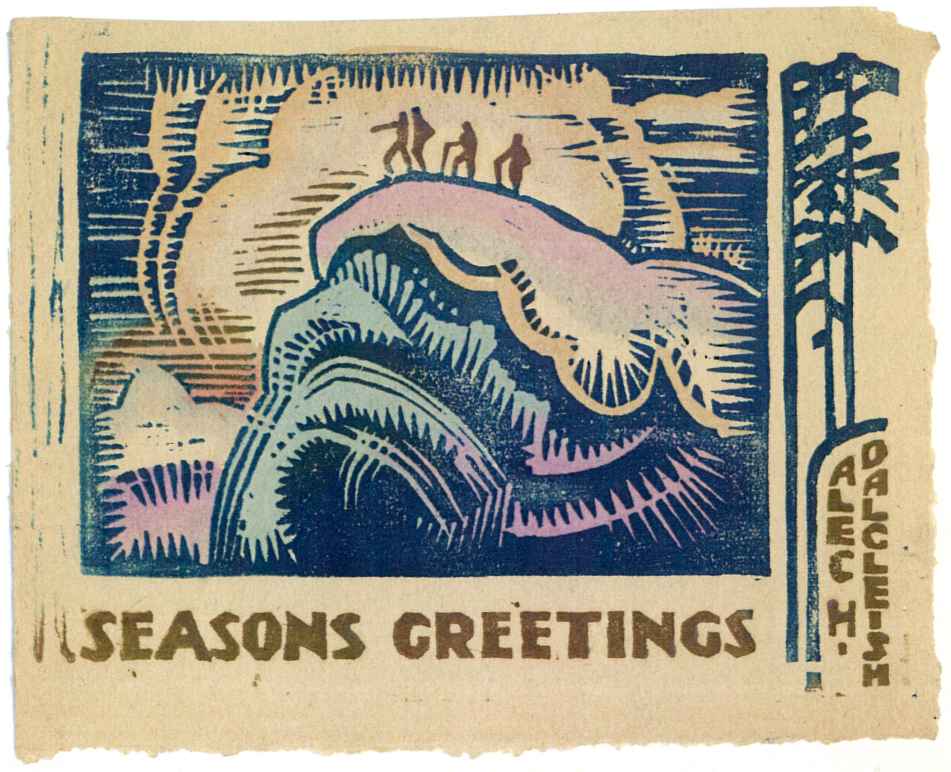 Exhibitions
SOLO EXHIBITIONS
GROUP EXHIBITIONS

References
Extensive family collection of Dalgleish artworks and ephemera, courtesy Judith Copithorne.

1934 Biography by Amy Dalgleish (sister), unpublished.

1934 B.C. College of Arts Ltd. Prospectus (photography by Dalgleish).

Canadian Alpine Journal, Volume XXII, page 46 (Waddington climb), page 197 (biography).

IN THE WESTERN MOUNTAINS - Early Mountaineering in British Columbia
1980; 74 pages illustrated in black and white; no ISBN
Compiled and editied by Susan Leslie; Sound Heritage Vol VIII, No. 4
Published by the Aural History Program, Provincial Archives of B.C.
Includes account of Waddington climb and death of Alec Dalgleish
Numerous photographs by Dalgleish reproduced in the publication.

Vancouver Institute Lectures: Speakers and Lecture Topics 1916 - present
University of British Columbia Library web site.
Clippings
"Paul Gorenson (sic), Orville Fisher, James Dickie and Alec Dalgleish are the lucky students who have sold their work."
From "In The Domain of Art" by Reta W. Myers Vancouver Province, February 10 1934

"With the recent tragic death of Alec Dalgleish, British Columbia has lost one of its most promising artists. ... "
From "(tribute to Alec Dalgleish)" by J.W.G. Macdonald Vancouver Province, July 7 1934




HOME