Ione Margaret Macdonald
July 4 1913 - October 30 2003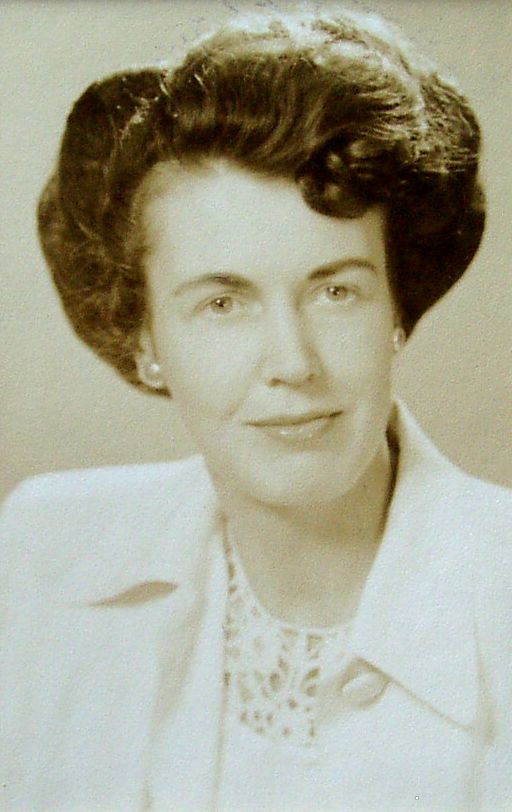 Photo Woodward's Studios, n.d., courtesy Mrs. Violet Kinnear


Ione Macdonald was born in Seattle, Washington in 1913. Her father worked on sailing ships around the world, and married her mother in Australia. Ione attended the Vancouver School of Decorative and Applied Arts, starting in the 1927 - 1928 school year, at the age of fourteen. Despite this, she won scholarships in every year of her attendance at the school until she graduated and received her diploma in 1931.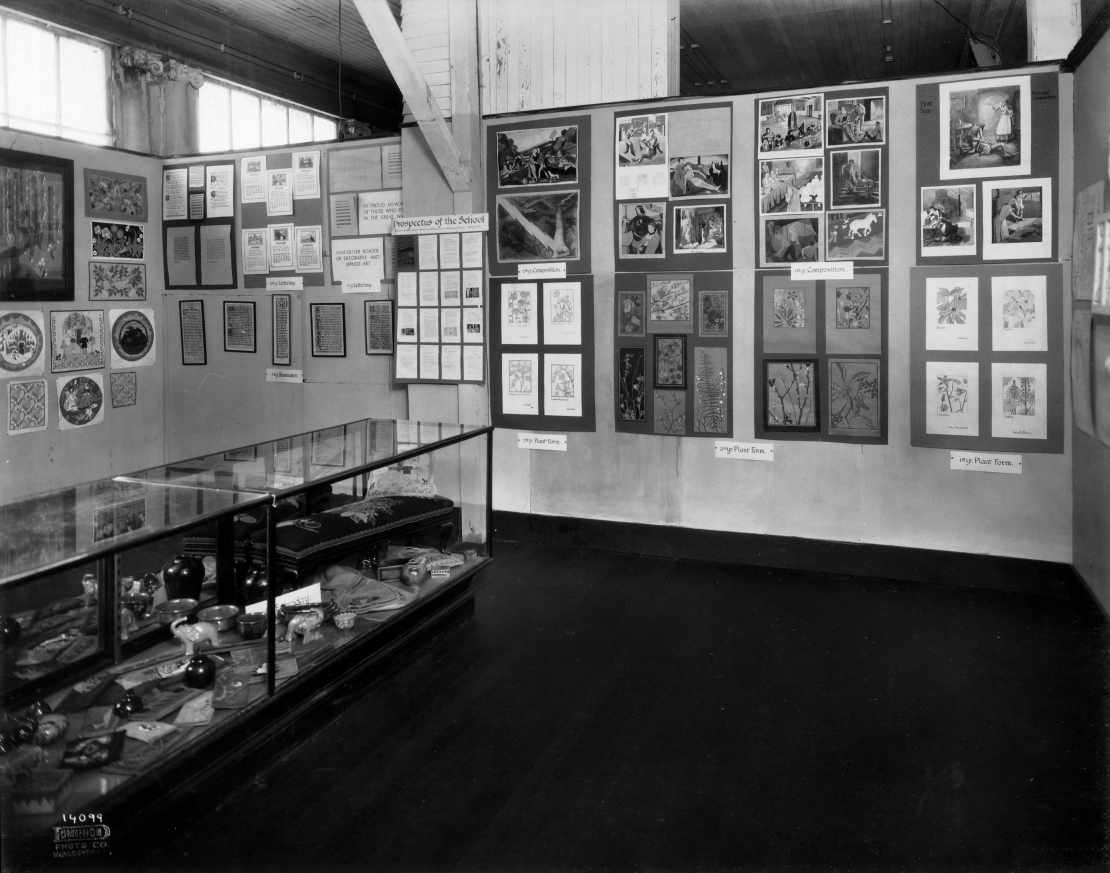 1928 art school display at P.N.E.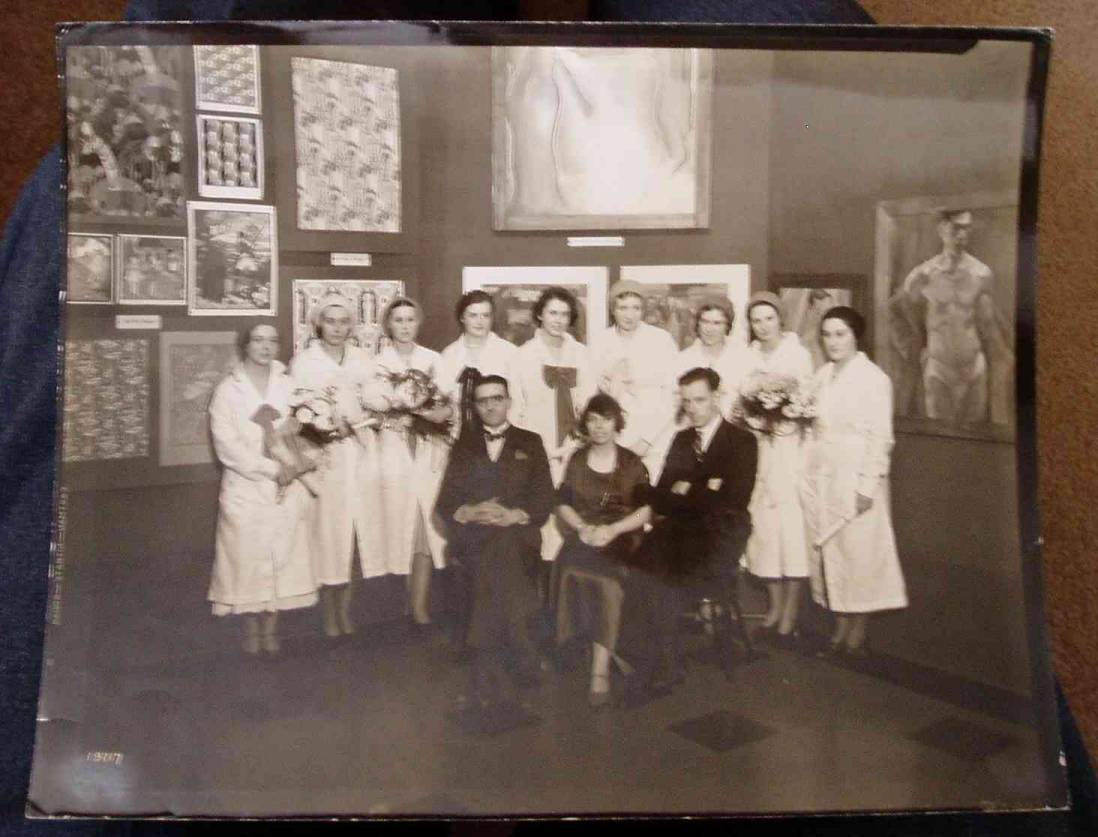 1931 Graduating Class

She won the Vancouver Exhibition Association Scholarship of $30.00 in her first year at the school in 1927-28. She was living in West Vancouver at the time, at Eleventh Avenue and Duchess Street.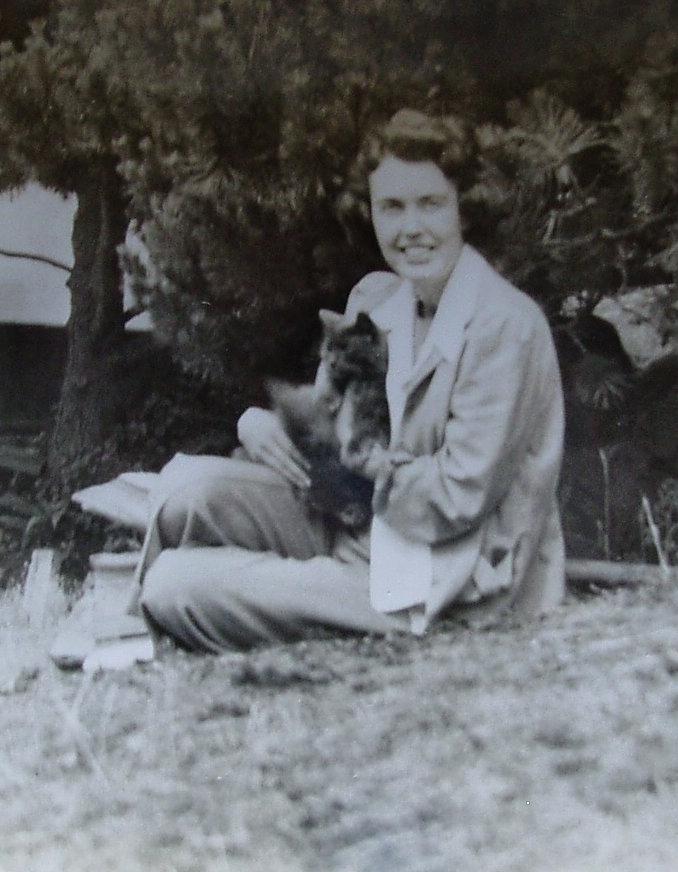 Courtesy Mrs. Violet Kinnear

In her second year at the art school she won the B.C. Society of Fine Arts Scholarship of $25.00, open to Second Year General Courses.

In her third year at the art school she won the Architectural Institute of B.C. Scholarship of $50.00, "open to Third Year Design and Decorative Arts Students".

Her third year artwork was illustrated in the 1930 art school Prospectus, including a map titled "Summer in Stanley Park" and an octagonal box illustrated to the right of the map on the same page. One of her posters titled "Safety First, Go Straight" was also illustrated. Her personal copy of this Prospectus has the notation in pencil beside it: "My poster - when I thought jail meant stripes and hard work."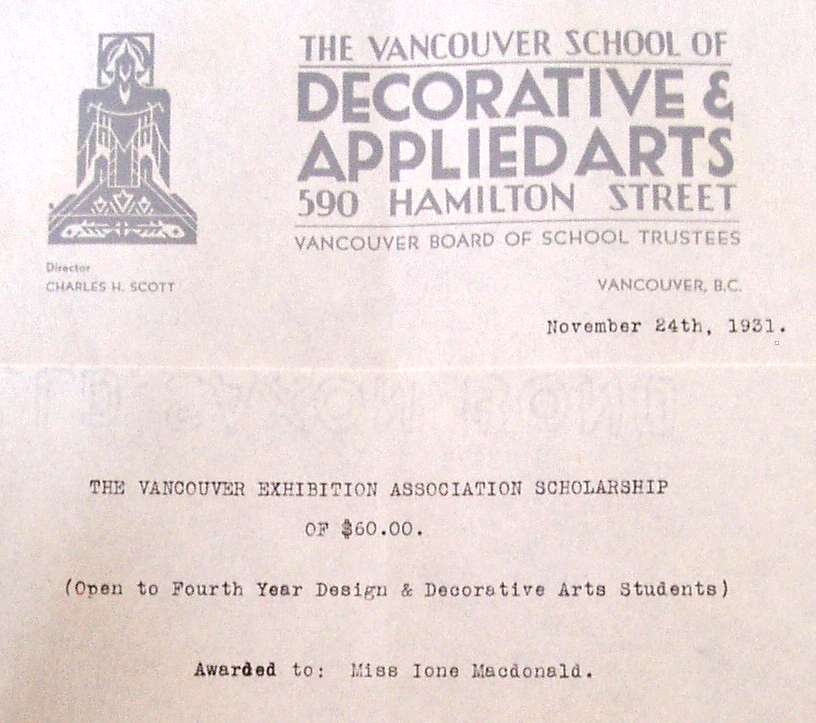 Letter of Award, courtesy Mrs. Violet Kinnear

In her fourth year she won the Vancouver Exhibition Association Scholarship of $60.00 open to "Fourth Year Design and Decorative Arts Students" (see letter of award above). She received her diploma in Design and Decorative Arts.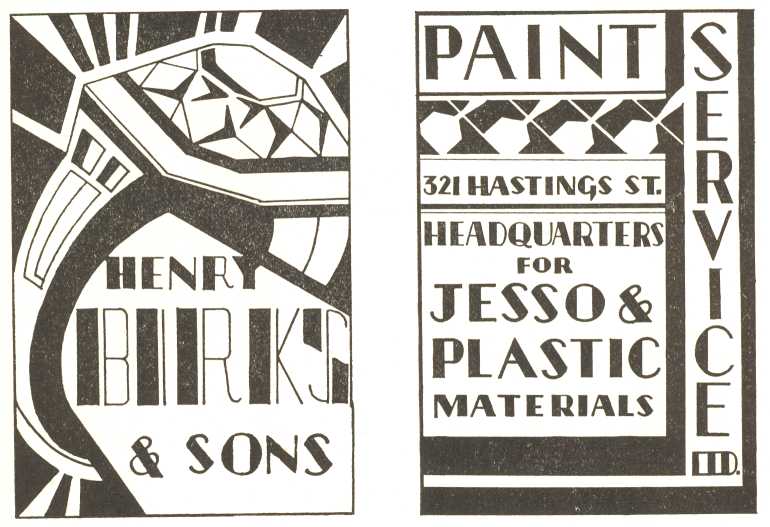 Her artwork was published in the December 1930 issue of The Paint Box, including two pen and ink advertisements on page 2 illustrated above, a linocut print shown below illustrating Eula Walker's article on badminton on page 18, and a linocut print on page 50 illustrating an article on "The Flying Omlet" which was the name for Rosalie (Rolie) Moore's Studebaker convertible.

In 1932 Macdonald designed the front cover illustration for the programme of the Third Annual Convention of the Canadian Federation of Business and Professional Women's Clubs. The convention took place July 1932 at the Empress Hotel in Victoria, and at the Hotel Vancouver in Vancouver.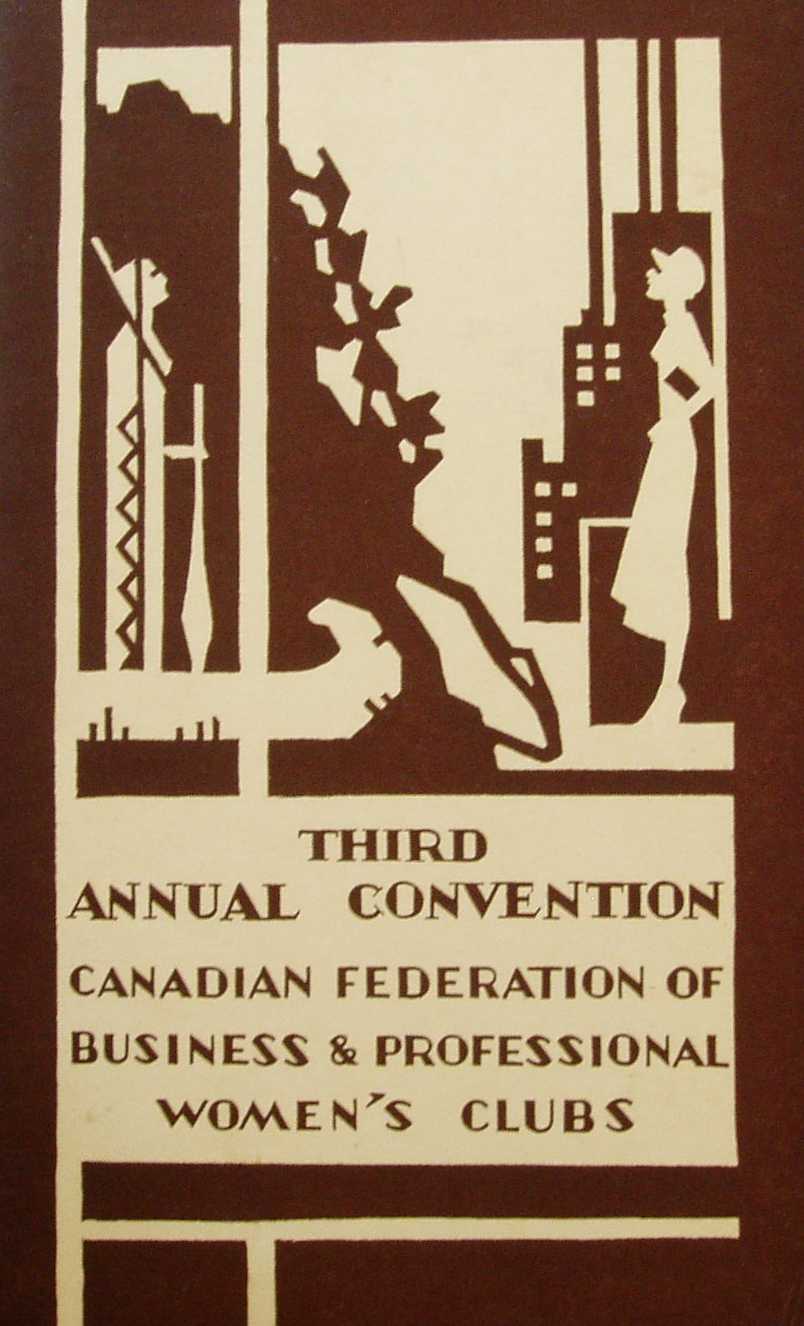 The programme noted that she had a studio at 1087 Bute Street, in the west end of Vancouver. This was a large house known as Parakontas, that was occupied by a number of significant artists including Fred Varley, Jock MacDonald, Maud Sherman and Vera Weatherbie.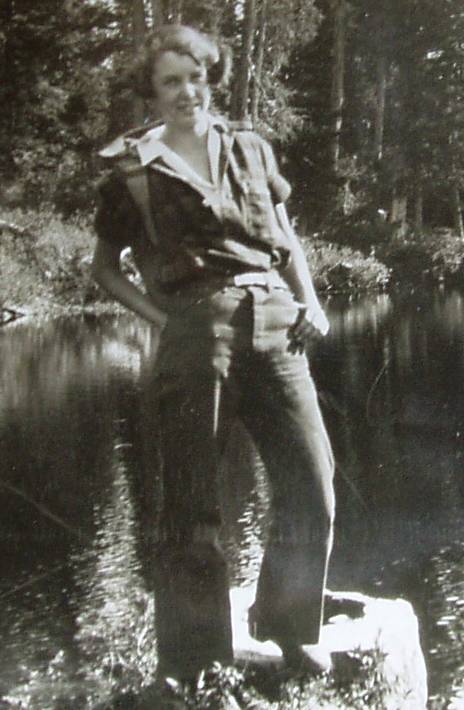 "Hollyburn, 1st lake, 1932", courtesy Mrs. Violet Kinnear

Macdonald was a long-time friend of Maisie Robertson who was her fellow student at the art school, and over a period of years collected a large number of original greeting cards from Maisie. Ione was also a friend of Maud Sherman, another art school student, and for many years owned one of Sherman's watercolours. Macdonald was also a good friend of Rosalie (Rolie) Moore, another graduate who was later renowned as an airplane pilot.

After graduation she worked in commercial art, designing and making lampshades until the fumes from their production made her sick. This may have been at the Parakontas studios. During World War Two she worked for a tobacco company "designing windows." She married Jack in 1948, and had one daughter Vicki who died at the age of 33. Ione died in North Vancouver in 2003 at the Lynn Valley Care Center.



Exhibitions
SOLO EXHIBITIONS
GROUP EXHIBITIONS

References
THIRD ANNUAL CONVENTION OF THE CANADIAN FEDERATION OF BUSINESS
AND PROFESSIONAL WOMEN'S CLUB - PROGRAMME
July 1932; front cover illustration Ione MacDonald

VSDAA / VSA - List of Students and Graduates 1925 - 1950

Interview with Mrs. Violet Kinnear, 124 West St. James Road, North Vancouver BC V7N 2P2
By Gary Sim and Michael Clark (Emily Carr University Archivist), April 11 2010.
Mrs. Kinnear's father was Ione Macdonald's brother.
Clippings
HOME