SIM PUBLISHING
Home Publications Artwork News Links About
---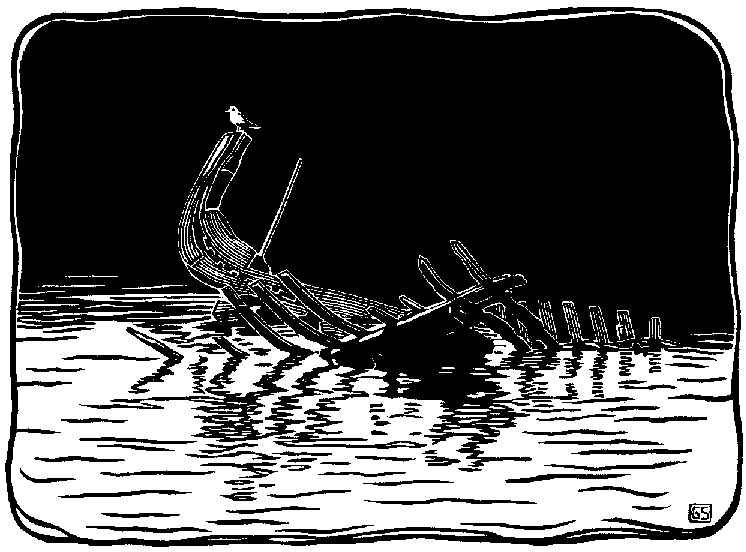 WRECK
Original Limited Edition Block Print issued August 2007
Image size 9" high by 12" wide (225 mm by 300 mm)
(Low resolution image illustrated)
This is a view of an old shipwreck up the coast. The wood keel and ribs are almost all that remain, other than the iron post that used to control the ship's rudder.

The edition consists of 30 prints on white BFK Rives 185 gsm paper, hand printed by the artist with Daniel Smith black block printing ink, using an antique hand press. All prints are editioned, titled, signed and dated by the artist in pencil, with artist's monogram in the plate lower right.

Please refer to Artwork Price List for current price.
---
Home
Copyright 2010 - 2020