SIM PUBLISHING
Home Publications Artwork News Links About
---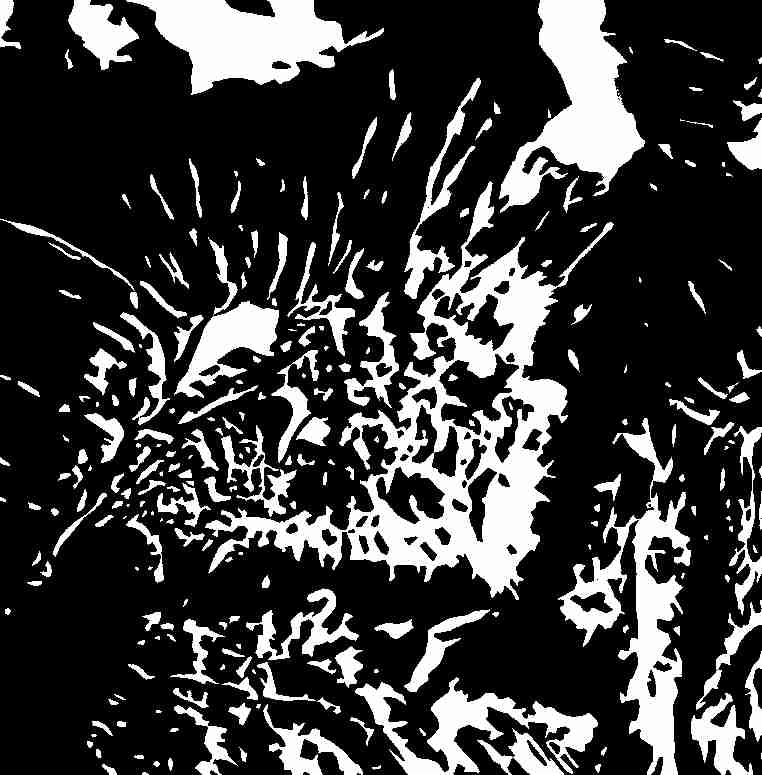 COAST RANGE 1
Original Limited Edition Block Print issued August 2007
Image size 8.75" high by 8.75" wide (210 mm by 210 mm)
(Low resolution image illustrated)
I used an old aerial photograph of the Coast Mountains as a template to cut out all the snow and ice on the mountains, which thus print as white. The result is an interesting abstract pattern that becomes almost three dimensional once the concept behind it is understood.

The edition consists of 30 prints on white BFK Rives 185 gsm paper, hand printed by the artist with Daniel Smith black block printing ink, using an antique hand press. All prints are editioned, titled, signed and dated by the artist in pencil.

Please refer to Artwork Price List for current price.
---
Home
Copyright 2007 - 2011