SIM PUBLISHING
Home Publications Artwork News Links About
---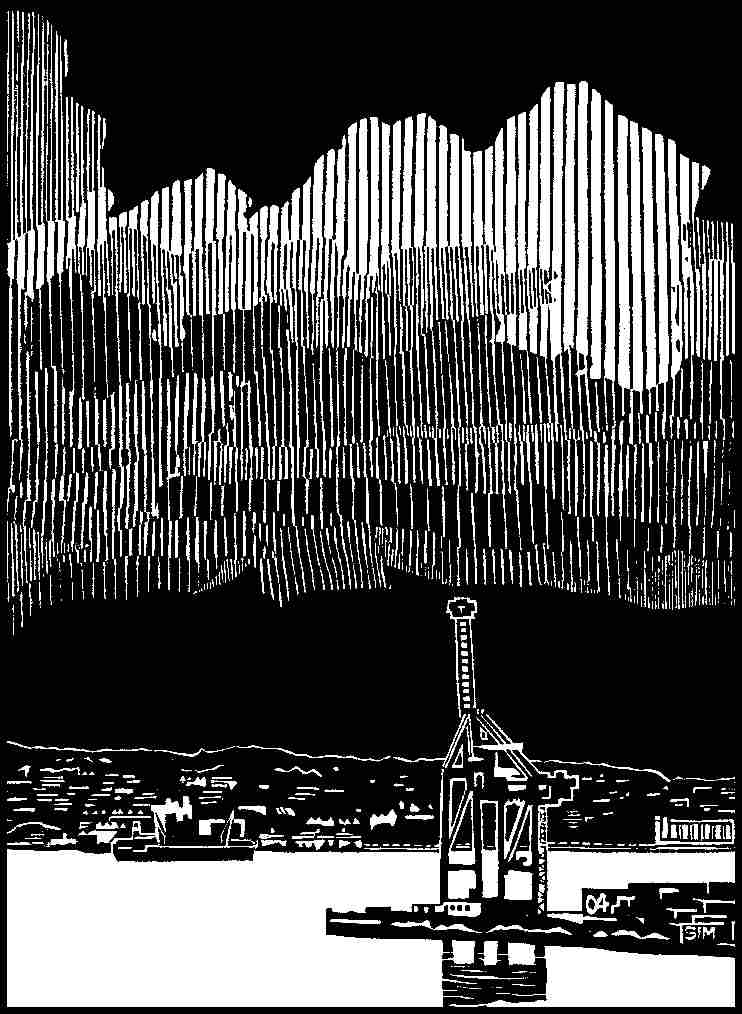 WAITING
Original Limited Edition Block Print issued October 2004
Image size 11.25" high by 8.6" wide (290 mm by 220 mm)
(Low resolution image illustrated)
The crane is waiting for a container ship, the freighter is waiting to load or unload, the fast ferries are waiting to be sold or scrapped, the grain train is waiting to unload or return to the prairies, and all are waiting for the clouds to rain after a dry summer.

The edition consists of 30 prints on BFK Rives 185 gsm white print paper, hand printed by the artist with Speedball water soluble black block printing ink, using an antique hand press. All prints are editioned, titled, signed and dated by the artist in pencil, with artist's monogram in the plate.

Please refer to Artwork Price List for current price.
---
Home
Copyright 2006 - 2020