SIM PUBLISHING
Home Publications Artwork News Links About
---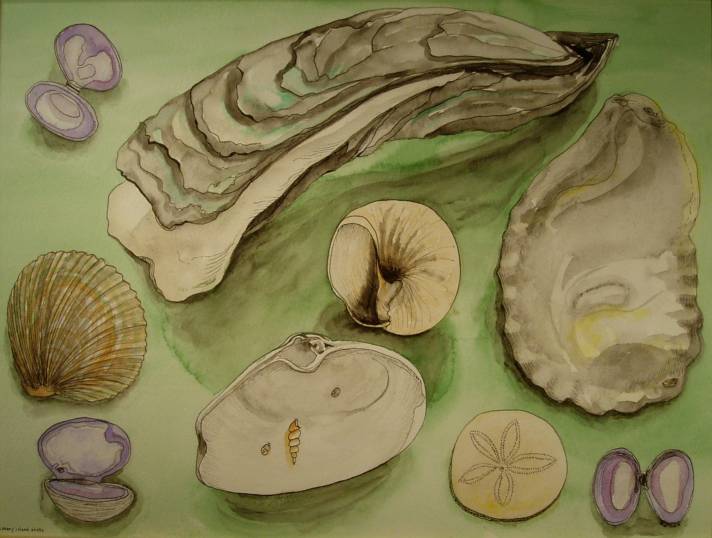 SAVARY ISLAND - Shells
Original pen & ink & watercolour drawing issued 2005
Image size 11" high by 14" wide (275 mm by 350 mm)
(Low resolution image illustrated)
This is a drawing and watercolour painting that I did while visiting Savary Island, British Columbia. I collected shells for a couple of days, these are the biggest shells of each species that I found. I arranged them on the green kitchen table, and drew them life-size. They include a huge oyster shell, a couple of clams and mussels, half a geoduck shell, a moonsnail, and a sand dollar.

It is drawn with a Pilot DR pigment ink pen and watercolour paint, on acid free heavy weight watercolour paper. The drawing is in an exhibition wood frame.

Please refer to Artwork Price List for current price.
---
Home
Copyright 2006 - 2011