SIM PUBLISHING
Home Publications Artwork News Links About
---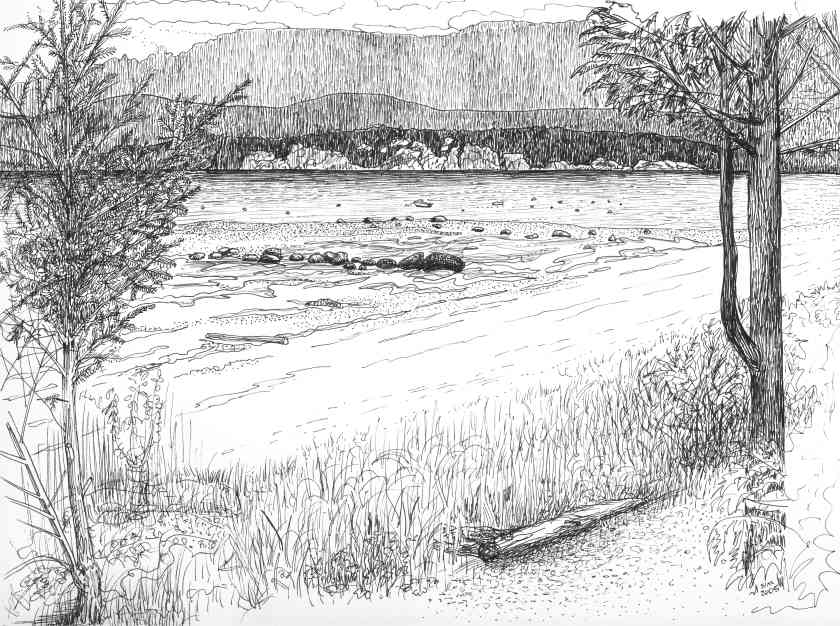 SAVARY ISLAND - Low Tide
Original pen & ink drawing issued November 2005
Image size 8.5" high by 11.0" wide (215 mm by 280 mm)
(Low resolution image illustrated)
This pen and ink drawing was started en pleine air on Savary Island. I was sitting on the deck of my friend's cabin, leisurely sketching the beach in front of me and Malaspina Peninsula beyond. I didn't quite finish the drawing that day, but completed it in a couple of sittings after I got home.

It is drawn with a Pilot DR pigment ink pen, on acid free sketch paper. The drawing is archivally matted with acid free 4-ply matteboard and liner, and framed in a 16" x 18" metal exhibition frame.

Please refer to Artwork Price List for current price.
---
Home
Copyright 2006 - 2011