SIM PUBLISHING
Home Publications Artwork News Links About
---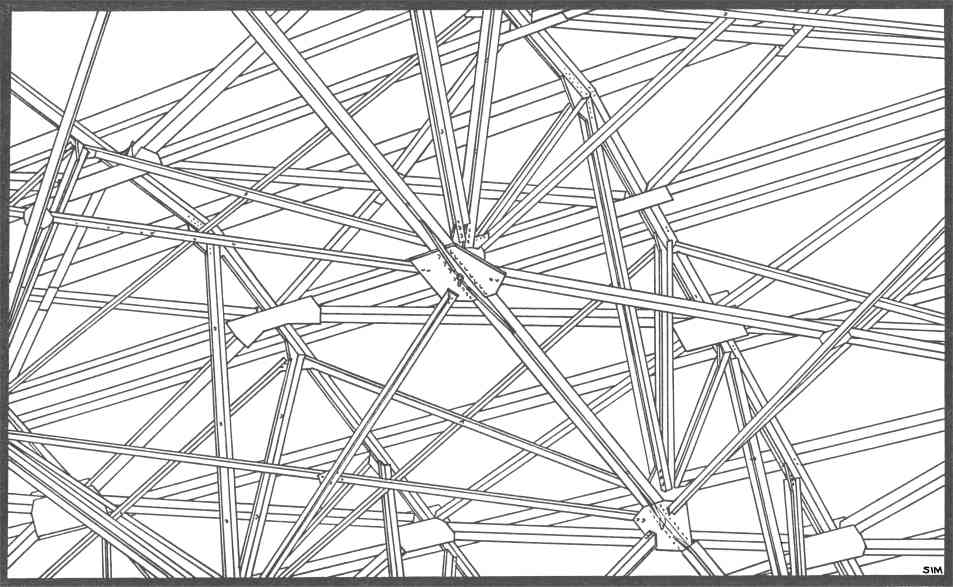 SEISMIC UPGRADE (Stave Falls Power Plant)
Original pen & ink drawing issued May 2002
Image size 4.8" high by 7.8" wide (122 mm by 200 mm)
(Low resolution image illustrated)
I was the Job Captain of the architectural team working on this extensive upgrade and retrofit of the old Stave Falls Power Plant into a museum and display center. The concrete roof needed to be reinforced, and a web of new 8" x 8" HSS beams were woven between the existing roof structure and attached at key points.

It is drawn with Pilot DR pigment ink pens, on OPUS coated drawing paper, 150 gsm weight. The paper is 15% rag and 85% alpha cellulose acid free, manufactured for OPUS by the company that makes the paper that Canadian money is printed on. The drawing is archivally matted with acid free 4-ply matteboard and liner, and framed in a 16" x 20" OPUS metal exhibition frame.

Please refer to Artwork Price List for current price.
---
Home
Copyright 2006 - 2011