SIM PUBLISHING
Home Publications Artwork News Links About
---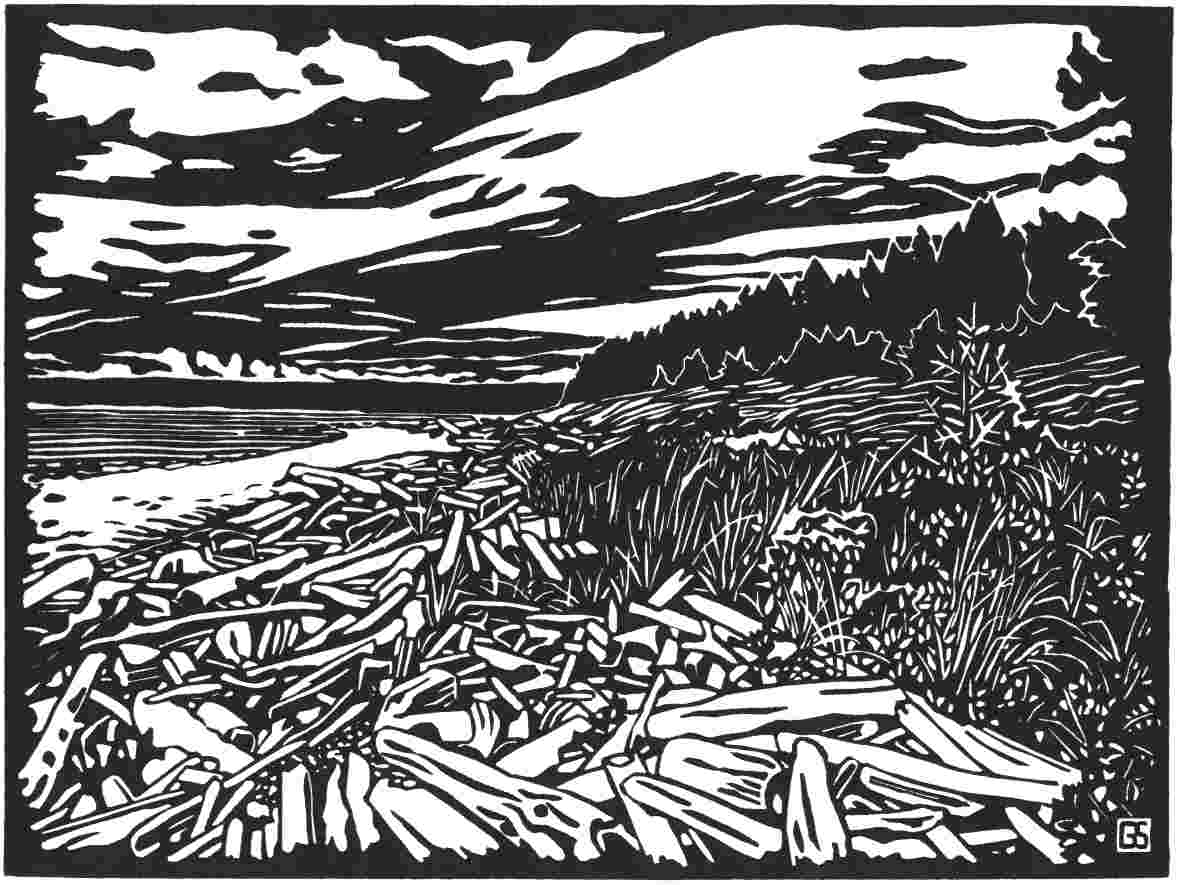 SOUTH SHORE
Original Limited Edition Block Print issued December 2005
Image size 7.25" high by 9.75" wide (185 mm by 250 mm)
(Low resolution image illustrated)
I had a chance to visit Savary Island in September 2005, and spent a couple of days wandering the beaches and forests. This is a view looking west from the south shore of the island, across the Strait of Georgia to Vancouver Island beyond.

The edition consists of 30 prints on white BFK Rives 185 gsm paper, hand printed by the artist with Cranfield Caligo Safewash Lamp-black printing ink, using an antique hand press. All prints are editioned, titled, signed and dated by the artist in pencil, with artist's monogram in the plate lower right.

Please refer to Artwork Price List for current price.
---
Home
Copyright 2021