SIM PUBLISHING
Home Publications Artwork News Links About
---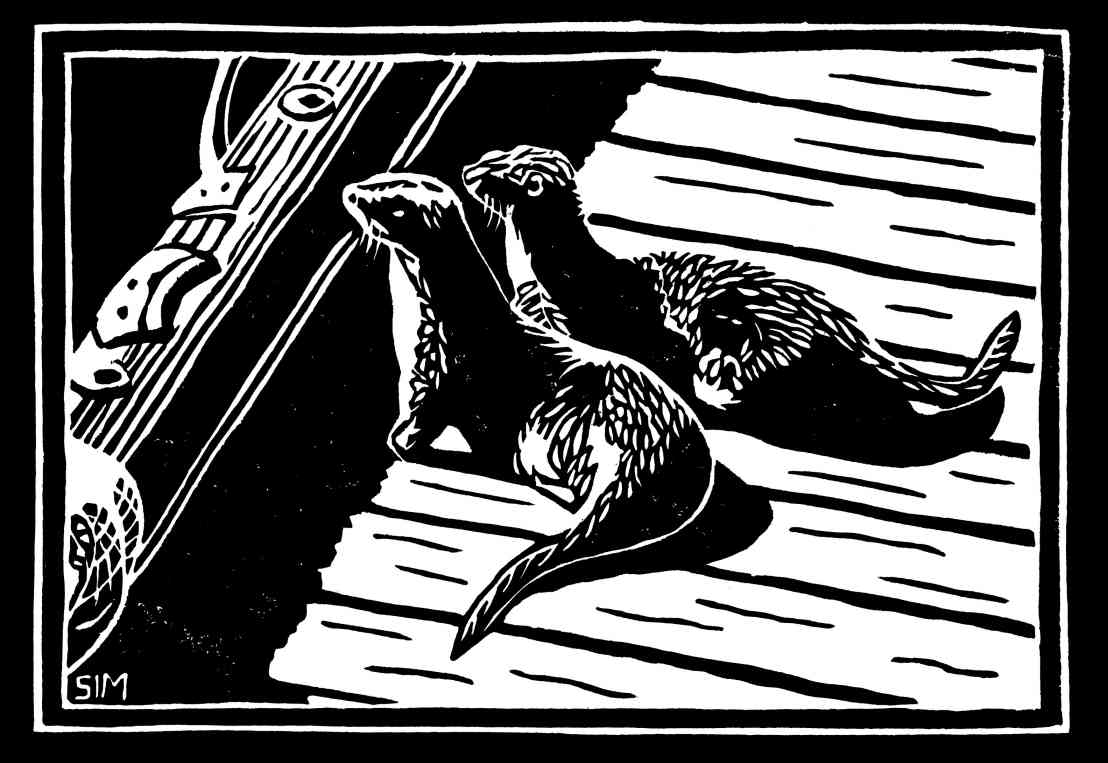 OTTERS ON SAVARY DOCK
Original Limited Edition (30) Block Print issued July 2004
Image size 6" high by 9.75" wide (150 mm by 245 mm)
(Low resolution image illustrated)
These two otters live on Savary Island, B.C. and spend much of their time sunning and playing on the Government dock. When the water taxi arrived, they heard the sound and looked up to see what was going on. A few moments later they jumped off the dock into the water.

The edition consists of 30 prints on BFK Rives (France) 180gsm paper, hand printed by the artist with Daniel Smith permanent printing ink, using an antique hand press. All prints are editioned, titled, signed and dated by the artist, with monogram in the plate lower left.

This print was selected for publication in Amphora, the journal of the Alcuin Society. It is in the June 2004 Issue Number 135, on page 26. The print was exhibited at the Architectural Institute of B.C. in the two person exhibition VIEWPOINTS, September 8 - October 20, 2005.

Please refer to Artwork Price List for current price.
---
Home
Copyright 2006 - 2012