SIM PUBLISHING
Home Publications Artwork News Links About
---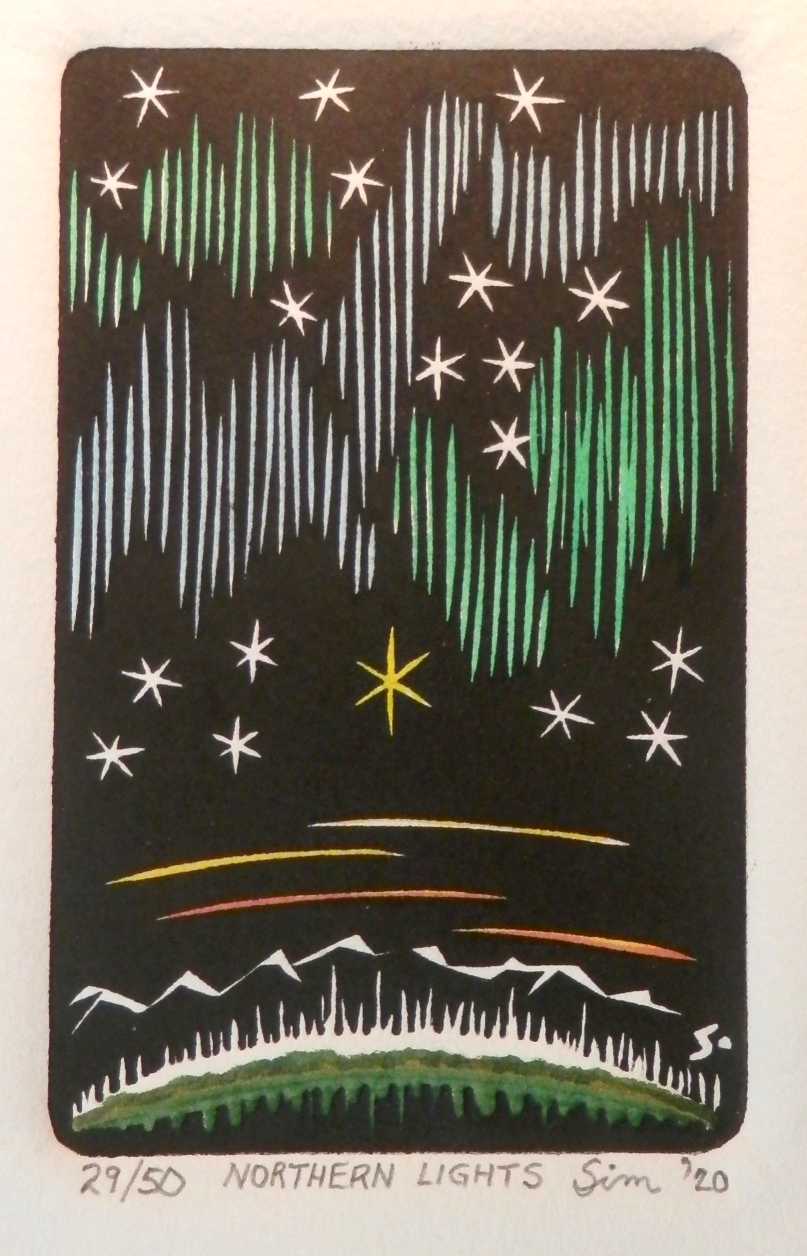 NORTHERN LIGHTS
Original Hand-tinted Limited Edition Relief Print issued December 2020
Image size 4" high by 2.5" wide (100 mm by 65 mm)
(Low resolution image illustrated)

This is an imaginary view of the northern lights, seen above the fading sunset glow over a range of distant snow-capped mountains.

The edition consists of 50 prints, 40 on Arches Text Wove paper 120 gsm, and 10 on Japanese Kozuke White Heavy paper, 65 gsm. All were hand printed by the artist with Caligo Safe Wash Furnace Carbon Black relief printing ink, using an antique J. Smart copy press. All prints are hand coloured with Pitt artist India ink brush pens in 6 colours. All prints are editioned, titled, signed and dated by the artist in pencil, and monogrammed in the image: S-.

Please refer to Artwork Price List for current price.
---
Home
Copyright 2021