SIM PUBLISHING
Home Publications Artwork News Links About
---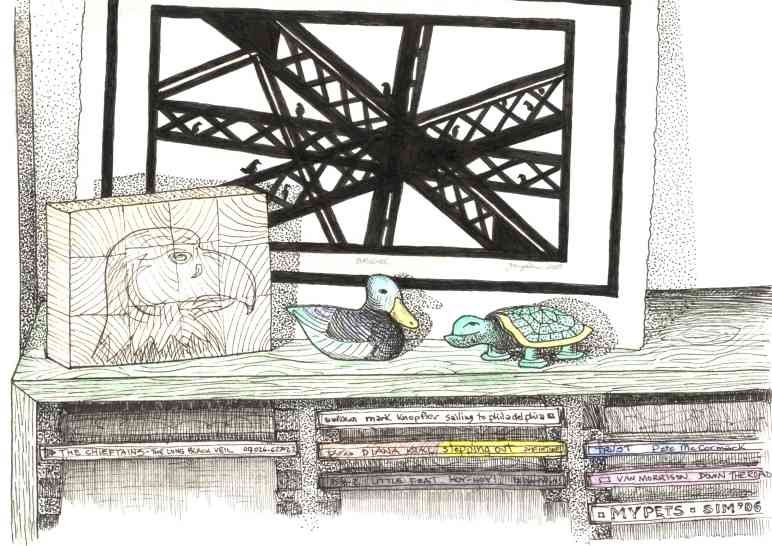 MY PETS
Original pen & ink drawing issued February 2006
Image size 7" high by 10" wide (175 mm by 250 mm)
(low resolution image illustrated)
This is a drawing of my desk, done one day when I wanted to practice drawing from "life" - in this case a still life. The original limited edition print Bridge is on top of a CD storage unit, along with an engraving block, a wood duck, and a clay turtle.

It is drawn with Pilot DR pigment ink pens and Prismacolour pencils on acid-free sketch paper. The drawing is in a 12" x 16" OPUS black metal exhibition frame.

Please refer to Artwork Price List for current price.
---
Home
Copyright 2011