SIM PUBLISHING
Home Publications Artwork News Links About
---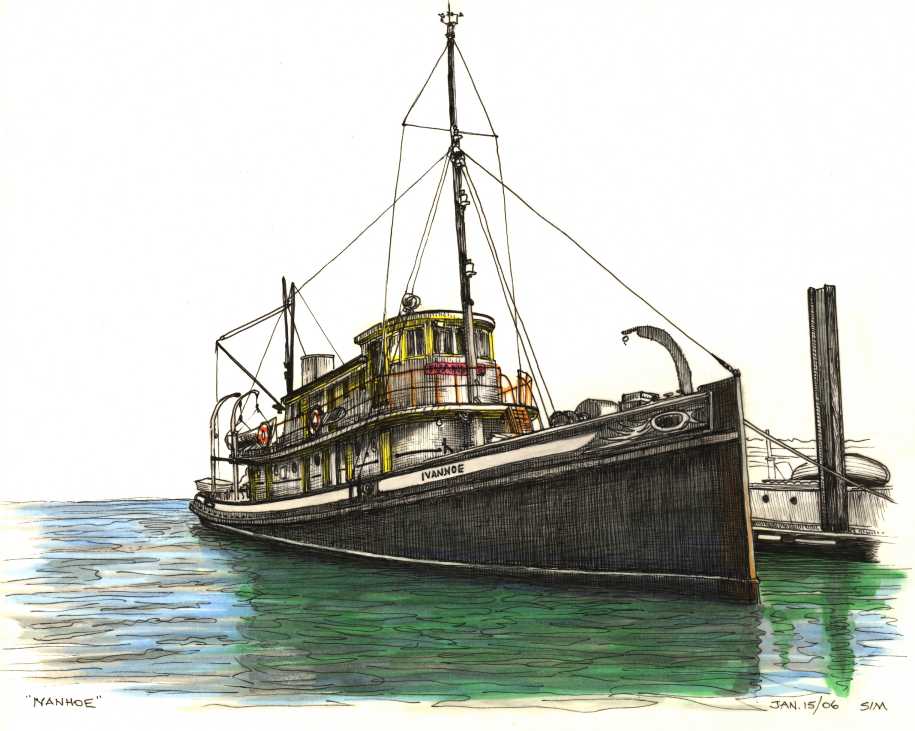 IVANHOE
Original pen & ink drawing issued January 15 2006
Image size 8" high by 10" wide (200 mm by 250 mm)
(Low resolution image illustrated)
This drawing shows Ivanhoe, an old coastal tug, at anchor at the Vancouver Maritime Museum's heritage harbour.

It is drawn with Pilot DR pigment ink pen and india ink brush pen. It is on a 9 x 12 sheet of old onion-skin trace paper. The drawing comes in an gold matte finish aluminum frame.

Please refer to Artwork Price List for current price.
---
Home
Copyright 2007 - 2011