SIM PUBLISHING
Home Publications Artwork News Links About
---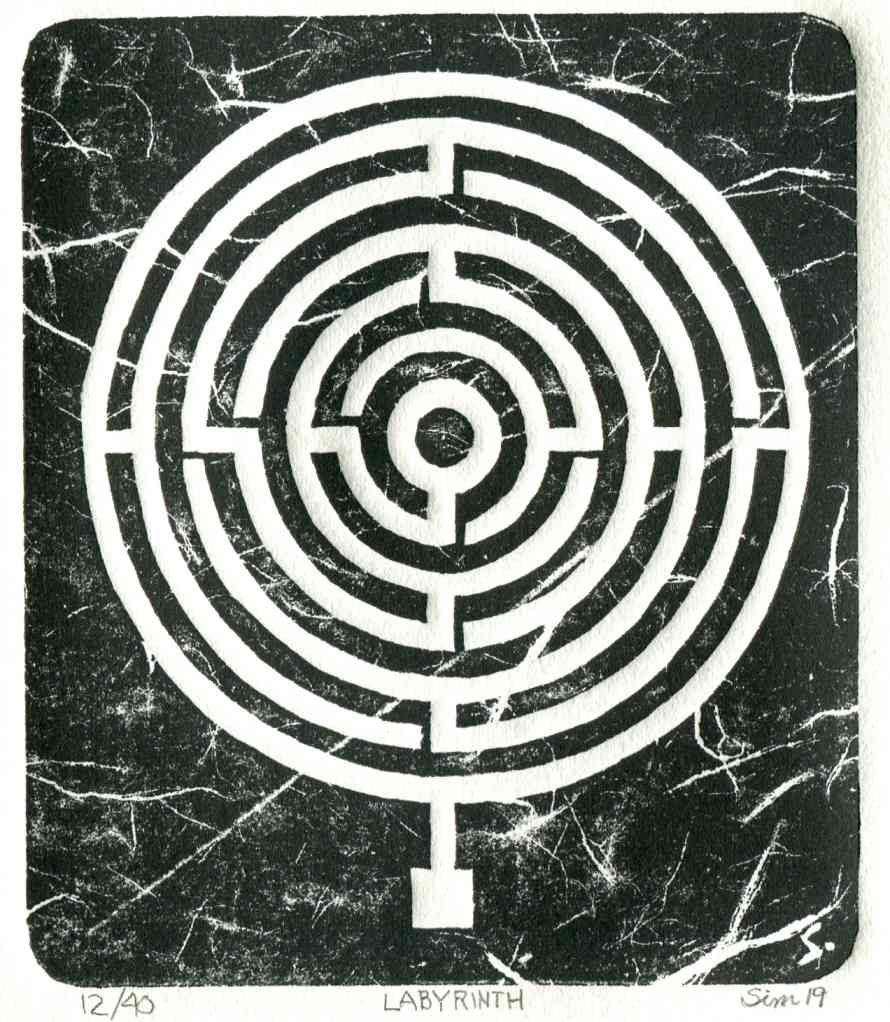 LABYRINTH
Original Limited Edition Relief Print issued October 2019
Image size 4.5" high by 4" wide (110 mm by 100 mm)
(Low resolution image illustrated)

This is another print that I just "made up" as one of the prints being prepared for the Alcuin Society 2019 Wayzgoose letterpress printing fair. I tried doing a few impressions of the block through a piece of Japanese KOZO paper that I overlaid on the block itself after inking. It gives the print a very nice marbled look without any effort, and as another bonus, produces a second print at the same time as the first (see image below).

The edition consists of 40 prints on Arches Text Wove paper, 120 gsm, hand printed by the artist with Caligo Safe Wash Furnace Carbon Black relief printing ink, using an antique nipping press. All prints are editioned, titled, signed and dated by the artist in pencil, and monogrammed in the image: S-.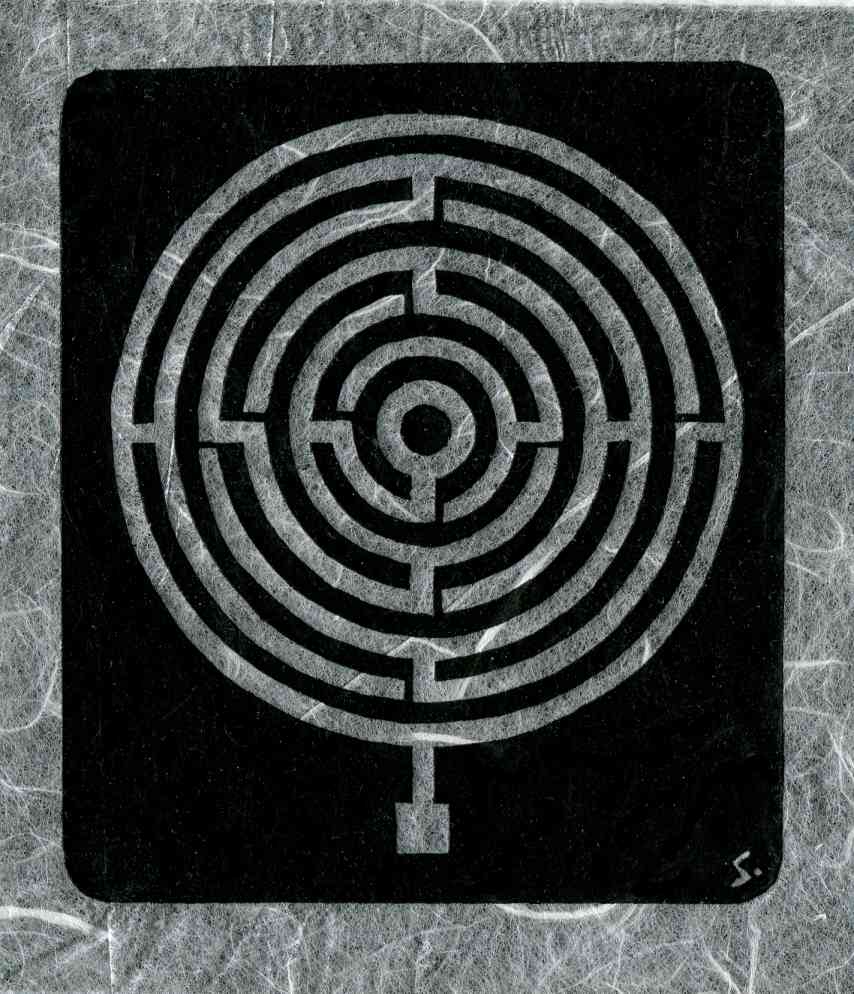 One of the KOZO paper "inter-prints"

Please refer to Artwork Price List for current price.
---
Home
Copyright 2019