SIM PUBLISHING
Home Publications Artwork News Links About
---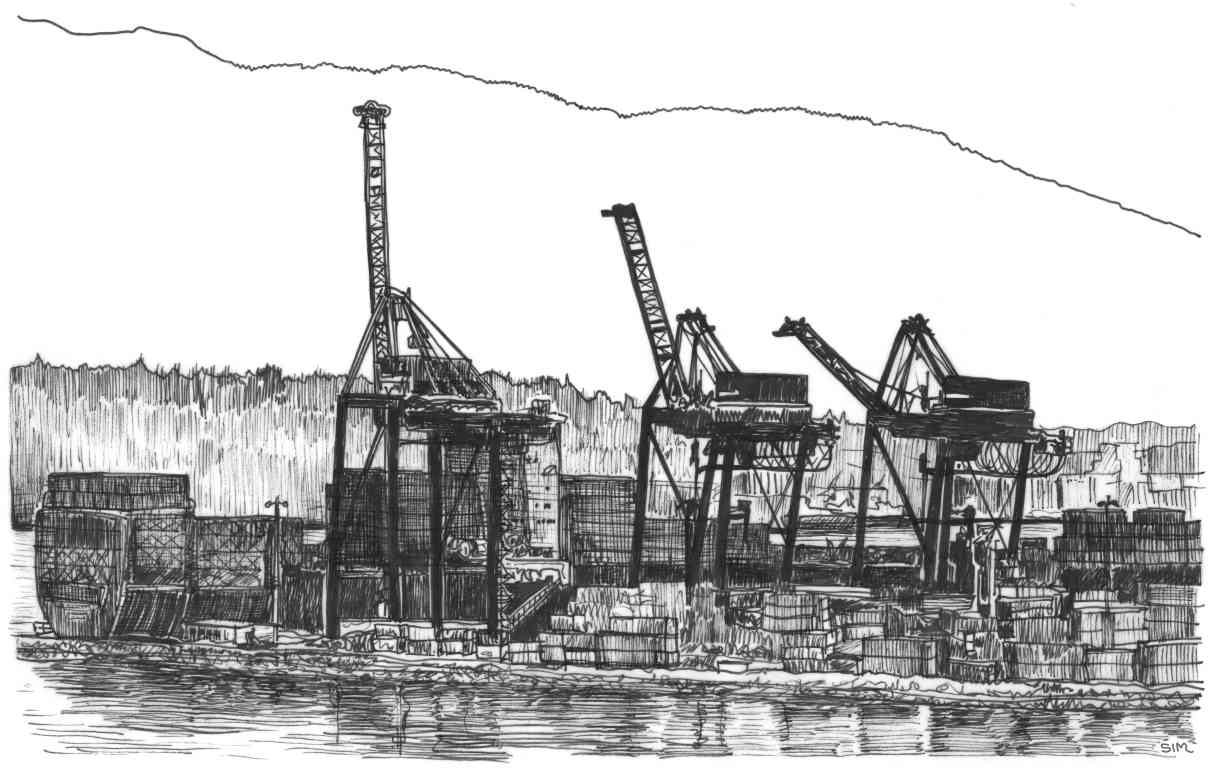 THE FEAST
Original pen & ink drawing issued July 2005
Image size 8.5" high by 11.0" wide (215 mm by 280 mm)
(Low resolution image illustrated)
I am one of many people who have a fascination with container cranes. An office I worked at had an excellent view of some of the cranes in Vancouver's harbour, and I enjoyed watching them loading and unloading the ships. These cranes have all been replaced with gigantic cranes with much greater capacity.

The drawing was exhibited at the Architectural Institute of B.C. in the two person exhibition VIEWPOINTS, September 8 - October 20, 2005.

It is drawn with a Pilot DR pigment ink pen, on architectural trace paper. The drawing is archivally matted with acid free 4-ply matteboard and liner, and framed in a 16" x 18" metal exhibition frame.

Please refer to Artwork Price List for current price.
---
Home
Copyright 2006 - 2011