SIM PUBLISHING
Home Publications Artwork News Links About
---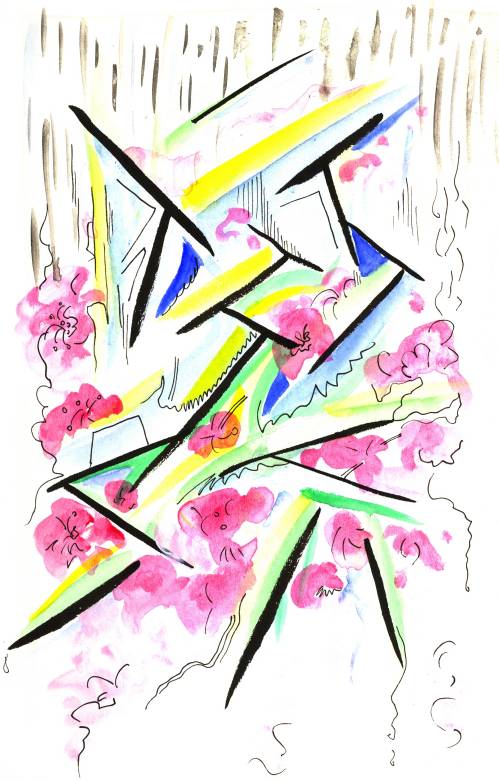 Cherry Blossoms in Light Rain
Original pen & ink drawing issued 2004
Image size 8" high by 4" wide (200 mm by 100 mm)
(Low resolution image illustrated)
This is an abstract impression of a spring afternoon in Vancouver, with pink cherry blossoms in the rain as the sun peeps through the clouds behind the branches of the trees and the west end high rises.

It is drawn with pigment ink pen, pen & ink brushpen, and watercolour, on OPUS coated drawing paper, 150 gsm weight. The drawing is unframed.

Please refer to Artwork Price List for current price.
---
Home
Copyright 2006 - 2011