Alfredo Dalfo
June 3 1905 - October 14 1993
Dalfo Art Studio (1940)
Potter Manufacturing Company (1942)
Dalfo Plaster Novelties (1950)

Image courtesy of the Dalfo family.


Alfredo Dalfo was born in Pittsburgh, Pennsylvania in 1905. His parents Pietro (Peter) and Marina (or Maria) were both born in Verona, Italy. Alfredo's sister Mary was born in Philadelphia in 1910, after which the family moved to Vancouver. They lived at 445 Prior Street for the first few years. Peter is listed in the City Directories as a stonecutter, with occasional listings as a labourer. Sister Emma was born in Vancouver in 1912. Brother Victor was born in Vancouver in 1915. The family lived briefly at 750 Princess, then moved to 613 Union Street by 1922, where the father died in 1924.

In a 1976 interview with Dalfo, he said that he worked as an apprentice for sculptor Charles Marega from 1918 to 1923, although Marega did not live in Vancouver from 1921 to 1923.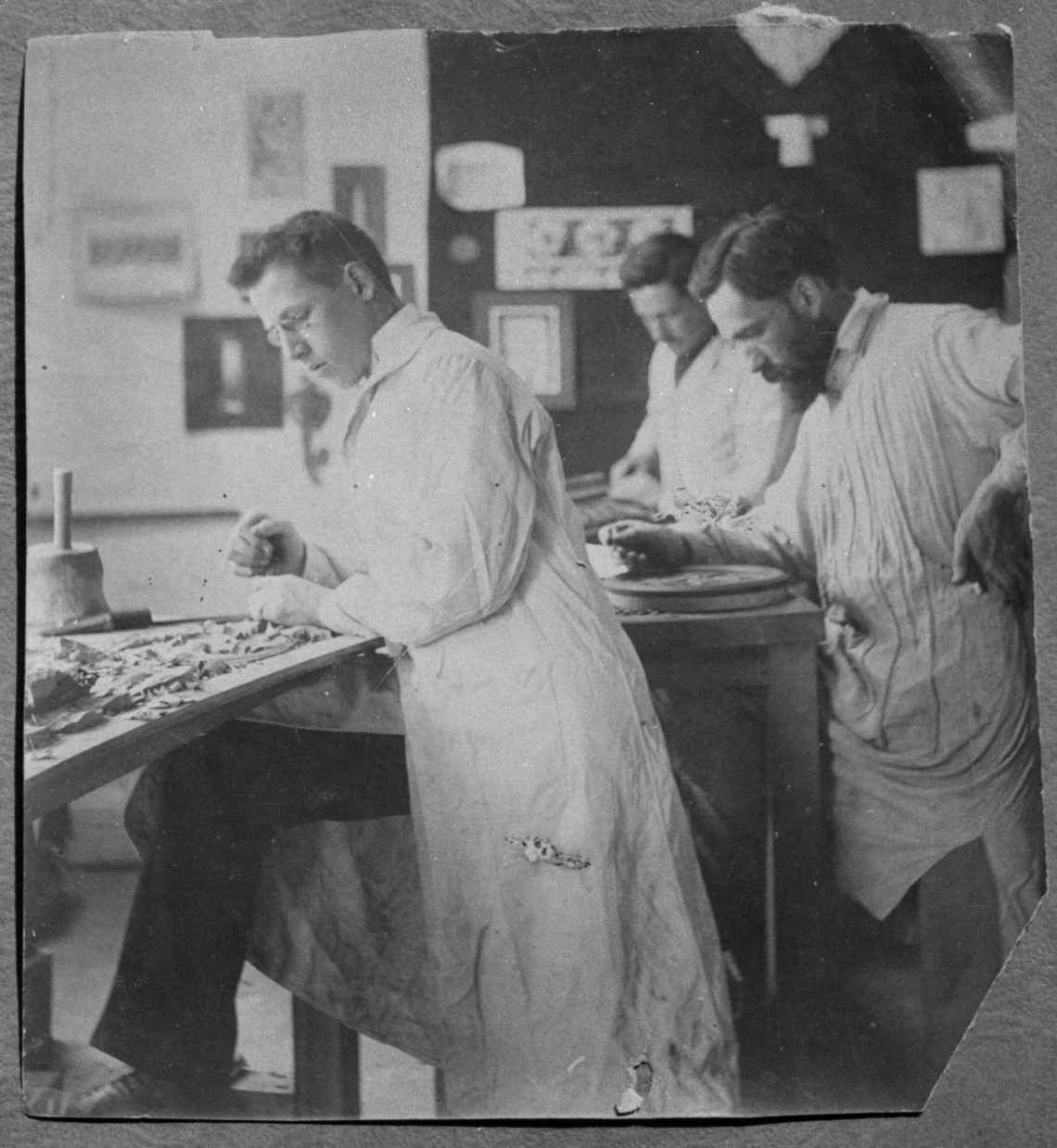 Marega's studio, Alfred Dalfo on the left.

In 1923 Alfredo was employed by American Can. In 1925 the Directory lists him as "Artist" living at 613 Union with Alfredo Junior and "Mary wid P" his mother, now widowed.

The June 1926 Paint Box notes that he was Charles Marega's assistant at the Vancouver School of Decorative & Aplied Arts, helping students with plaster work in modeling class, but no further information is provided. The article also notes his name as "Mr. Alfredo Dal Fo" which is incorrect.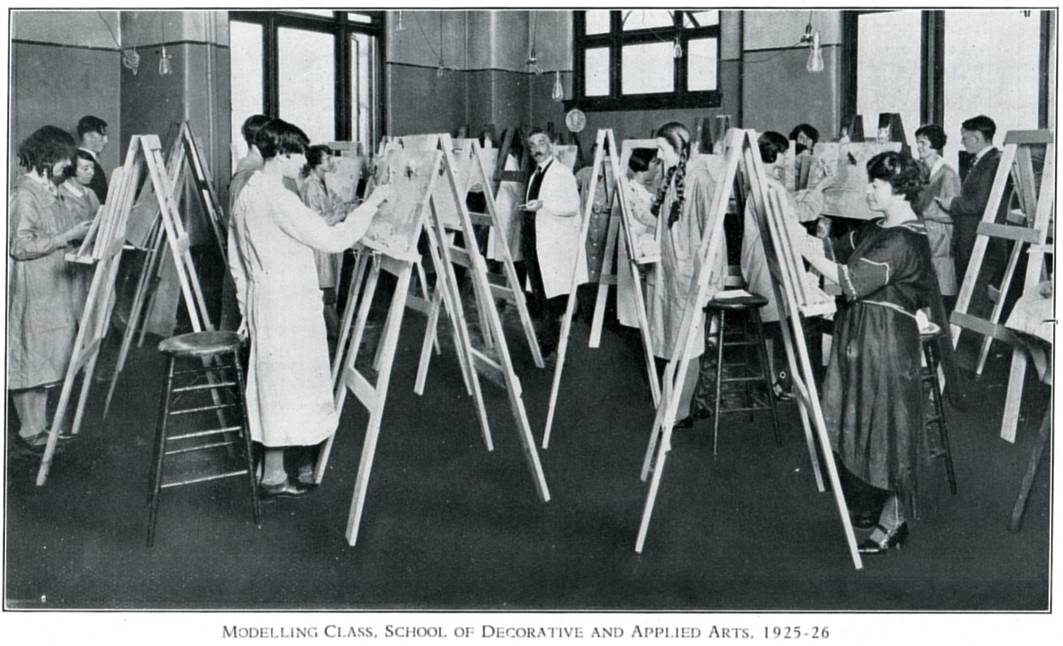 First year modelling class, 1925-26

The City Directory for 1926 lists him as Marega's apprentice; as his modelmaker in 1927; as his apprentice in 1928; as his shop hand in 1929; and as his helper in 1931.

The City Directories list him as a plasterer in 1930, living at 613 Union with Josephine and Mary (widow); as a painter in 1935, at same address with Josephine, Marina, and Mary; and in 1940 and 1941 as the Proprietor of Dalfo Art Studio, 876 Hastings Street, residence still 613 Union Street, living with Emma, Josephine, Maria, and Victor.

Free estimates and sketches

DALFO Art Studio __ Statuary

Ornamental plaster for homes and theatres
Garden furniture - window display fixtures
876 East Hasting Street VANCOUVER B.C.

Mockup of Dalfo business card, info courtesy Dalfo family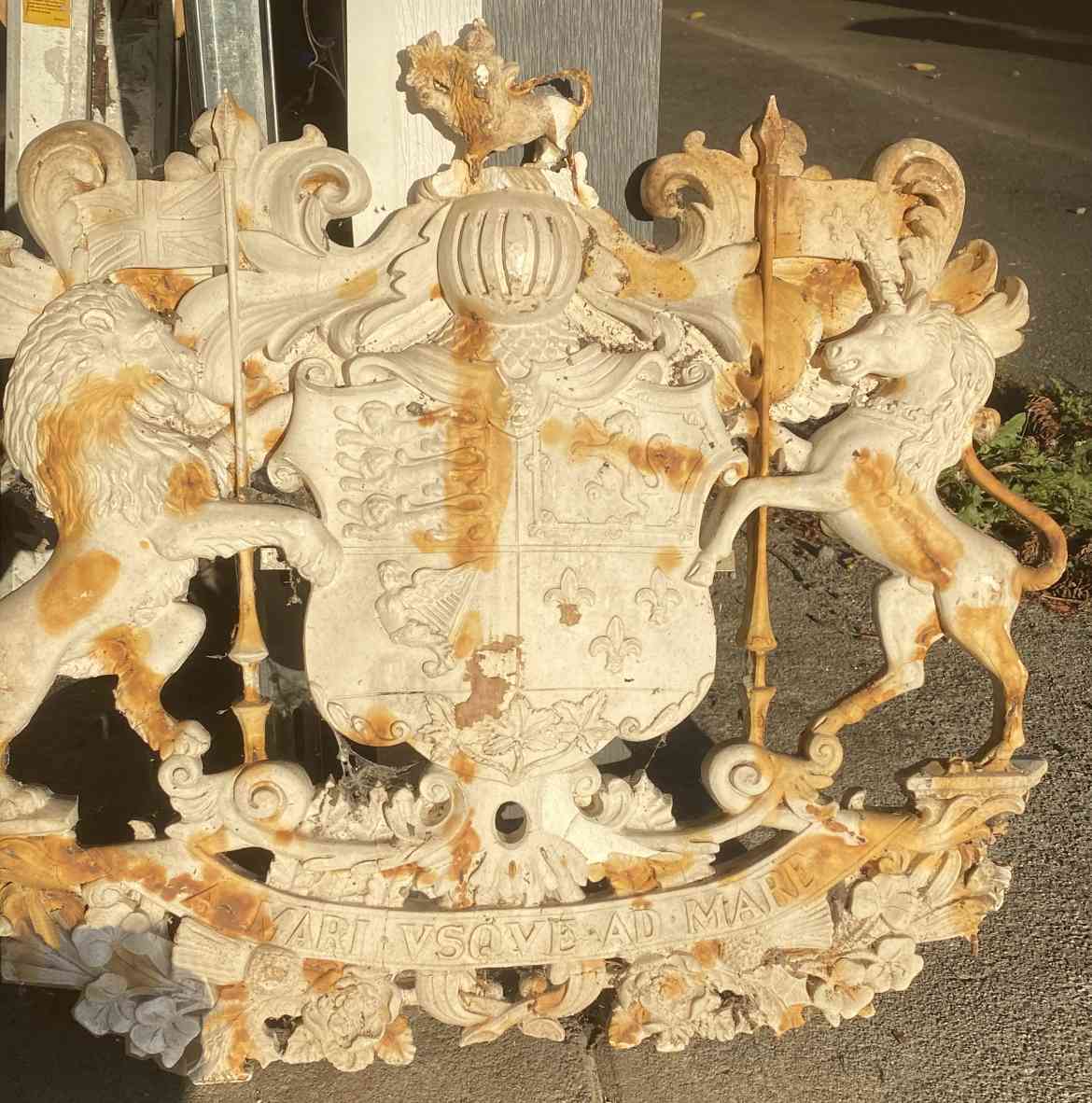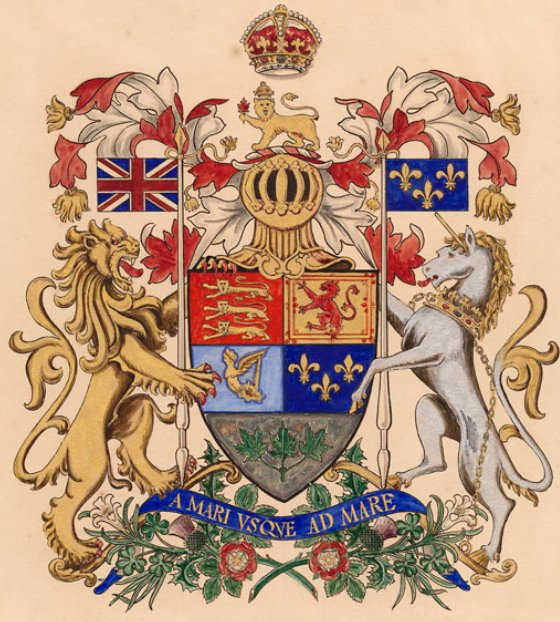 Canadian coat of arms by Dalfo, and original 1921 design
Sculptures by Alfredo Dalfo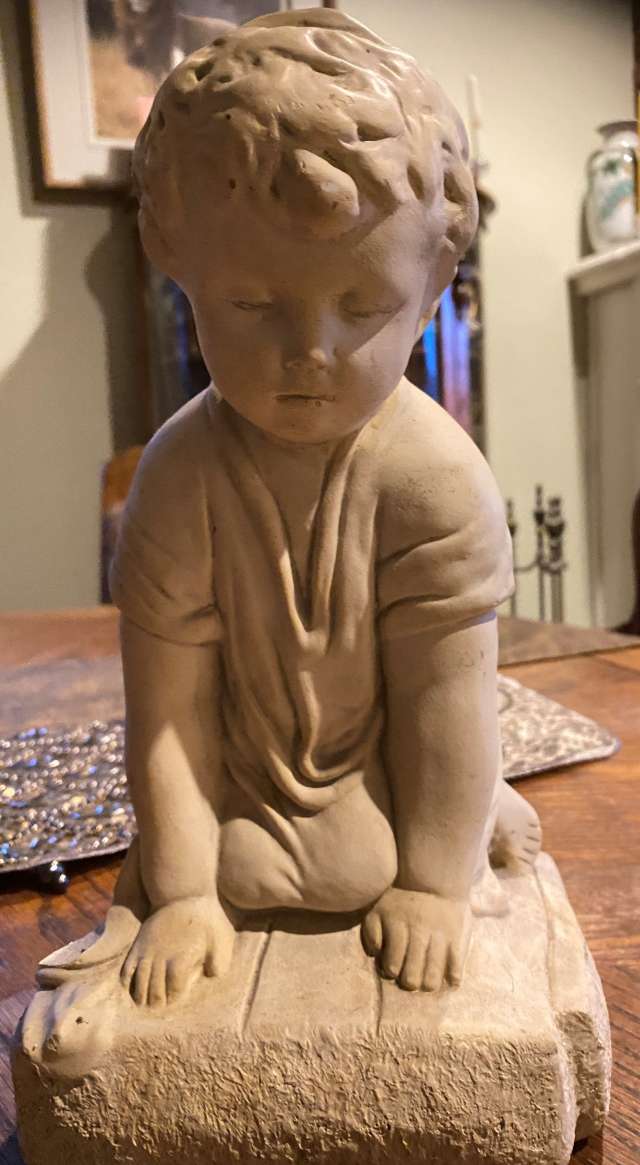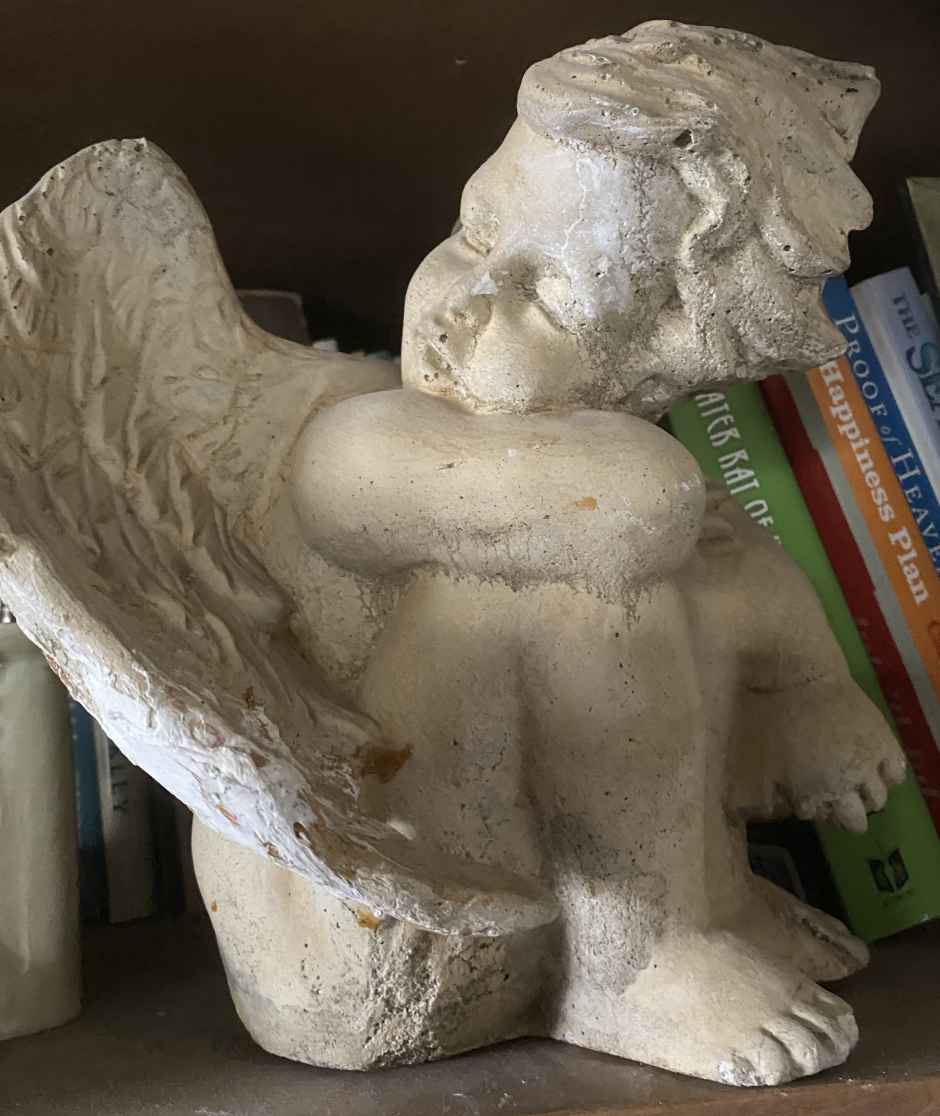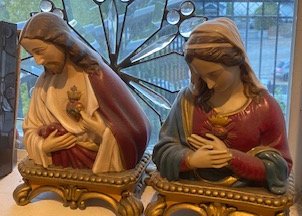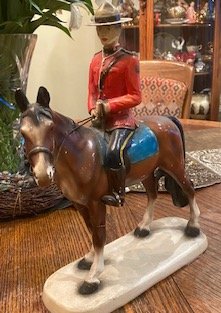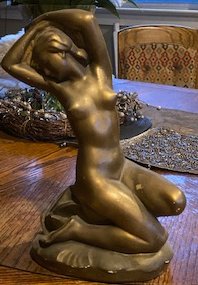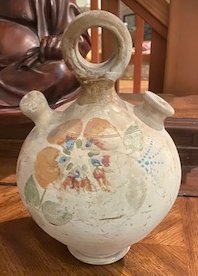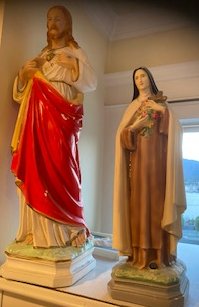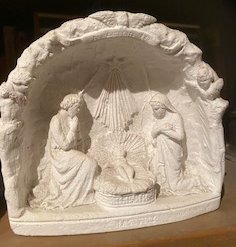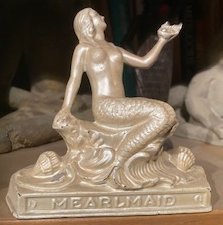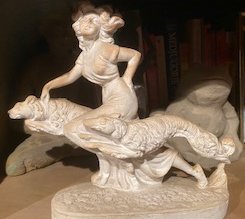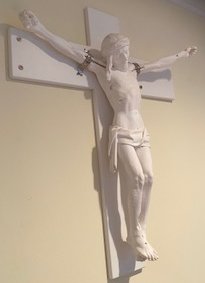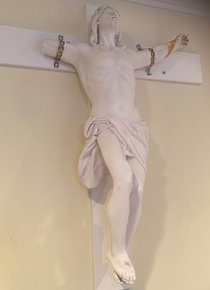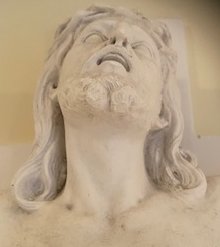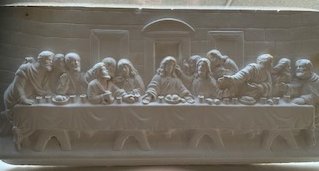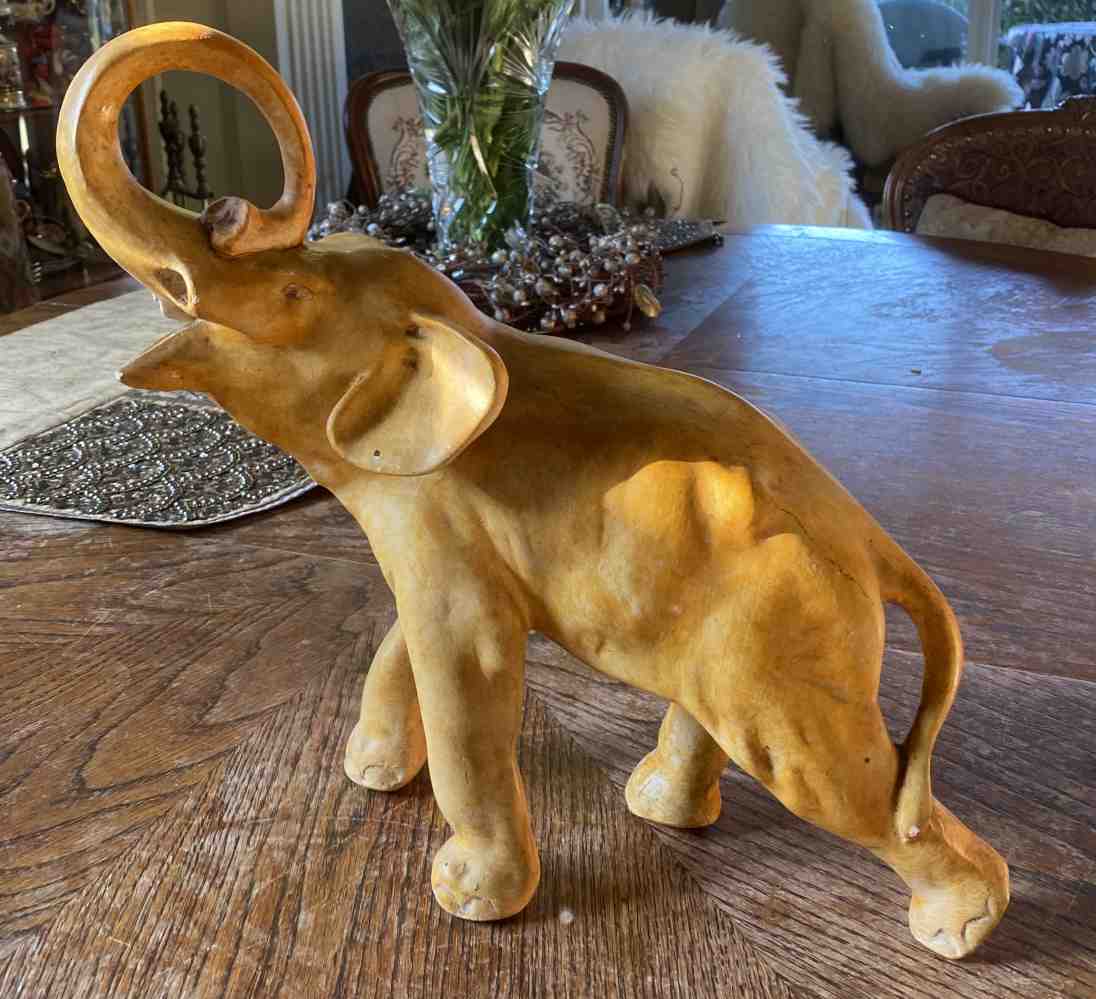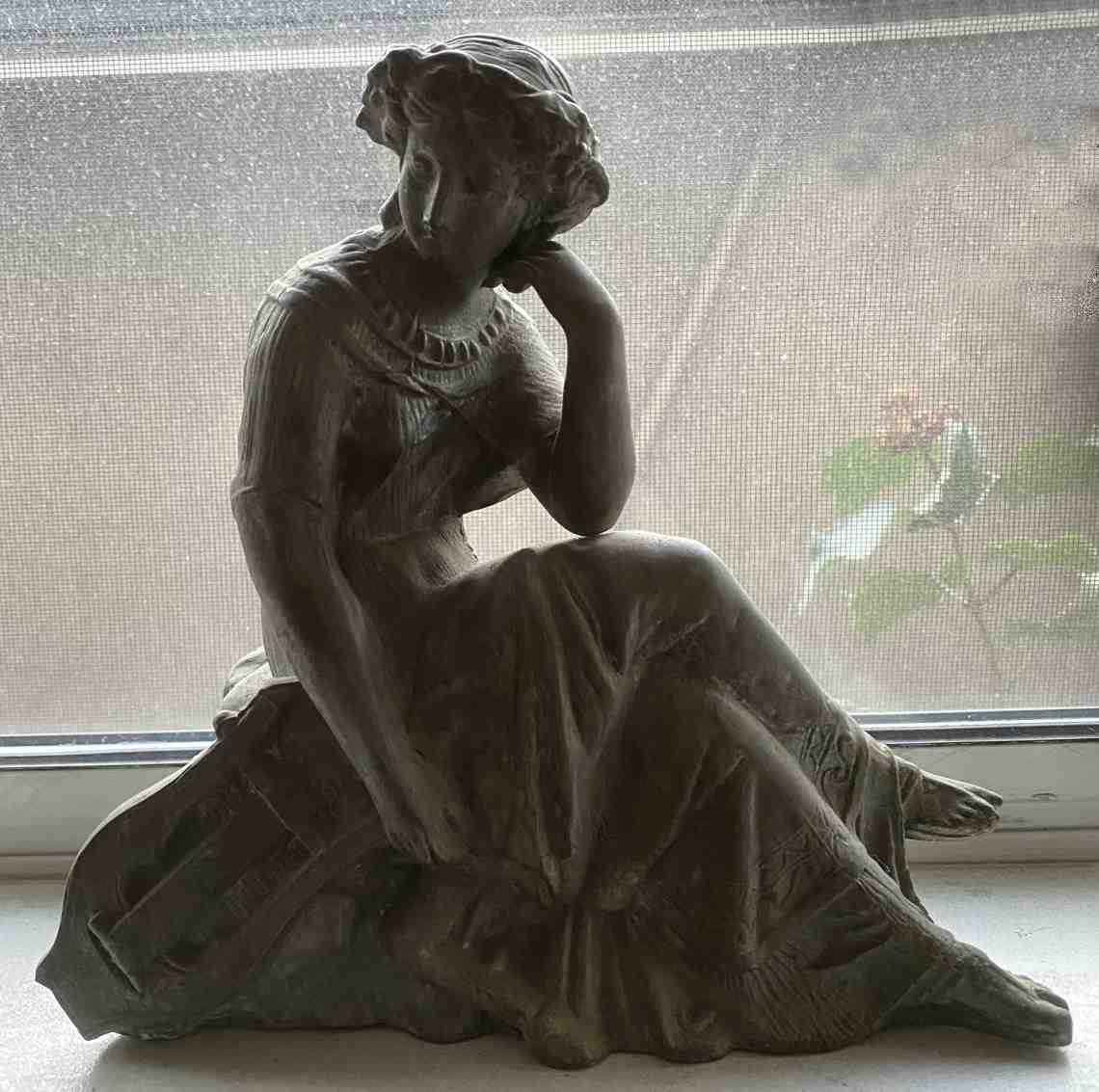 A collection of Alfredo Dalfo's sculptures. All images courtesy of the Dalfo family.

In the late 1930s Dalfo assisted Marega with construction of the two lions for the lions gate bridge, according to his brother-in-law Frank Iaci.

In 1942 he is listed as the Proprietor of Potter Manufacturing Company, a pottery maker working at 876 East Hastings Street. His employment is not noted in 1943. In 1944 he is listed as a mold maker with Vancouver Metals Company, a foundry at 2235 Triumph. The next year he was listed as "chipper" at Van Metals, now living at 2480 Yale with Josephine and Marina. He married Rose Ann Iaci in Vancouver in 1945, his occupation noted as "model maker - Owner of model shop" and Rose was a Dress-maker.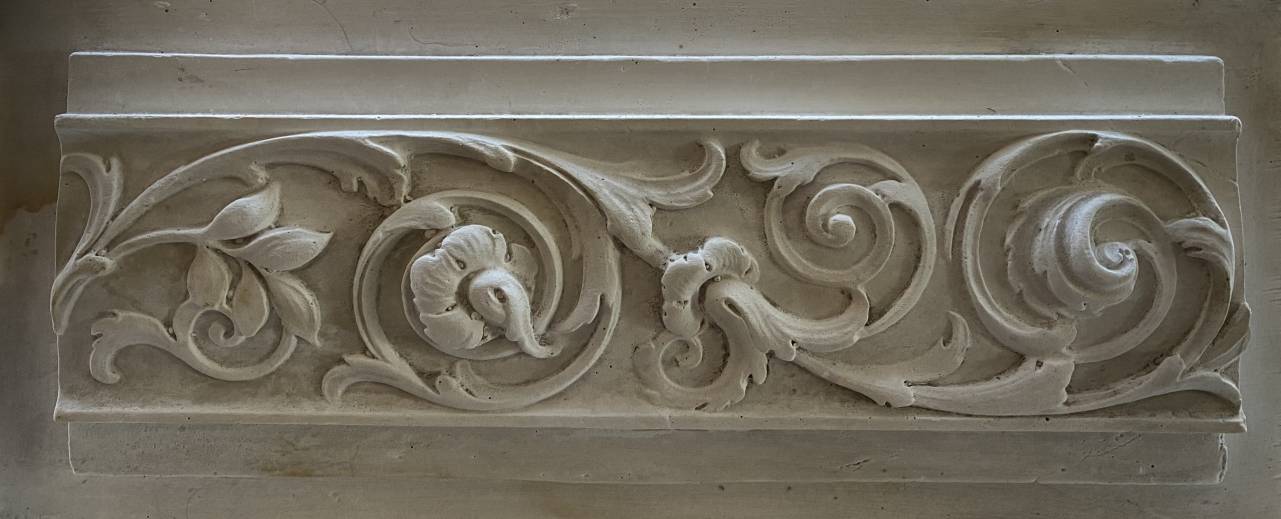 Decorative panel for Oceanview Cemetery. Image courtesy of the Dalfo family.

In 1948 he was noted as making "plaster novelties" at 1834 Powell, in 1950 also living at 2480 Yale with his wife Rose, Marina (wid), Victor (his brother) and Victor's wife Maxine Margaret Swift. In 1955 he was again listed as a plasterer, living with Rose, Victor, and Maxine.

Interestingly, Alfredo's brother Victor is listed in the Directories as a "sculptor" in 1941, and as a "statuary maker" in 1942. In 1955 he was employed as a truck driver. Later in life he worked as a longshoreman.

A book titled "Neon Eulogy: Vancouver Cafe and Street" by Keith McKellar has a reference to "Artist Alfred Dalfo of Vancouver" working on a mural in the ceiling of the Orpheum Theatre during its restoration in 1976.

Frank also said that Dalfo did a lot of work for churches, in particular Our Lady of Sorrows Church at 555 South Slocan, where Dalfo was "in charge" of the sculptural work.

According to one of Dalfo's daughters, Dalfo was commissioned to create coats-of-arms for 10 Provincial Courthouses across Canada.

Alfredo died in North Vancouver in 1993 at the age of 88. His employment was noted as "linesman" which is a longshoreman's job to handle the lines to tie up ships upon arrival, and untie them for departure. He was survived by his wife and two daughters, they were still living on Yale Street in Vancouver.

Some of Dalfo's sculptural work remained in storage in his garage/workshop after his death. Eventually the city of Vancouver condemned the building and it was demolished. Some of the sculptural work "was quite large, over six feet tall."
Exhibitions
SOLO EXHIBITIONS
GROUP EXHIBITIONS

References
THE PAINT BOX Vol. 1 No. 1 June 1926
44 pages, illust. black & white. Art, articles, humour, advertisements, student addresses
Student Annual of the Vancouver School of Decorative & Applied Arts
Dalfo is noted as Marega's assistant in Class reports: "Modelling Class" by Frances Gatewood

TRUSTEES 1925 ANNUAL REPORT by Vancouver School Board
Photograph of Vancouver School of Decorative & Applied Arts modelling class
Dalfo is tentatively identified as being the man on the right side of the photograph.

B.C. VITAL STATISTICS ON-LINE marriage, death, mother & father death, brother marriage & death (refer to BCVS)

CITY & PROVINCIAL DIRECTORIES 1910 - 1955 (refer to DIR)

On-line research: various memorial articles and blogs

Telephone interview with Frank Iaci, Alfredo Dalfo's brother-in-law, February 5 2022.

Telephone interview, email correspondence, meeting with Alfredo Dalfo's daughter, June - September 2022.

Research information provided by Jim Bradbury, King George High School Archives, September 2022.

Research information from Vancouver City Archives, fond AM-1416, January 2023.
Clippings
"The Pittsburgh-born Dalfo, who came to Vancouver as a child of three, said he worked and trained under Charles Marega, the city sculptor who left his monuments all over Vancouver. "I worked for Marega as an apprentice from 1918 to 1923. He had a studio at 822 Hornby. I worked on the old Vancouver Hotel, Birks, Bank of Toronto at Seymour and Hastings, the Strand, Capitol, Orpheum and Stanley theatres, as well as a raft of banks and homes." He said he modelled leaves, scrollwork and other ornamentations for columns, ceiling and walls."
From "Adding a touch of class" by Aileen Campbell
Vancouver Province, May 5 1976 page 31




HOME