SIM PUBLISHING
Home Publications Artwork News Links About
---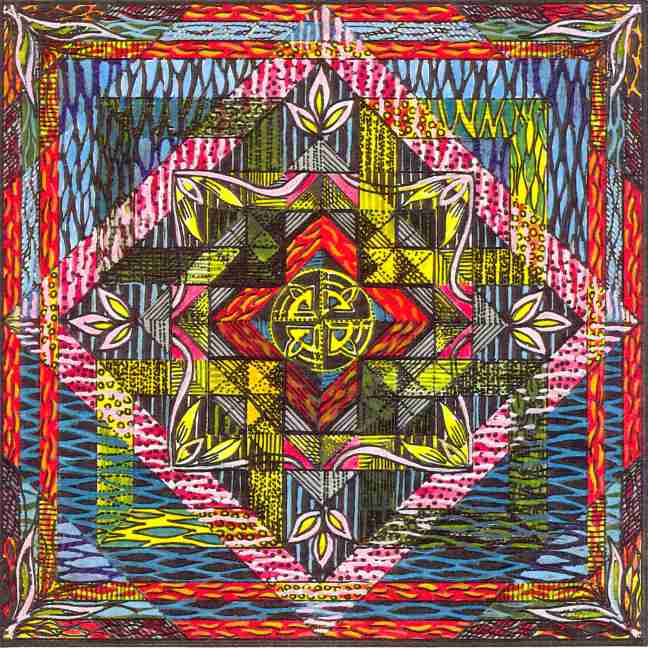 SQUARE DANCE
Original pen & ink drawing issued 2000
Image size 4" x 4" (100 mm x 100 mm)
(Low resolution image illustrated)
This is an drawing that I did based on a series of concentric squares. There is a lot of very tiny brushwork in this drawing. I had recently purchased some very small brushes to use with liquid acrylic paint, and was trying to see what level of detail was possible.

It is drawn with pigment pen and ink and brush-applied liquid acrylic, on 4-ply bristol board. The drawing is matted with acid free 4-ply matteboard and liner, in an aluminum exhibition frame.

Please refer to Artwork Price List for current price.
---
Home
Copyright 2011