SIM PUBLISHING
Home Publications Artwork News Links About
---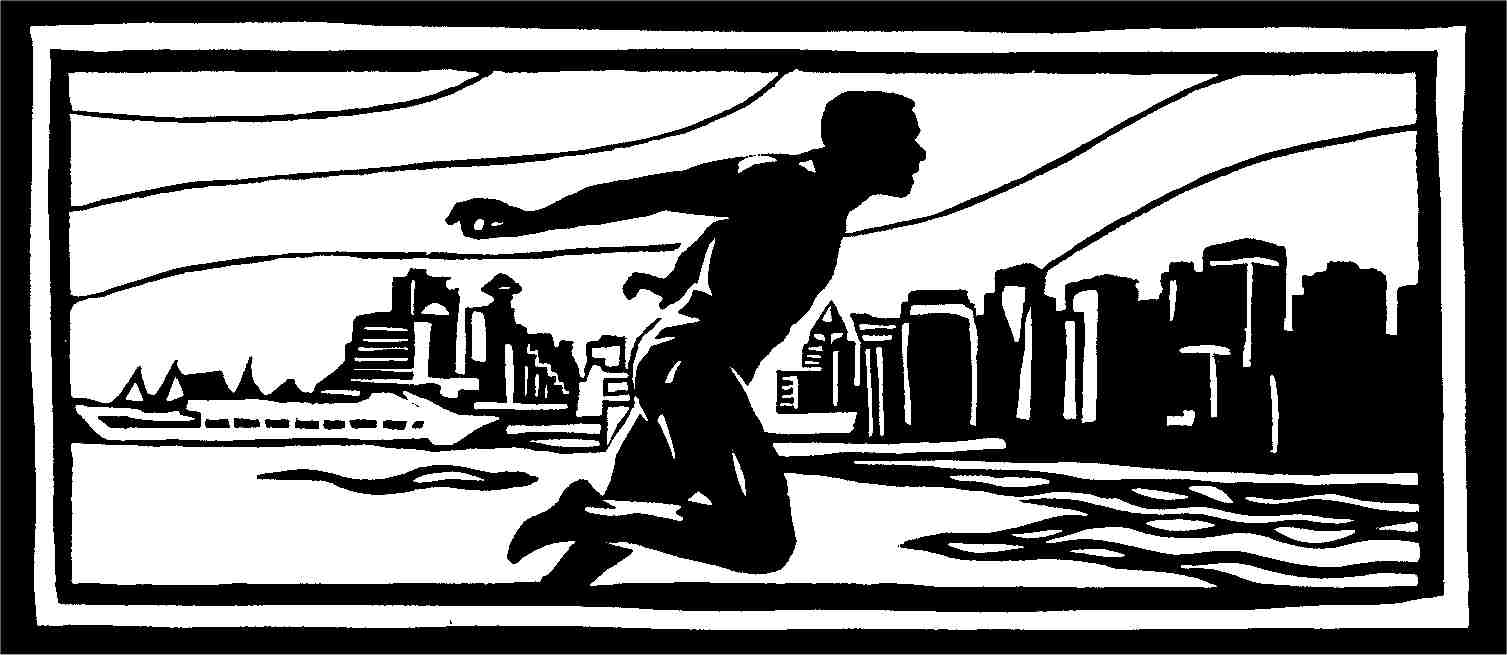 RUN
Original Limited Edition Block Print issued April 2005
Image size 5" high by 10.5" wide (127 mm by 267 mm)
(Low resolution image illustrated)
The statue of runner Harry Jerome, located above the Stanley Park seawall, is silhouetted against the changing skyline of downtown Vancouver, seen across the waters of Coal Harbour. The print was exhibited at the Architectural Institute of B.C. in the two person exhibition VIEWPOINTS, September 8 - October 20, 2005.

The edition consists of 30 prints on Stonehenge grey 245 gsm paper, hand printed by the artist with Speedball water soluble black block printing ink, using an antique hand press. All prints are editioned, titled, signed and dated by the artist in pencil, with artist's monogram in the plate lower left.

Please refer to Artwork Price List for current price.
---
Home
Copyright 2006 - 2011