SIM PUBLISHING
Home Publications Artwork News Links About
---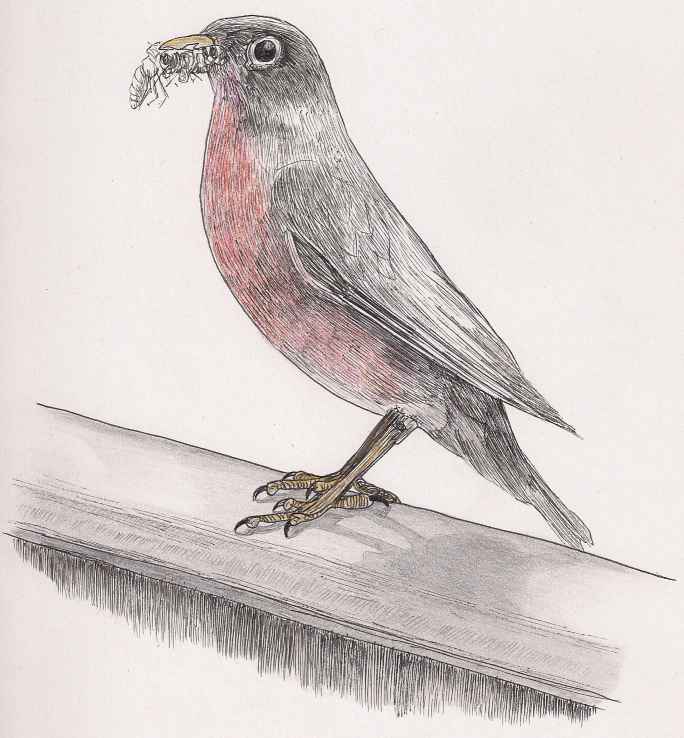 ROBIN
( Grasshopper Dinner )
Original pen & ink and pencil drawing issued June 2013
Image size 6" high by 6" wide (150 mm by 150 mm)
(Low resolution image illustrated)
In the summer of 2012 I was visiting the old passenger train station in Williams Lake while up north on a site visit, and noticed this robin hunting grasshoppers in the train yard. I took a number of digital pictures of it, here it's taking a break while standing on top of the mainline rail, its mouth full of three grasshoppers.

The drawing is archivally matted in Crescent 1607 4-ply matte, in an OPUS metal exhibition frame. The image is drawn in pigment ink and HB pencil on a 8.5" by 11" sheet of acid-free sketchbook paper.

Please refer to Artwork Price List for current price.
---
Home
Copyright 2013