SIM PUBLISHING
Home Publications Artwork News Links About
---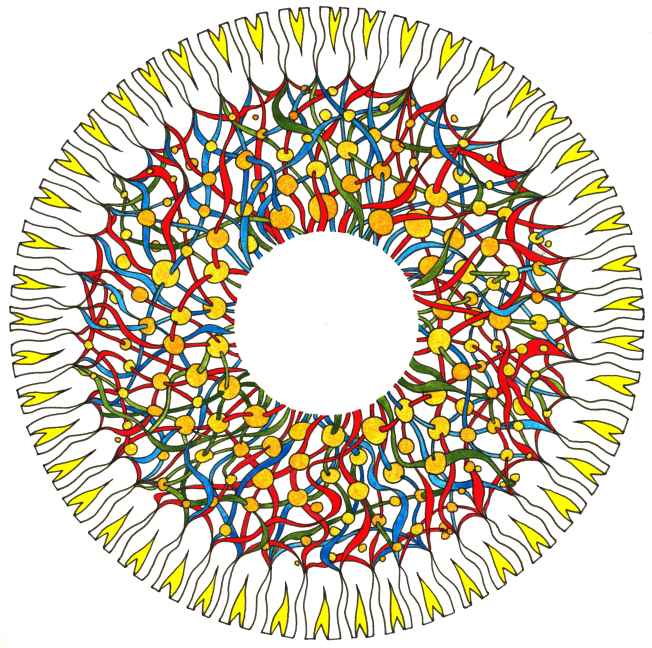 RGBK(Y) MANDALA
Original pen & ink drawing issued 2001
Image size 7" diameter (175 mm)
(Low resolution image illustrated)
This is an drawing that I did based on three concentric circles representing the three zeros in the year 2000. A ring of candles surrounds a matrix of organic tentacles and gold spheres, and a blank center - a celebration wreath.

It is drawn with pigment pen and ink and brush-applied liguid acrylic, on 4-ply bristol board. The drawing is matted with acid free 4-ply matteboard and liner, in an aluminum exhibition frame.

Please refer to Artwork Price List for current price.
---
Home
Copyright 2011