SIM PUBLISHING
Home Publications Artwork News Links About
---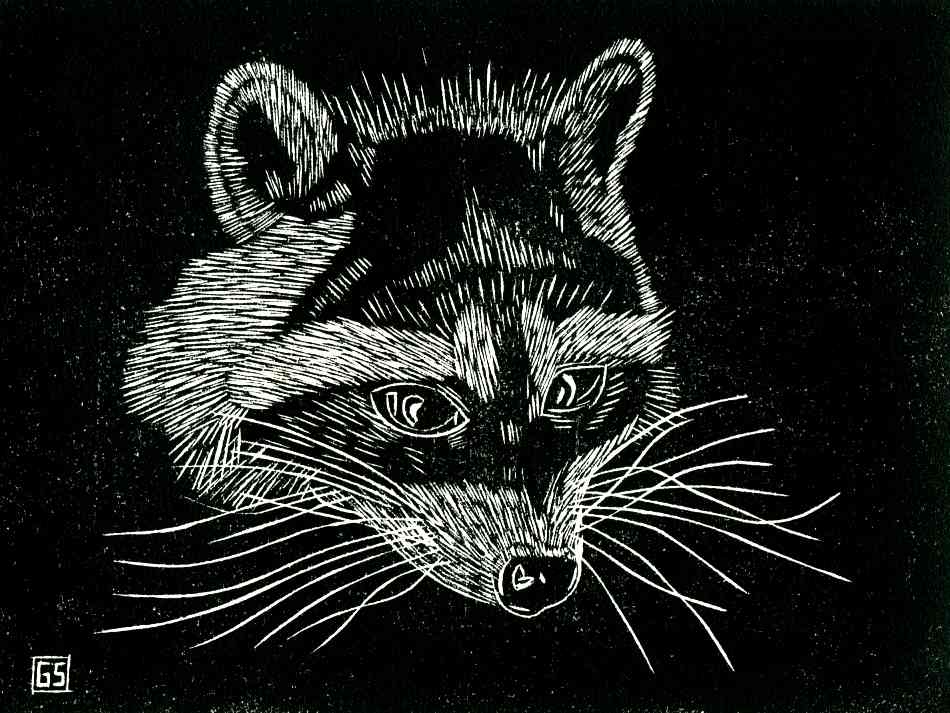 RACCOON
Original Limited Edition Relief Print 2nd state proof October 2017
This print was cut from a photograph of a raccoon in Stanley Park, Vancouver.

The edition size and paper has not been determined. This print got to a second state and then other things took importance. The impressions will be hand printed by the artist with Caligo Safe Wash Furnace Carbon Black relief printing ink, using an antique nipping press. All prints will be editioned, titled, signed and dated by the artist in pencil.

Currently Not For Sale.
---
Home
Copyright 2019