SIM PUBLISHING
Home Publications Artwork News Links About
---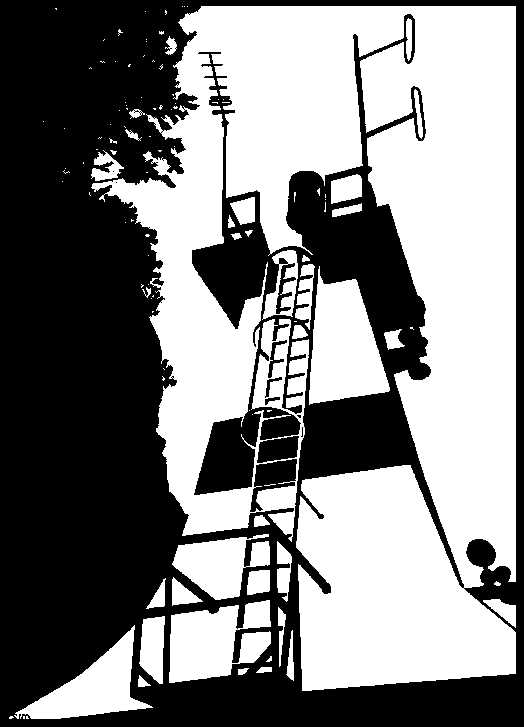 The Lighthouse At Prospect Point, Gary Sim 2001
GARY SIM - SELECTED GRAPHIC WORK 1998 - 2004
ISBN 978-0-9732542-1-1
Limited Edition of Fifty Issued March 2004
INTRODUCTION

GARY SIM - SELECTED GRAPHIC WORK 1998 - 2004 contains 30 high-resolution laser prints of my pen and ink and brushpen drawings from the last six years. Twenty-one of them are printed on separate pages, with a two-line description of the work. Each of the 21 single-page laser prints is titled, editioned, signed, and dated by the artist. Additionally, there is an introduction, notes about the process, and a short biography of the artist. Each volume is coil bound for easy removal of any print for display. All pages are printed on 32-pound bright white acid free paper.

The original intention of the publication was to put a collection of my drawings together into one volume so that they could be used for reference, for showing prospective collectors the range of my work, and as a benchmark for an important period of my artistic development. The subject matter of the drawings ranges widely, from architectural and sculptural landmarks around Vancouver to nature scenes, Christmas cards, and abstract drawings. Each numbered copy is available for $49.00 Canadian funds, plus applicable taxes and shipping.

To order, please refer to Contact page.
---
Home
Copyright 2009