SIM PUBLISHING
Home Publications Artwork News Links About
---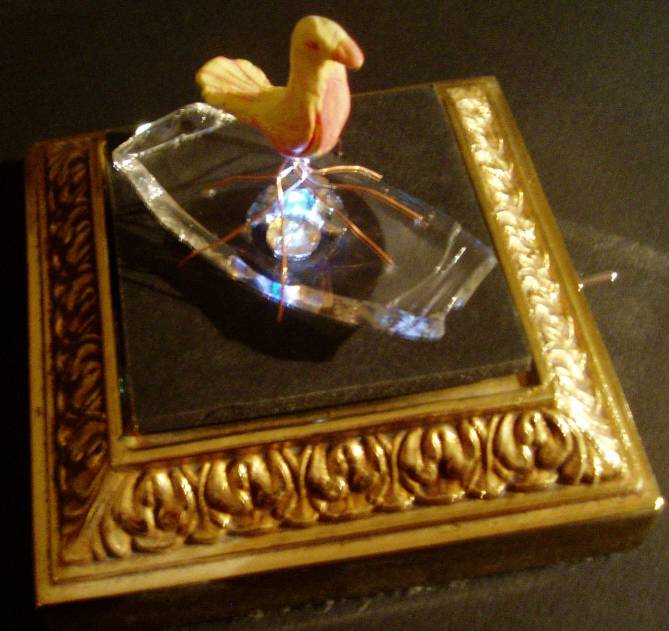 THE PHOENIX OF PUBLIC ART
Original mixed media assemblage issued 2004
Actual size 5" x 5" x 4" high
(low resolution image illustrated)
This is one of a series of small assemblages involving gemstones. In this case, I've included a fragment of laboratory flask that was formerly part of the George Norris public art sculpture "bridge marker" that was located at the corner of Beattie and Dunsmuir Streets in Vancouver. Over the years the sculpture was slowly vandalized until a developer completed the process by destroying it entirely. This sculpture is a statement about the fragility of public art, and is a resurrection of a portion of the George Norris sculpture into a new artwork.

Materials are liquid acrylic, self hardening clay, copper wire, cut gemstones (4 citrine and 1 topaz), laboratory flask fragment, foamcore, lamp base, self-illuminated with battery powered white LED.

Please refer to Artwork Price List for current price.
---
Home
Copyright 2007 - 2011