SIM PUBLISHING
Home Publications Artwork News Links About
MID-MAIN ART FAIR
The Mid-Main Art Fair, a one-day long art salon, was held on Sunday June 13 2010 in the historical and beautifully restored Heritage Hall on Main Street at 15th, Vancouver.

Artwork in a wide variety of styles and mediums was available for viewing and purchase in the unique setting. Sixteen artists displayed their work in the great hall, and hundreds of visitors came in to see the show.

Although the weather was cloudy with a bit of rain early in the morning, the clouds cleared slowly and the afternoon turned out to be a lovely sunny day, as seen in the photograph of my booth below.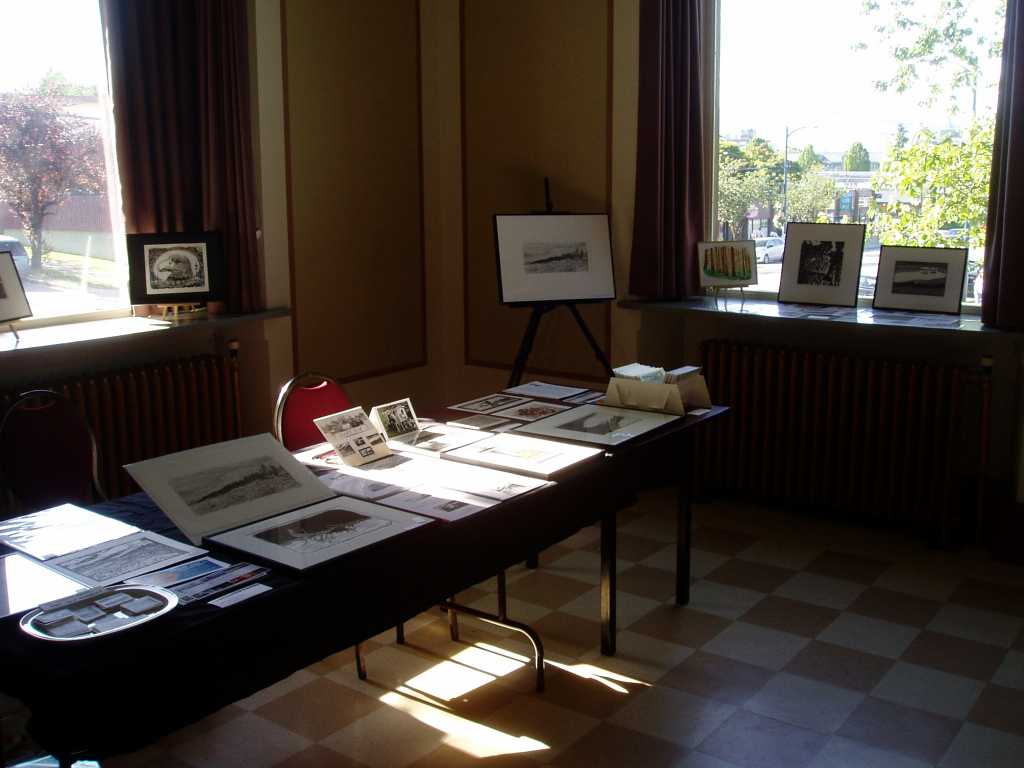 ---
Refer also to artist websites:
Elisabeth Sommerville
Cheryl Roller
Debra McArthur
Emmanuelle Renard
Enda Bardell
Jackie Conradi Robertson
James Koll
Jennifer Harwood
John B. Beatty
Larry Tillyer
Lea Price
Marney Edge
Mike Knox
Mila Kostic
Roxsane Tiernan
Rithea Lamarche
( thank you to Mike Knox for designing the handbill and flyer )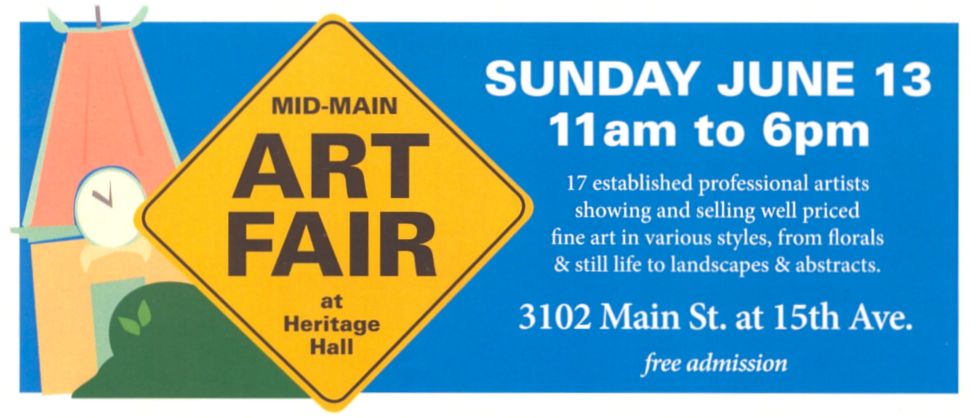 ( thank you to Emmanuelle Renard for compiling the web-site information )
---