SIM PUBLISHING
Home Publications Artwork News Links About
---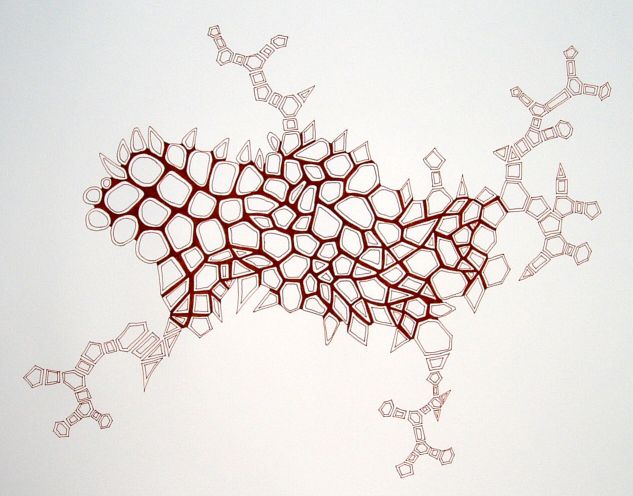 Growth Study: Crystalline Growth
Original Pen & Ink drawing issued 2009
Image size 18" high by 24" wide (450 mm by 610 mm)
(Low resolution digital photograph illustrated)
This one of a series of drawings that I did while thinking about non-representational ideas. In this case I was experimenting in the growth of drawn objects related to facets rather than circles. The number of edges in a polygon affects the possible outcomes.

The drawing in done in pigment pen and ink on a large sheet of Arches watercolour paper, made in France. It is unframed.

Please refer to Artwork Price List for current price.
---
Home
Copyright 2011