SIM PUBLISHING
Home Publications Artwork News Links About
---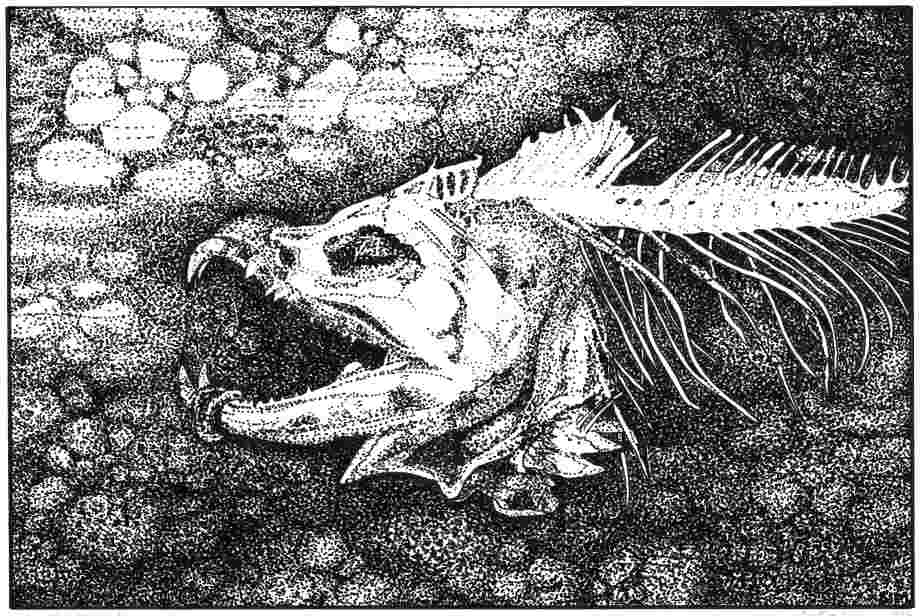 END OF THE RUN
Original pen & ink drawing issued 1999
Image size 4" high by 6" wide (100 mm by 150 mm)
(Low resolution image illustrated)
This is an image drawn from a day fishing on the Stave River in the Fraser Valley, B.C. A large salmon - once a feared predator in the ocean - has returned to its home stream to spawn and die. Its remains on the bottom of the river, seen through a veil of clear water, are a reminder of the temporal nature of life.

It is drawn with Pilot DR pigment ink pens, on Bristol board. The drawing is matted with acid free 4-ply matteboard and liner, and framed in a 5" x 7" aluminum frame.

Please refer to Artwork Price List for current price.
---
Home
Copyright 2007 - 2011