SIM PUBLISHING
Home Publications Artwork News Links About
---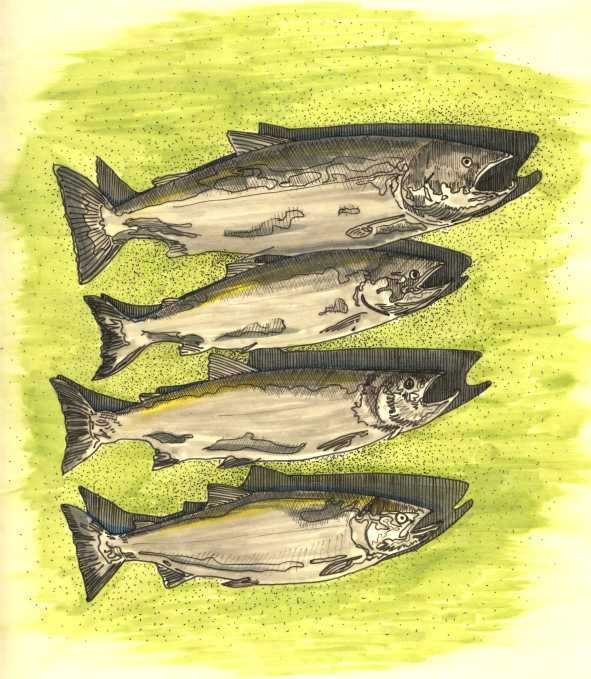 CATCH
Original pen & ink drawing issued January 4 2006
Image size 9" high by 8" wide (225 mm by 200 mm)
(Low resolution image illustrated)
This drawing shows the day's catch of coho salmon, caught during a fishing expedition to Langara Island in the Queen Charlotte Islands. The coho at the top weighed 13 pounds, and remains my best fish ever.

It is drawn with Pilot DR pigment ink pen and india ink brush pen. It is on a 9 x 12 sheet of old onion-skin trace paper. The drawing comes in an gold matte finish aluminum frame.

Please refer to Artwork Price List for current price.
---
Home
Copyright 2007 - 2011