Art & Artists in Exhibition: Vancouver 1890 - 1950
Charles West
February 29 1884 - January 13 1978
Charles West Studio
Charles West was born in Godalming, England in 1884. It is not known when he arrived in Canada.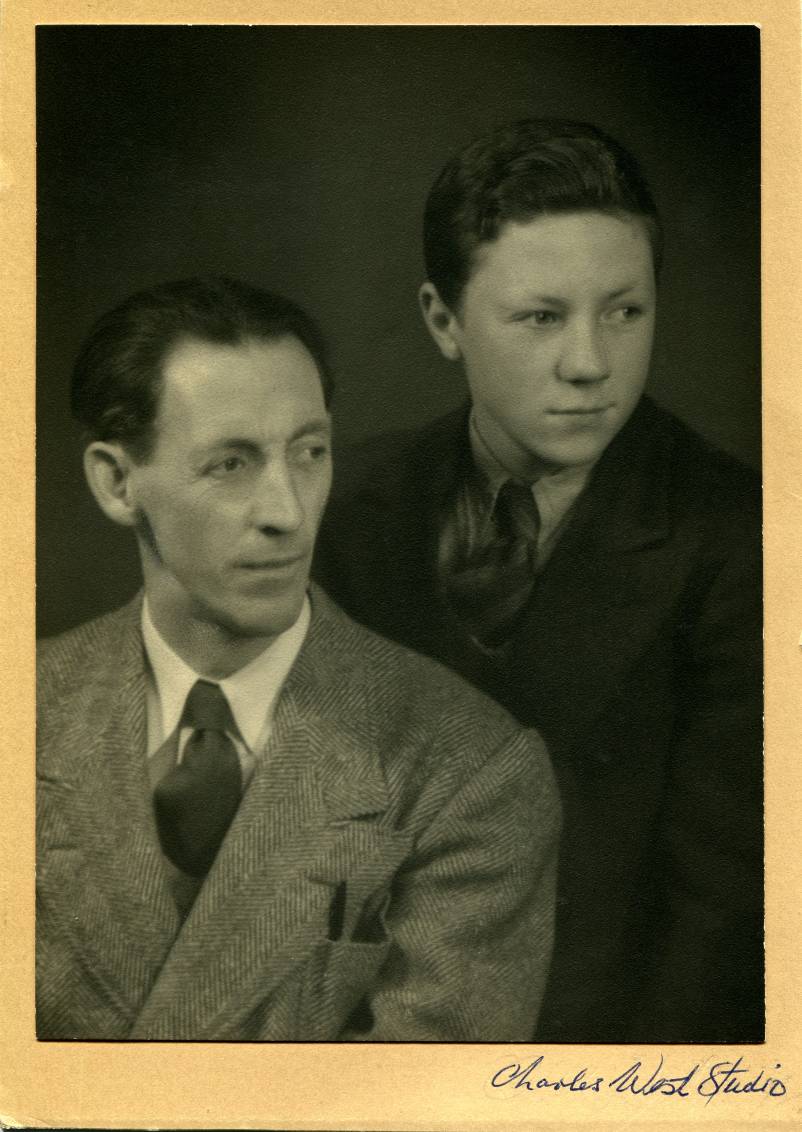 Harold Faulkner Smith and his son Peter Faulkner Smith.
Photo Charles West Studio, courtesy Randall Smith.

West was known as a photographer. He signed his work either "Charles West" or "Charles West Studio." He advertised in the British Columbia & Yukon Directory in 1946 as "Chas. West. (portraiture and commercial)" photographer, address #9, 407 West Hastings Street, Vancouver.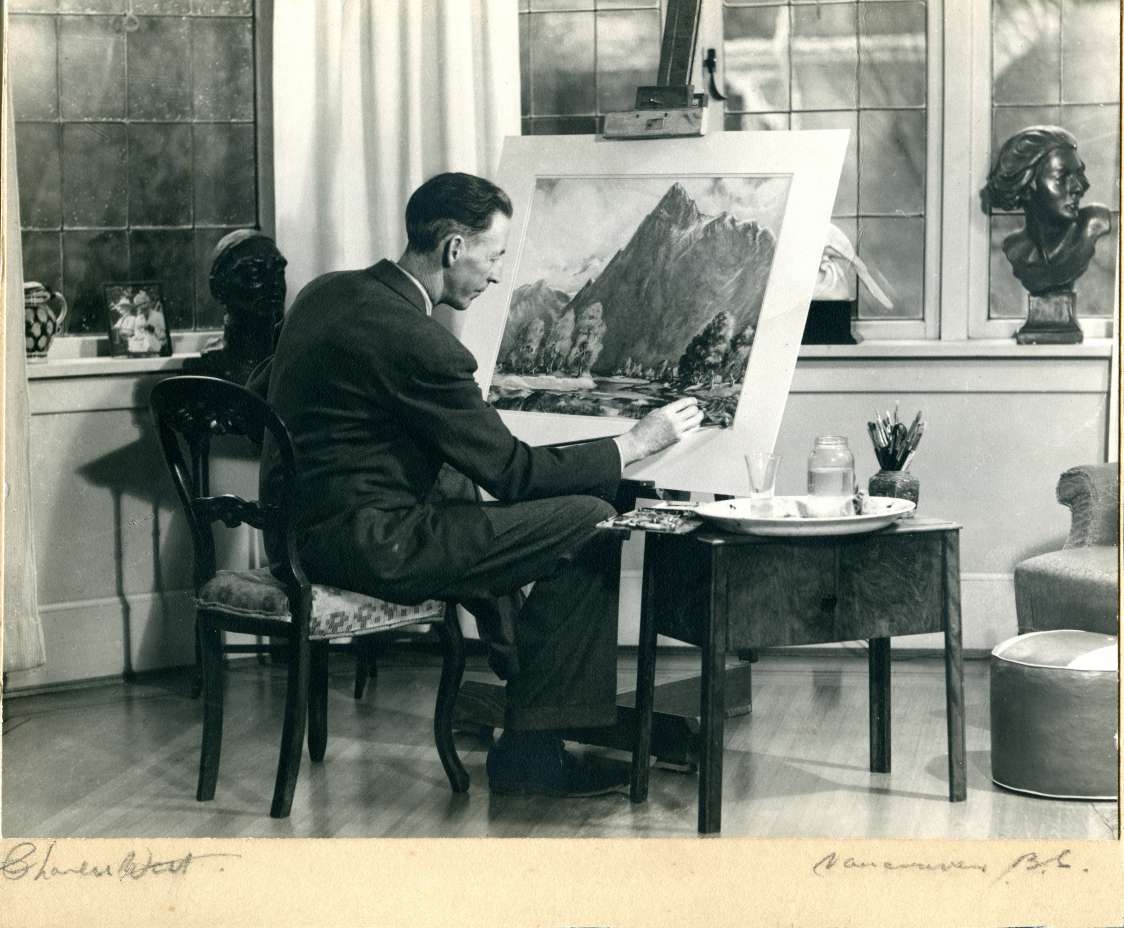 Harold Faulkner Smith painting in his studio.
Photo Charles West, courtesy Randall Smith.

West was the brother-in-law of well-known Vancouver artist and educator Harold Thomas Faulkner Smith. The attached photographs by West were loaned for use in BC Artists by Randall Smith, the artist's grandson.

West was living in West Vancouver when he died at the age of 93 at Shaughnessy Hospital in Vancouver. He was noted as being single.
EXHIBITIONS
SOLO EXHIBITIONS
GROUP EXHIBITIONS

References
B.C. VITAL STATISTICS ON-LINE (refer to BCVS)

CITY & PROVINCIAL DIRECTORIES (refer to DIR)
Clippings
Home
Copyright 2018