SIM PUBLISHING
Home Publications Artwork News Links About
---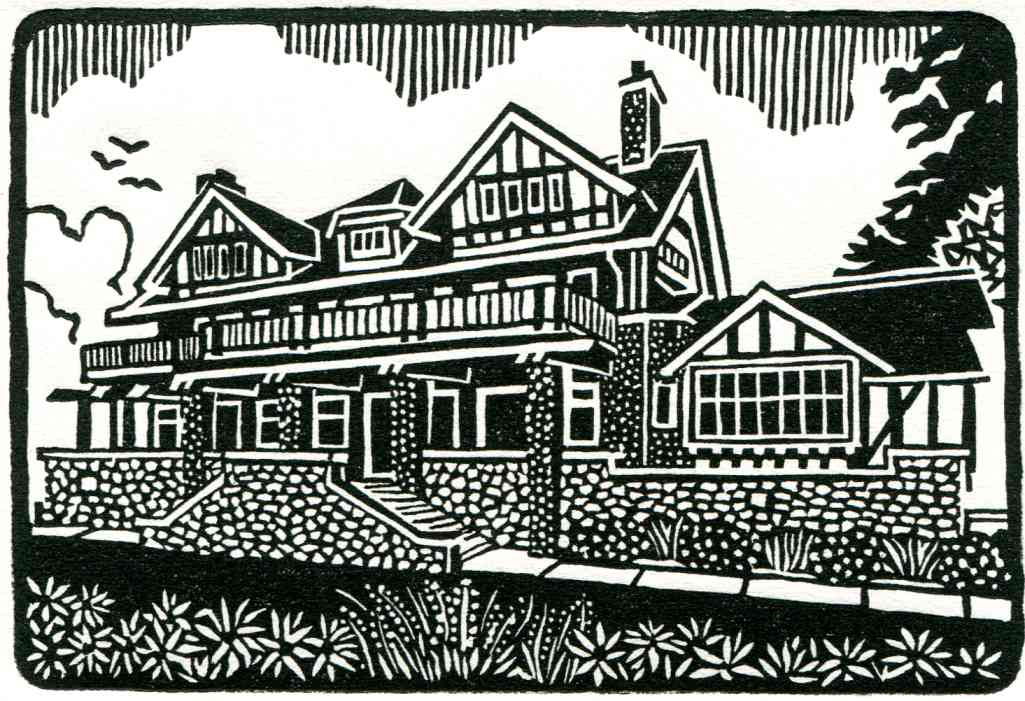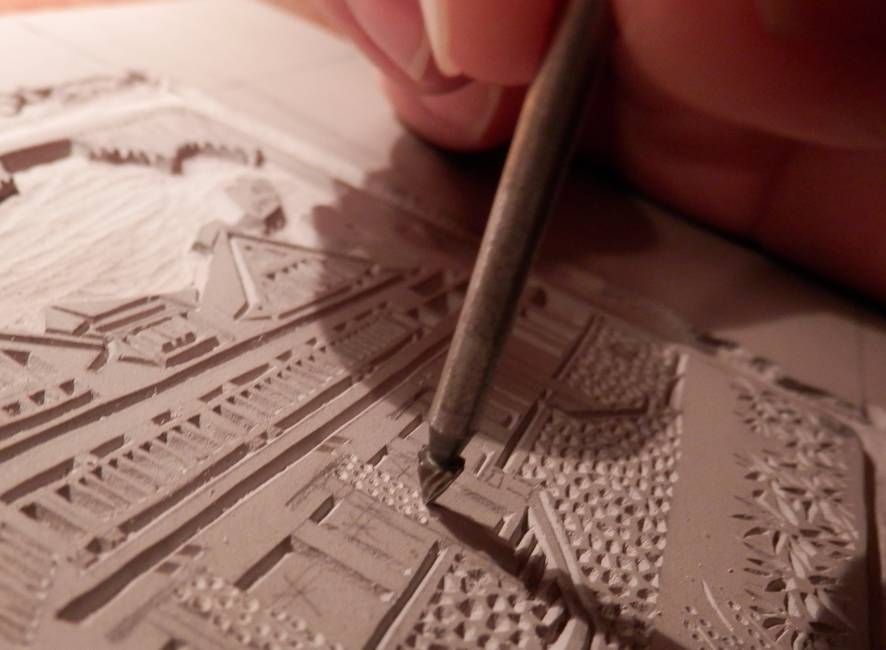 Hand-drilling stonework on the Gallery in Summer linocut.
GALLERY IN SUMMER
Original Commissioned Limited Edition Relief Print issued July 2017
Image size 3" high by 5" wide (75 mm by 125 mm)
(Low resolution image illustrated)
This little print was designed and cut for the Burnaby Art Gallery, as a commissioned print for their 50th Anniversary. It is a view of the south side of the Gallery. Print number 1/100 ended up in the gallery's permanent collection of works on paper, and was also included in their 50th Anniversary Exhibition. Almost all of the rest were given away by the gallery in gift bags to those connected with the gallery.

It is close to a matching print to the 2009 commission for GALLERY IN WINTER that was distributed as the gallery's Christmas card that year.

The edition consists of 100 prints on Arches Text Wove paper, 120 gsm, hand printed by the artist with Cranfield Caligo Safe Wash Furnace Carbon Black relief printing ink, using an antique nipping press. All prints are editioned, titled, signed and dated by the artist in pencil.

Please note that this print is not available for purchase.
---
Home
Copyright 2017 - 2019