SIM PUBLISHING
Home Publications Artwork News Links About
---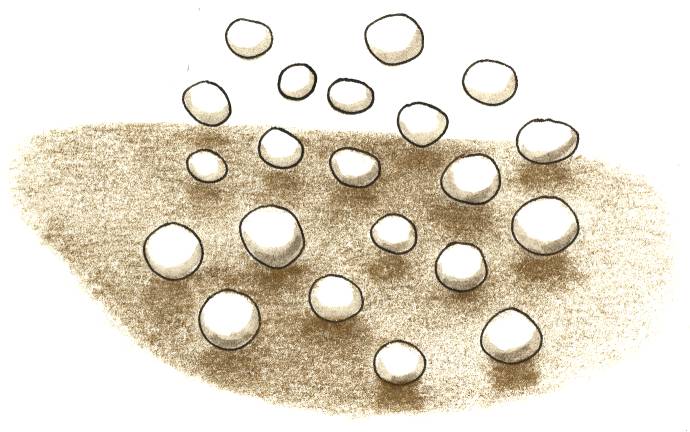 Growth Study: 21
Original Pen & Ink drawing issued 2009
Image size 4" high by 6" wide (100 mm by 150 mm)
(Low resolution image illustrated)
This is a small version of a series of drawings that I did while thinking about non-representational drawings. In this case a number of randomly drawn circles acquired shadows and a ground plane. The 21 circles indirectly allude to the concept of the number of discretely visualized objects that a person can hold in their mind.

The drawing in done in pigment pen and ink and Prismacolour pencil on 110lb. bright white acid free paper from Canada. It is archivally matted in Crescent 1607 4-ply matte, in an OPUS metal exhibition frame.

Please refer to Artwork Price List for current price.
---
Home
Copyright 2011