SIM PUBLISHING
---
JOHN KOERNER CELEBRATION AT BURNABY ART GALLERY
( continued from NEWS )

On June 9th a special event was held at the Burnaby Art Gallery. It was a combination of three things:
a birthday party in honour of John Koerner's pending 100th birthday
a book launch of NOW & BEFORE. JOHN KOERNER: DRAWINGS & OBSERVATIONS
a panel discussion with the artist about his work.

The photograph below shows another view of the Fireside Room, just before the event began. The panel discussion included artist John Koerner, curator/author David Bellman of CAUSA, and Meirion Cynog Evans (also of CAUSA). CAUSA is an acronym that stands for Collective for Advanced and Unified Studies in the Visual Arts. The Collective has been responsible for numerous exhibitions and events in Vancouver, including recent projects with Iain Baxter&, and earlier work related to Lionel & Patricia Thomas.

The Fireside Room starting to get full just before the event.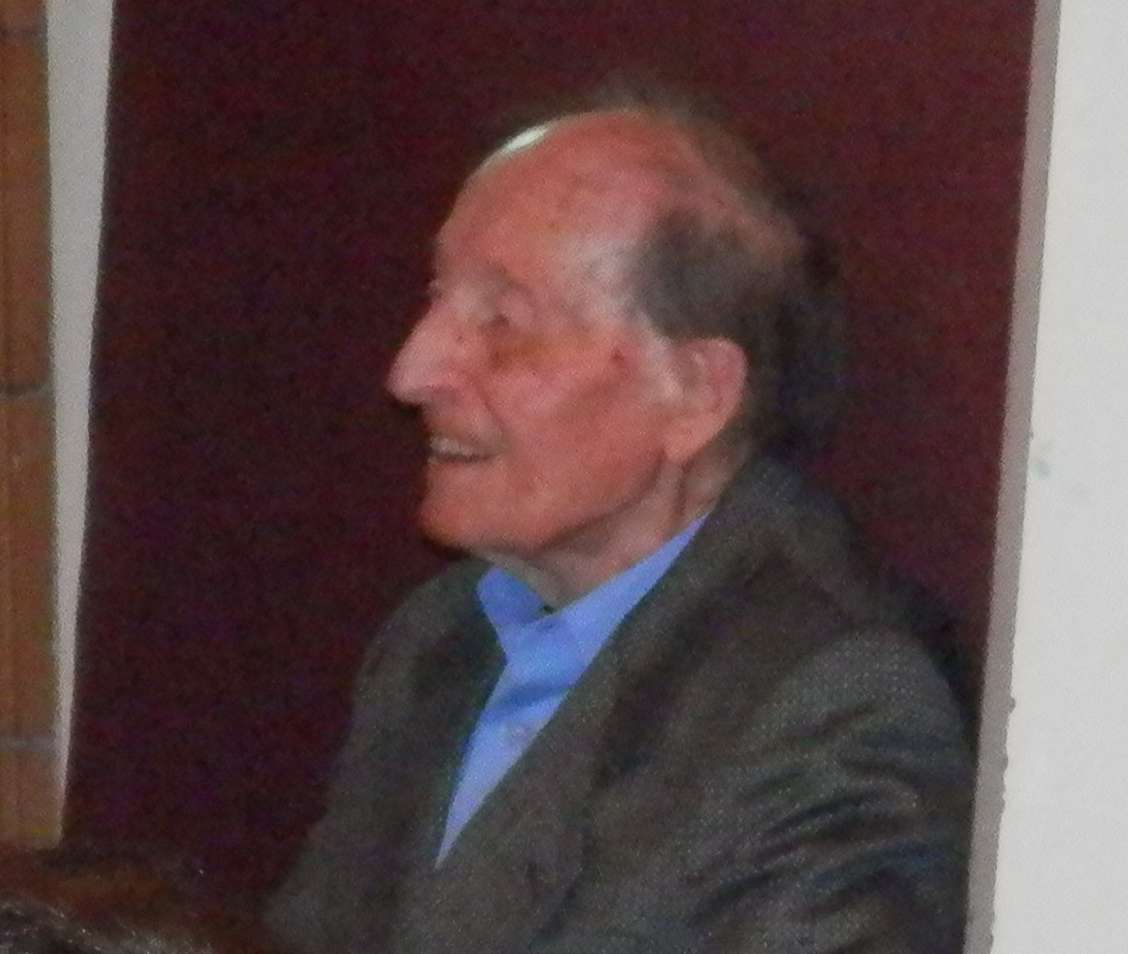 John Koerner greeting arrivals.



The event began with David Bellman making introductions and salutations. After exchanges of niceties, John Koerner started to give an introduction which ended up lasting about half an hour. He discussed his life, his art, his thinking and his beliefs, in a very frank and moving monologue.

I had offered to give David and Meirion a ride out to the event, as they live nearby in my neighbourhood. They had a ride planned, but as it happened that changed and I did give them a ride there and back. An interesting part of the ride out was that we had to stop and pick up all of the copies of the books that had just been bound by hand, and that were only barely ready for the book launch!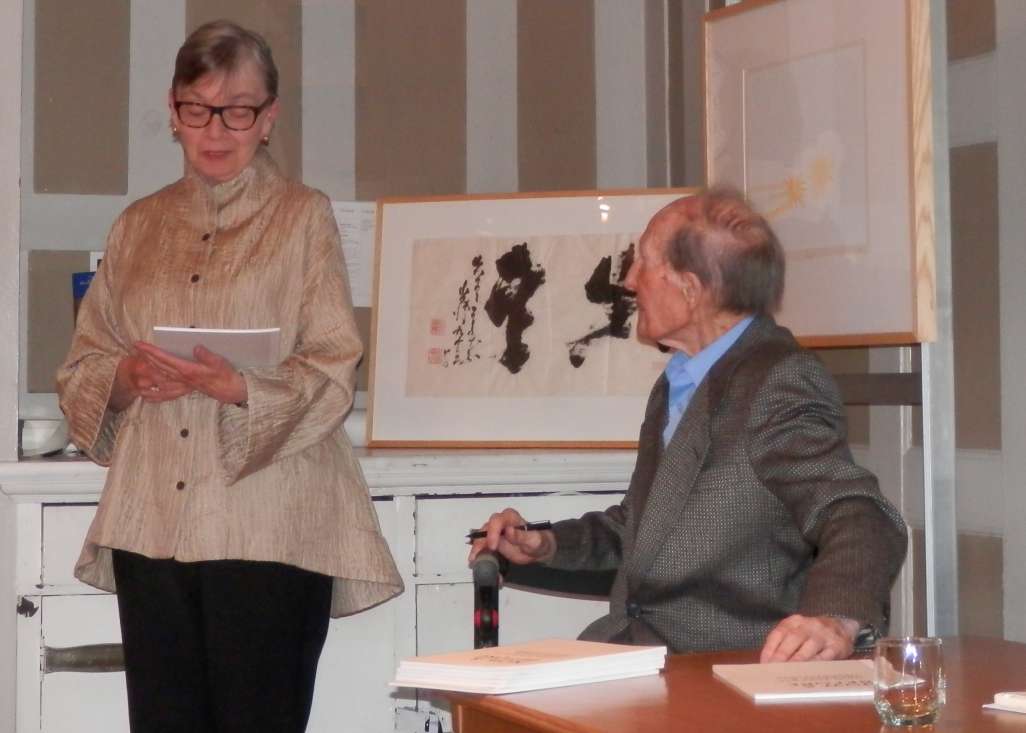 Cheryl Siegel receives the honorary first copy of the new book from Koerner (inscribed using my pen).

In the photograph above Cheryl Siegel, the Vancouver Art Gallery Librarian, receives an inscribed copy of the new publication, NOW & BEFORE. The book includes an essay by John Koerner, and reproductions of some of his recent work as well as selected earlier work. Earlier in the day David Bellman had borrowed my pen to jot some notes down, and he ended up giving my pen to John Koerner for signing all of the books that were sold or given away. The pen is visible in his right hand in the photo. Those with a keen eye may notice that I have taken the liberty to erase a large white clock that was on the wall behind Cheryl.

All in all it was a wonderful day. The weather cooperated, and some large dark clouds that had been skulking around went somewhere else, the sun came out for the reception on the porch, it was prosecco all round! Additional benefits for the day included viewing the two exhibitions on display in the gallery: Emily Carr/Irene Hoffar Reid upstairs, and Shinsuke Minegishi downstairs. The gallery Curator/Preparator Bob MacIntyre and I snuck downstairs later in the afternoon and looked through some of his recent goodies, including ephemera on loan from the Irene Hoffar Reid fond. I found at least two new references to Maud Sherman in some newspaper clippings, which was excellent, and the gallery was giving away a nice little exhibition catalogue titled SHIFTING MARGINS for the show. By way of thanks for my chauffeurage I was given an inscribed and signed copy of the Koerner book, which was a nice touch. I'd also taken the opportunity to have Koerner sign one of his earlier catalogues that I brought along, so it was a good day for the BC artists library at home!